The low-key couple Bradley Cooper and Irina Shayk are planning for their second baby. The couple split up in June 2019. Even after their breakup, the two of them appeared together at many award shows and on social media platforms. Seems like they still share a bond together.
The couple gave birth to their first daughter in 2017. Later in June, they broke up after dating for four years. Daughter Lea De Sune was a connecting link between the Limitless actor and the Russian model. Now the two of them are trying to add another member to their family. It is said that they went on a family vacation and now they are considering getting back together. Shayk says that she missed the Limitless actor. She loved to witness the bond of father-daughter. There's no news about their marriage. The couple has not got serious with anyone else after their split.
Read more: MCU Star Bradley Cooper Rumoured to Be Moving in With Cristiano Ronaldo's Ex Irina Shayk and Her 5 Year Old Daughter Lea De Seine Shayk in NYC, Fans Convinced He's Starting a Family 
Bradley Cooper and Irina Shayk are planning to get back together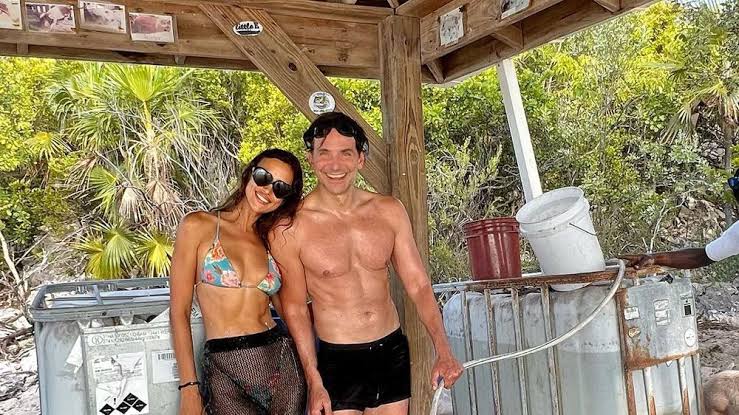 The Limitless actor and the Russian model started dating in the spring of 2015. In march 2016, Cooper and Shayk made their first public appearance as a couple. Though they dated for a very long time, they made only a few public appearances. Shayk in an interview with Glamour says that she liked to keep her personal life a bit private. She has got a lot of friends who are open to the world about their personal life. she admires that a lot. For the model, it's a matter of personal choice.
A source shared,  "It was a real family getaway and they are considering getting back together. Irina would like her daughter to have a sibling."  
From 2015 to 2019, the couple was in the honeymoon phase of their relationship. They never got married but welcomed a daughter in 2017. In 2019, they broke up but kept a friendly co-parenting dynamic. But now the two might be getting back together and ready to have a second child together.
The source further revealed, "He is on board to expand their family. They are trying to get pregnant."
Before dating the Limitless actor, Irina Shayk was dating the world-famous footballer Cristiano Ronaldo. She dated him for 5 years.
Read more: Bradley Cooper Rekindles Romance With Irina Shayk After Briefly Splitting Up Amidst Supermodel Allegedly Dating Kanye West Rumors
The Limitless actor's past relationship
Read more: 'She would like her daughter to have a sibling': Cristiano Ronaldo's Ex Irina Shayk Reportedly Wants To Start a Family With $100M Worth MCU Star Bradley Cooper
Before engaging himself with Irina Shayk, the charming Bradley Cooper dated a string of high-profile women over many years. The actor's love life started in the era of the 20s. He found his love with Jennifer Esposito. The pair got engaged in October 2006 but by the end of 2007, they separated.
The Silver Linings Play Book star was also linked with Cameron Diaz, Renee Zellweger, and Olivia Wilde. Later he started dating Zoe Saldana. They both dated each other from 2011 to 3013. Saldana in an interview claimed that Cooper is a very dedicated and open professional actor. Just after the breakup, Bradley Cooper started dating Suki Waterhouse, a model from 2013 to 2015. The only relationship in which the limitless actor was seriously involved was with Irina Shayk. Though Shayk and Cooper broke up now they are joining the strings again.
Source: Page Six