Natalie Portman returned to the MCU as Jane Foster in the latest Thor sequel, Thor: Love and Thunder. The actress' role in the film was much more significant than just being Thor's love interest as she wielded Mjölnir and took the title of Lady Thor. However, the actress stated that the film is not about passing the torch but the character's journey. Despite returning years later, the Black Swan actress had amazing chemistry with Chris Hemsworth, and the two managed to portray Thor and Jane's love story beautifully.
Natalie Portman praises Chris Hemsworth, and calls him 'thoughtful'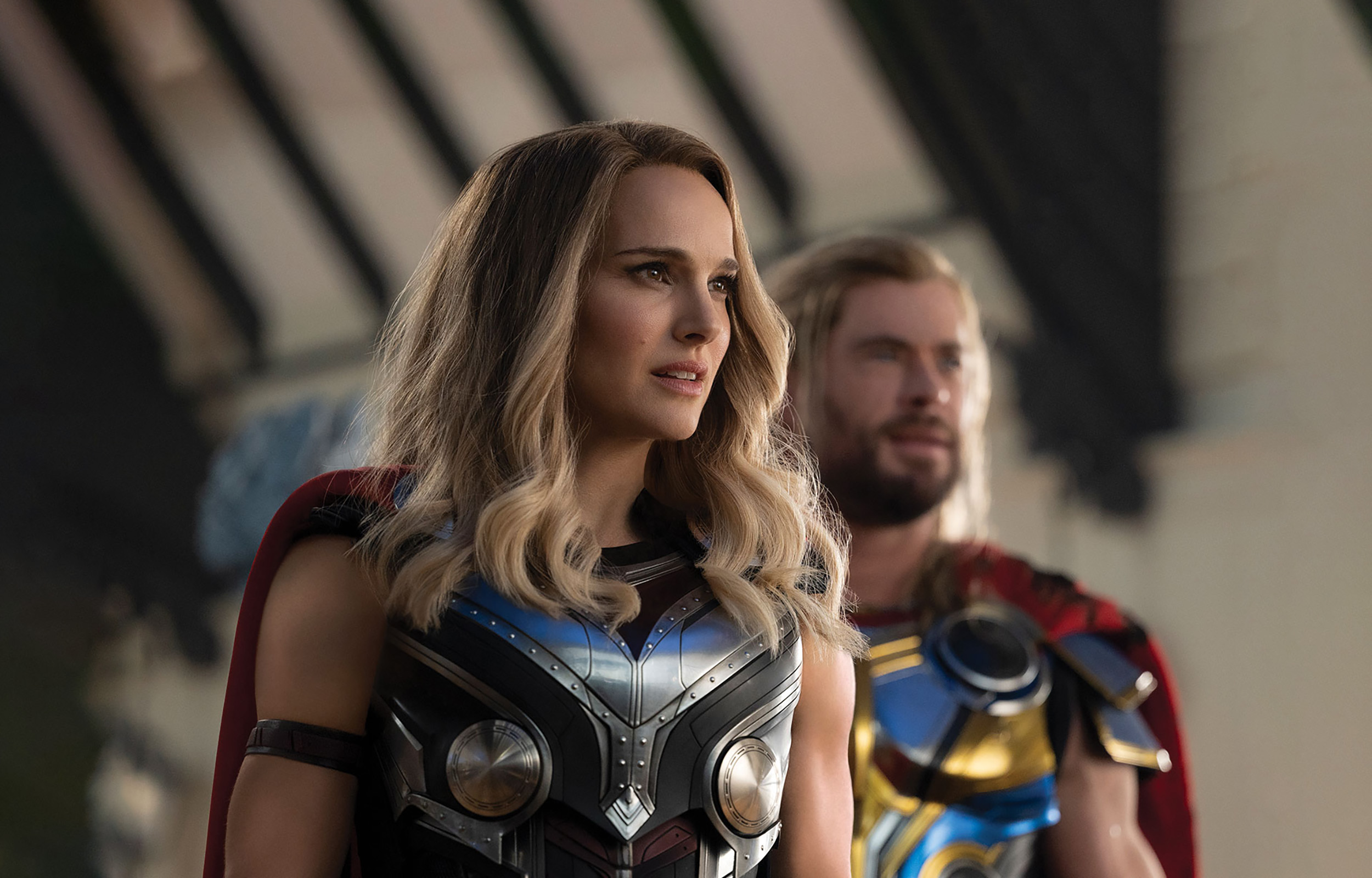 Recently, Natalie Portman shared details about shooting the kissing scenes with the actor. In an interview with UK's Capital FM, the actress praised the actor and said,
"He's really nice. The day we had a kiss scene he didn't eat meat that morning because I'm vegan. And he eats meat like every half hour. Like, that was so thoughtful. That's not something I'm angry about or care about, but he was just being thoughtful. He's just a very nice person."
Tessa Thompson added to her statement and said,
"I didn't even know he could go without eating meat. He's just like eating bison in the morning. That's so sweet."
The meat was an essential part of Chris Hemsworth's diet during the shoot since he had to buff up in order to play the God of Thunder, so his decision to avoid meat was indeed very thoughtful.
Also read: 'There's a specific line': Natalie Portman Reveals What Did She Whisper to Chris Hemsworth in Thor 4 Scene
Natalie Portman says that several amazing scenes didn't make it into the final cut
The actress also revealed how several 'amazing' scenes were cut from the film. In an interview with Indiewire, the actress stated,
"There were whole sequences, planets, characters, and worlds that didn't end up in the movie that were hilarious and amazing and we spent a lot of time and energy on, and certainly the entire crew also designing and conceiving. It's just amazing how much great material is not in the film, considering how much great material is in it."
Even though the actress said that many great scenes did make it into the film, perhaps it would have been better if the deleted scenes had made it to the final cut as well since the fans believe that a longer screen time would have allowed the villain to reach his full potential.
The actress talks about the unexpected place where they shot the film's scenes
The actress also revealed to Entertainment Weekly that a scene from the film was shot in a Best Buy parking lot.
"There's one scene that's one of the most visually beautiful scenes I've seen on film, and we shot [it] in real life in a Best Buy parking lot. It's so wild to be on this size of the movie, and we were literally in a parking lot with a blue screen, doing this really dramatic thing. It looks so stunning on film, but every time I see it, I'm like, 'That's a Best Buy parking lot.'"
It seems like Marvel is finding the most unexpected places to shoot their films.
Thor: Love and Thunder is currently playing in theatres.
Source: Variety
Also Read: "Taika Waititi Made the very Unusual Decision"- Natalie Portman Details Her Struggle to Play The Mighty Thor in Thor Love and Thunder