Everything feels like a fever dream when one says Gigi Hadid and Leonardo DiCaprio were a thing. The Titanic actor who is 48 is notoriously known for dumping his model girlfriends before they turn 25. Although dating Hadid broke his hot streak, the couple isn't prioritizing their relationship at the moment. Reportedly, Gigi Hadid, a supermodel, and Leonardo DiCaprio, a celebrated actor, both are doing what they do best currently.
Even though some are saying the alleged split was amicable, an insider came forward with some bold claims about the duo that states otherwise. These claims portray DiCaprio as a real jerk to Hadid.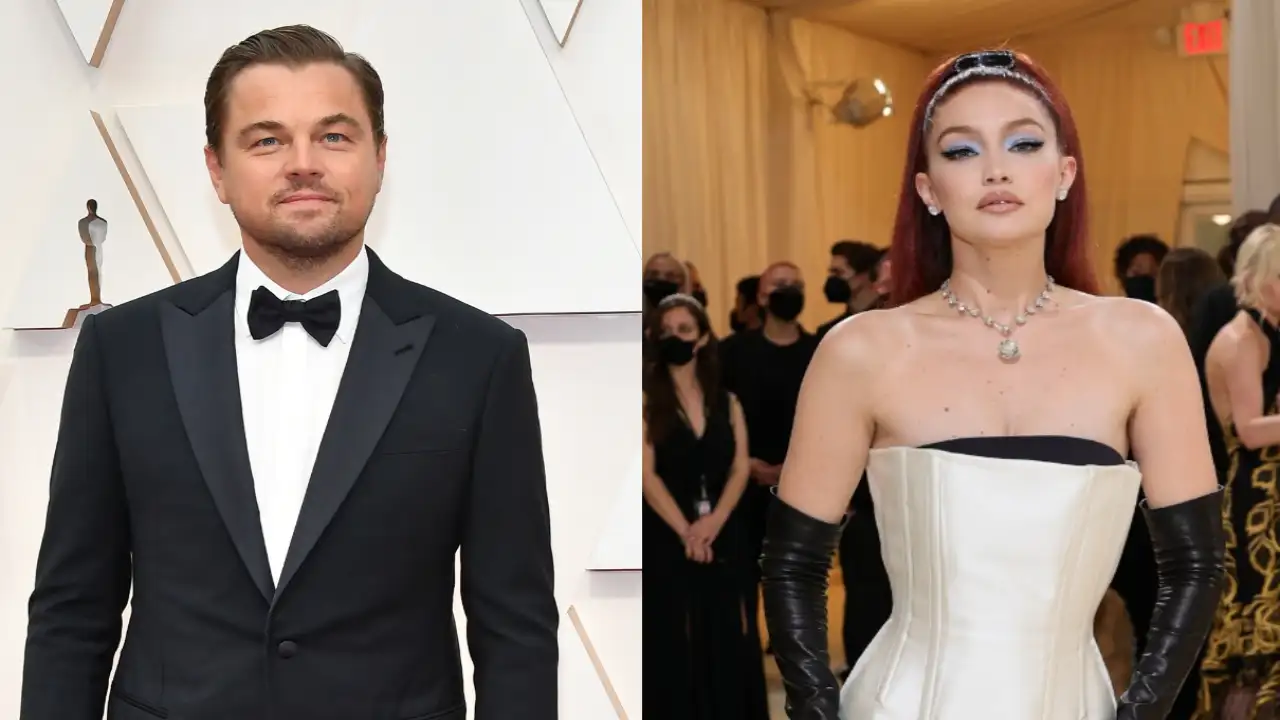 Also Read: Gigi Hadid Reportedly Actively Denying Leonardo DiCaprio From Getting into Boyfriend Territory, His Perverse 'Only Under 25' Women Rule Could Be the Reason
Gigi Hadid wants to confront Leonardo DiCaprio
As the reports of Leonardo DiCaprio and Gigi Hadid's spending separately came in, fans weren't surprised. In a way, everyone was hoping or rather waiting for this to happen. Allegedly, the pair spent their New Year's Eve separately. The actor chose to party the night away with Darke and Tobey Maguire, whereas the model who is also a new mother spent the eve with her child. Since then, they seem to have split up.
Reportedly, Gigi Hadid is as clueless as the readers in this matter and thus, wants closure from the serial model-dater. The insider source said to Radar Online,
"Part of her wants to just ghost Leo or play him at his own game by hooking up with someone new herself–But they share a lot of the same friends — and she's not the type to just move on and let this go without some type of closure."
Now that it is done the source tells that the actor has claimed that the pair were never exclusive.
"He's saying they were never exclusive and there's really nothing to discuss or defend. But Gigi's not buying that — and it makes her mad he can be so aloof and cold-blooded," 
The source ended their statement by further adding,
"it's not beyond Gigi to just fly in wherever he is and confront him directly, which would be Leo's worst nightmare. But she does feel she deserves to know WHY he ended things so abruptly."
One source also tells Entertainment Tonight,
"Leo and Gigi have enjoyed their time together when they're able to see each other, but when they're busy with various commitments, they're doing their own things and they are not exclusive,–They have respect for one another and have always just been seeing where things go."
All in all, it is not looking good for the pair, the abrupt halt in their relationship made a lot of stir on the internet.
Also Read: Gigi Hadid Doesn't Want a Serious Relationship With Leonardo DiCaprio Despite the Oscar Winner Breaking His Rumored Rule For the Super Model
When did the pair start dating allegedly?
After finding themselves out of a long and exhausting past relationship, both found solace in each other. It seemed like the lovers were united by their common friends. And according to US Weekly, it started as a summer fling in 2022 and nothing more. A source confirmed,
 "Leo and Gigi have hooked up a few times this summer. They have known each other for several years. They're super attracted to each other. She is exactly his type: gorgeous, sexy but low-key with a one-of-the-guys attitude. It's casual and not a constant thing. But they have lots of mutual friends."
Since then the saga continued. It started as soon as it ended. Thus, actor Lorenzo Lamas advised the young mother to keep things light and breezy,
"She's very smitten,–I told her to treat the relationship like a holiday—just enjoy it as much as you can for as long as it lasts. And if it lasts for more than a typical holiday, great. But if not, then just guard your heart, you know? Because she's very young."
All in all, the pair seem to have taken a much-needed break from each other to focus on what they love doing the most.
Also Read: Gigi Hadid Reportedly Friend-Zones Leonardo DiCaprio After Titanic Star's New 23 Year Old Girlfriend Victoria Lamas Fails To Make Her Jealous
Source: Radar Online