The disgraced influencer Andrew Tate was arrested in Romania on separate charges of human trafficking, r*pe, and conspiracy to form a criminal group. His arrest is just the tip of the iceberg as a new report is revealing a shocking side that might be enough to give someone chills. The controversial influencer rose to fame as a kickboxer who gained major highlights for promoting his alpha male image.
Also Read: Andrew Tate "Lied" About Hooking up With a Star, Allegedly Forced Her For a Photo
As per the new report, a series of messages have been obtained in which the controversial misogynistic businessman is bragging about s*xually assaulting a woman.
Andrew Tate Seemingly Bragged About S*xually Assaulting a Woman
Also Read: Fans Freak Out After Andrew Tate Gets Hospitalised Under Suspicious Circumstances
The VICE World News obtained WhatsApp messages and voicemails sent to a woman by the controversial personality, Andrew Tate, which seemingly unveiled him stating that he "enjoyed" s*xually assaulting her who accused him of r*pe in 2013. According to the report, he sent several messages to her, one of them being "I love r*ping you."
These are recreations of WhatsApp messages sent by Andrew Tate, made on Wednesday January 11 by VICE World News, to avoid publishing details that could identify the complainant. pic.twitter.com/L62UvvuKwR

— VICE World News (@VICEWorldNews) January 11, 2023
Back in 2015, he was arrested in the UK on accusations of r*pe and physical abuse as well as two separate accusations. In 2019, the Crown Prosecution Service (CPS) did not charge Tate for any of those allegations as they had "an ounce of doubt" in the case even though one of the victims gave voice notes from the former kickboxer.
In one of the messages he sent to one of his victims, he admitted assaulting her as he stated,
"Am I a bad person? Because the more you didn't like it, the more I enjoyed it. I f**king loved how much you hated it. It turned me on. Why am I like that? Why?"
Check out the tweet here.
Among the dozens of messages and voicenotes that Tate sent the woman is a voicenote in which he says, "Am I a bad person? Because the more you didn't like it, the more I enjoyed it. I fucking loved how much you hated it. It turned me on. Why am I like that?" pic.twitter.com/drAFHkvf2d

— VICE World News (@VICEWorldNews) January 11, 2023
Even with this much evidence, the police refused to charge him. This surely has caused unrest among the netizens.
What Does The Public Think About It?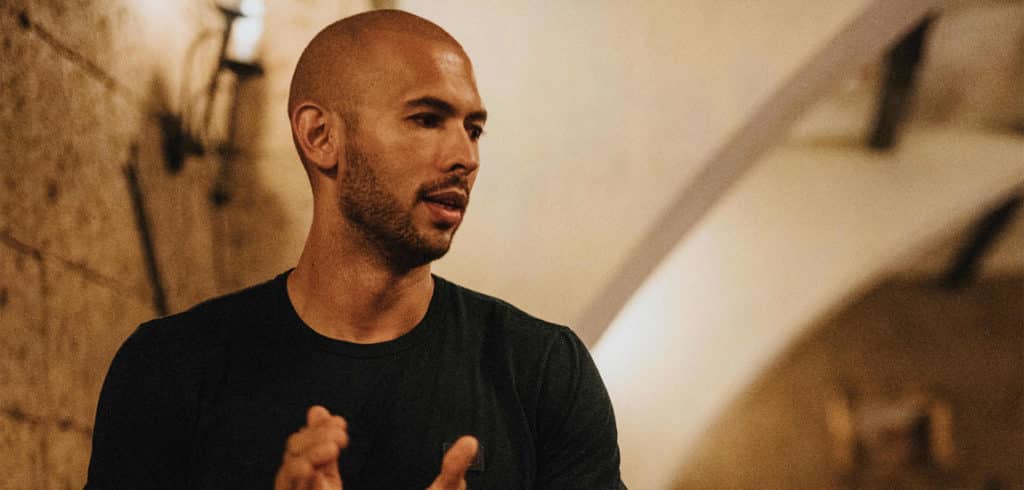 Also Read: Disturbing Details Come Out of Andrew Tate's Web-Cam Business After His Arrest in Romania
The recent evidence obtained has unveiled the gruesome personality of the social media influencer who is now under police custody in Romania. As soon as the report hit the Internet, netizens couldn't hold their anger and took to Twitter to share their opinion on the same.
One user directly addressed his mentality as "gross" which is the very reason why he is being hated by so many people.
he's so GROSS i hate him

— Manny MUA (@MannyMua733) January 11, 2023
The "ounce of doubt" was money and notoriety. The police forget how to police when crime and fame intersect.

— Pres. Hotmess (@preshotmess) January 12, 2023
I genuinely do not understand the people that are questioning the validity of the victims… this is a good example of why they don't come forward. Disgusting!

— ThorsMistress (@thors_mistress) January 12, 2023
What ounce??? That was a confession!! Lock him up!!

— Andrew (@adharper365) January 12, 2023
andrew tate deserves to be behind bars for the rest of his life

— shera (@_sheras_world) January 11, 2023
While the netizens raged over why the police didn't even bother to arrest him given the evidence the woman submitted to them, two other women went public last week sharing that they were violently assaulted, one was r*ped, while the other was repeatedly strangled by him.
They went on to reveal that the UK police did not handle their case seriously which they initially filed in 2015. The police took four years to pass the case to prosecutors who did not prosecute their case. For the unversed, when he was charged with these accusations, Tate was busy rising to the top of fame.
Source: VICE World News