Emily Blunt is one of the renowned British actresses in the industry who has quite an influence in Hollywood. She has worked with many stars including WWE legend, Dwayne (The Rock) Johnson. Having worked with him, she once shared a particular scene of her movie with the actor and what impact it had on her personal life.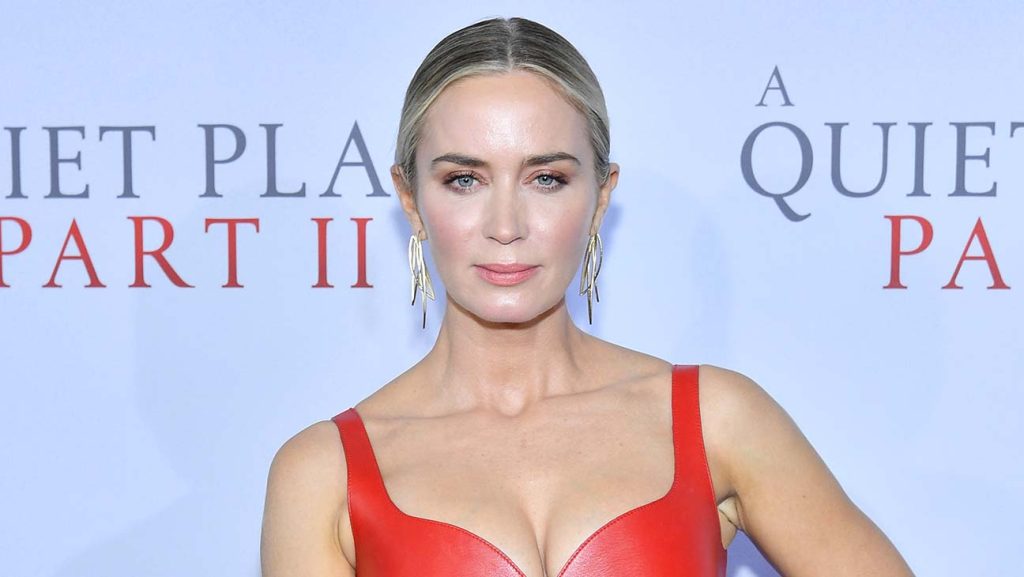 Also Read: Emily Blunt Tries to Hide Hurtful Comments Towards Tom Cruise After Co-Star Called Her a Pu—y
Her professional career and her personal life are quite balanced, the reason behind it is her supporting husband, John Krasinski. The duo started dating each other in 2008 and decided to tie the knot just two years after dating each other. With such a strong bond, she once shared his reaction when she kissed The Rock on-screen.
Emily Blunt Opened Up About Her Kissing Scene With Dwayne Johnson
Also Read: Meryl Streep Almost Left 'The Devil Wears Prada' For Being Insulted, Nearly Dampened Emily Blunt Breaking Out Role in Hollywood
In a 2021 interview with E! News, the 39-year-old actress revealed her experience of sharing an on-screen smooch with her Jungle Cruise co-star, Dwayne Johnson.
She stated,
"Listen, the thing you're missing out on, you know that feeling you get right after you brush your teeth?" 
In an appearance on The Late Show With Stephen Colbert, Emily Blunt shared that she was "nervous" when she met her co-star. When the host shared how action stars are not big in real life referring to the "enormous" physical appearance of The Rock, the actress shared,
"I would walk next to him and people would take pictures of us walking next to each other on set. And I looked like his child. Like his tiny child."
The movie did indeed a great experience for both the stars with Blunt revealing how she burst into laughter in every scene. Their great chemistry was surely seen in the movie. Stating about their chemistry, the actress did reveal her husband's remark on the on-screen smooch she shared with Johnson.
John Krasinski's Take on Emily Blunt's Hollywood Steamy Stunts
Also Read: The Office: John Krasinski Refuses to Allow Jim to Make a Serious Mistake
The mother of two in an interview with Mirror explained how her husband, John Krasinski reacted to the then-latest kissing scene with the former WWE star.
She shared,
"Honestly, John is so used to me having to make out with other men."
She noted that her kids' father is now "immune" to the on-screen steamy stunts.
"He's immune to it at this point. That was part of the deal when we got married!"
Other than the on-screen kiss, she also had a naked scene with Tom Hanks in War and a few other scenes that would surely make anyone jealous however it is clear that The Office star is both professional and supportive of her wife's work.
Jungle Cruise is available on Disney+.
Source: The Mirror