American TV personality Bethenny Frankel has recently shared her opinion on the controversial posts being uploaded on social media platforms by rapper Kanye West. She has always been involved as a spectator in Kanye West's personal life drama with his ex-wife Kim Kardashian in one or the other way who addressed the rapper's intention in sharing those posts.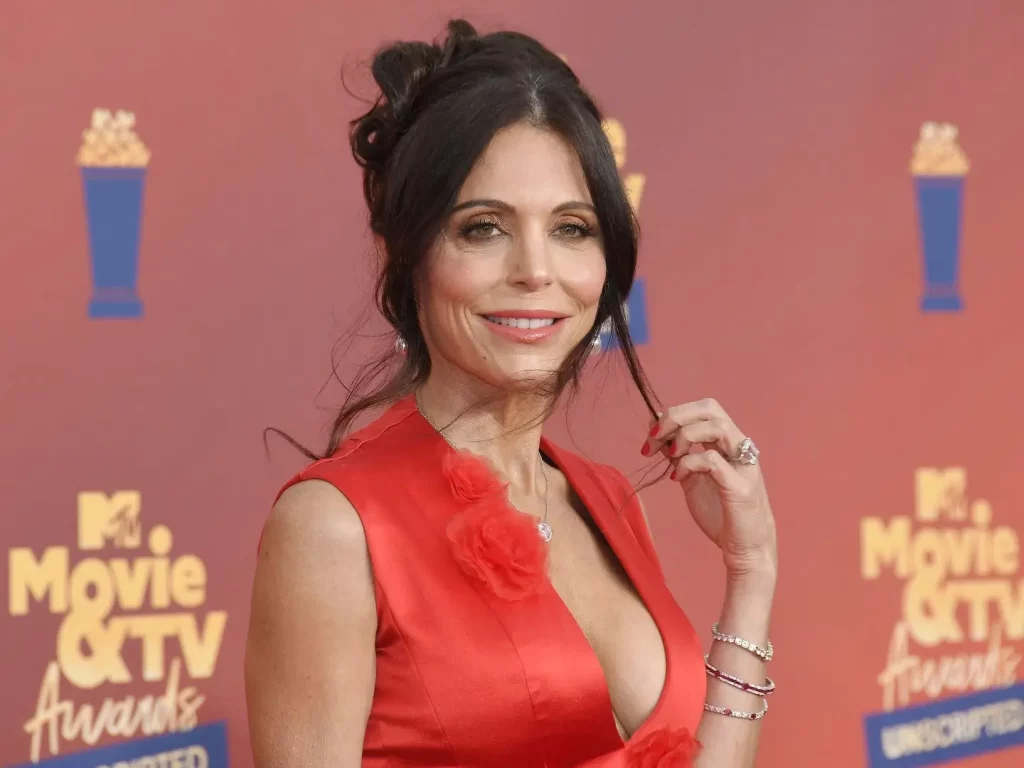 Also Read: Spencer Pratt, Bethenny Frankel Call FRIENDS Star Lisa Kudrow 'Crazy' – One Of The Worst Celebs Ever, Will Soon Reveal The Reason In a Video
Kim Kardashian and Kanye West have always gathered major media coverage since they started dating however their breakup covered more highlights who are co-parenting their four children, North, Saint, Chicago, and Psalm. Frankel has always shared her thoughts on the former couple's saga who has slammed the Kardashians several times, but what does she think about Kanye West?
Bethenny Frankel is Confused With Kanye West's Recent Posts
Also Read:  $80M Worth Reality TV Star Bethenny Frankel Blasts 'Irresponsible' Kim Kardashian Photoshops That Make 'American moms feel insecure'
The 45-year-old rapper has been at the highlights of various controversies however, his online presence seems to be affecting his image more than his offline presence. He previously made headlines when his ex-wife Kim Kardashian was dating Pete Davidson which whom he was in disagreement and had shown through his toxic posts that affected the comedian so much that he went for therapy.
He recently shared about his relationship with Adidas, his ex-wife, late designer Virgil Abloh and tennis champion Serena Williams with Frankel sharing it on her Instagram story and stating her views on the same.
Also Read: Bethenny Frankel Has Some Harsh Criticism for Kim Kardashian and the Entire Kardashian Family for Sending a Toxic Message to the Next Generation
She started by stating, "I follow Kanye West because he gives zero points. He actually gives a negative 54.7 f***s. He just says he's unfiltered. He's very unfiltered beyond. I don't understand anything he's talking about." 
Kanye West has publicly shown his feud with his ex-wife Kim Kardashian many times, however, it's not surprising given the fact that the Kardashian-West saga is used to the attention they get from the media.
Kanye West Has Entertained Bethenny Frankel with His Controversial Posts
You May Also Like: Kanye West Blasts Fans for Not Understanding Why He Wants Kim Kardashian and Hulu Out of His Kids' Lives
Adding to her views, Bethenny Frankel shared, "Like, there's some language that's going on and he's like targeting people, or I don't know, but can someone translate? It's got a post up now that says, Serena. I don't know what that means is this code?"
She went on to say that the rapper's posts to a mass audience who might be able to get what he is trying to share, "He gets so many likes, and it was, you get so many likes, so everybody must know what the f**k he's talking about. I'm entertained," she added referencing to the controversies he is getting highlighted for. "I don't even know who he's talking about and I'm invested."
She has come forward and directly addressed the recent posts West uploaded on social media which are making rounds on the Internet. Though she has clarified having no idea about the context, she felt "invested" in the same.
Source: GeoTV