Warning: SPOILERS ahead for Hobbs & Shaw,
Fast & Furious Presents: Hobbs & Shaw includes a few surprises – and Ryan Reynolds is one of them! Led by Dwayne 'The Rock' Johnson and Jason Statham, Hobbs & Shaw marks the first spinoff from the main saga in the Fast & Furious franchise. In doing so, one of the primary goals of the movie – outside of entertainment of course – was establishing its own corner of this universe to explore.
Ryan Reynolds is one of the surprises in the Hobbs and Shaw movie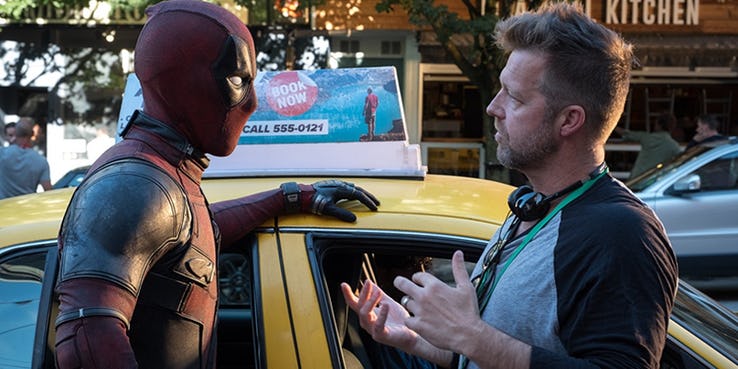 Hobbs & Shaw is full of world-building over its more than two-hour runtime, as almost every location and character are brand new. It establishes Eteon as a brand new evil organization to be this franchise's overarching villain with Brixton (Idris Elba) the main foil in the first film. But, there are also more new characters like Hattie Shaw (Vanessa Kirby) and Madame M (Eiza González) who get involved in the story. The hope is that these types of characters will either be able to return for more entries in the Hobbs & Shaw series or get spinoffs of their own, but they aren't even the biggest additions to the cast.
Ryan Reynolds makes his surprising debut in Hobbs & Shaw early on in the movie. He plays Locke, a CIA agent sent to recruit Luke Hobbs on the world-saving mission. They have a shared history – as evidenced by their matching tattoos – and the CIA makes Locke a handler for Hobbs. Reynolds is an A-list star after the success of the Deadpool franchise, so why is he playing a side surprise role in Hobbs & Shaw? Well, it's because he has a few ties with the people who made the movie.
The most significant connecting point that Reynolds has with Hobbs & Shaw is through the film's director, David Leitch. While he got his start as a director with Atomic Blonde (after also not receiving credit for John Wick), Leitch's last movie before Hobbs & Shaw starred Reynolds. Leitch directed him as the Merc with a Mouth in Deadpool 2, so his appearance here and their hopes to make Deadpool 3 together illustrate that they have a good working relationship. Leitch was likely the one who was able to convince Reynolds to appear in his latest movie. Reynolds was also recently announced as a cast member in Red Notice, a Netflix action movie where he will co-star with Johnson and Gal Gadot.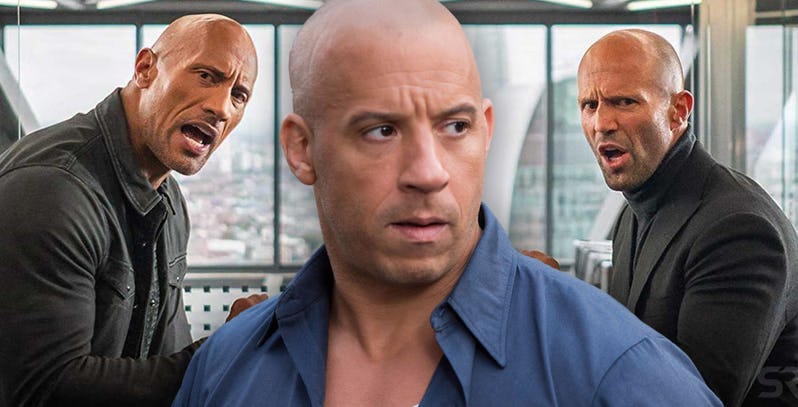 Despite these ties, it does appear that Reynolds' role in Hobbs & Shaw was filmed late in the game. He only has a handful of scenes in the actual movie, but all of them take place in the same restaurant location. When he reappears in the after-credits scenes of the film, it is all in a small, closed room. This could make it an easy one or two days worth of work for Reynolds to get involved and to try and prevent his appearance from leaking. However, the giveaway that at least a portion of Reynolds' scenes are more recent is his reference to the events of the series finale of Game of Thrones. The finale aired on May 19th and Johnson said that production wrapped the day before, so this is likely one final pickup shot that was done with Reynolds just for fun.
Now that Reynolds is established as part of the Hobbs & Shaw franchise, there's a real possibility that Locke will appear in a possible sequel. If he does, then a more prominent role is probably in play too. This would allow the marketing to let audiences know that Reynolds is part of the ensemble and adding to the action and insult-fueled banter. Whether or not this does happen though will depend on how Fast & Furious Presents: Hobbs & Shaw performs around the world, but even if the spinoff doesn't earn enough to warrant a sequel, Reynolds could always join the main series instead.
Key Release DATES
Fast & Furious 9 (2020) release date: May 22, 2020