Hollywood actress Amber Heard is facing difficulties in her life after losing the publicized defamation lawsuit against her ex-husband Johnny Depp and is criticized by the netizens after she defamed the actor throughout the legal lawsuit. Even amidst the trouble, her BFF Eve Barlow is with her in every single step which is reportedly keeping the actress from killing herself.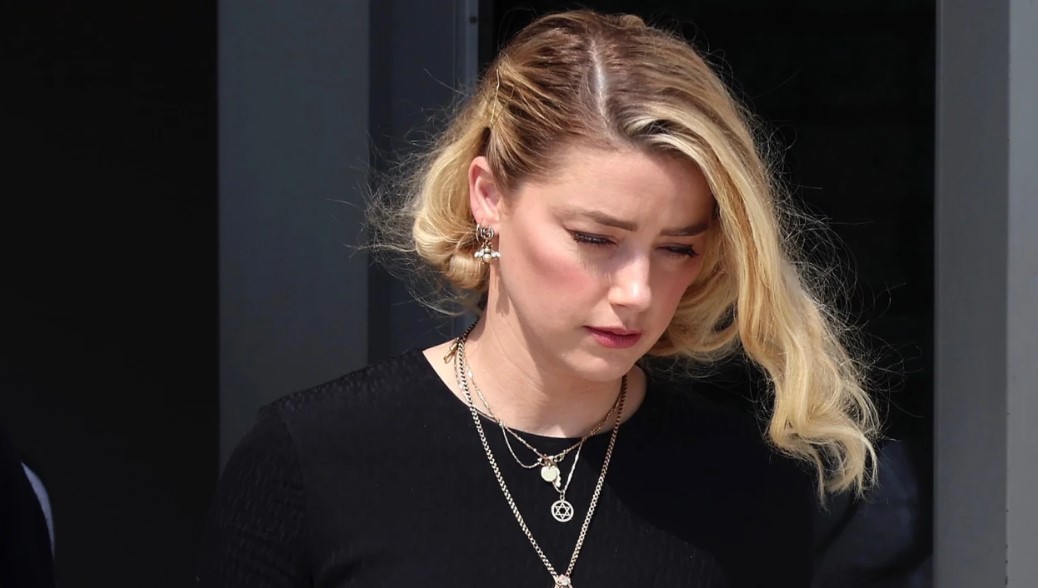 Also Read: Amber Heard's BFF Eve Barlow Mocks Johnny Depp for His Reported Erectile Dysfunction After His Huge Comeback at MTV VMAs
Heard's ex-husband Johnny Depp is moving on in his life and has recently had a brief appearance at the MTV Video Music Awards 2022. However, the former is still stuck with her past as everyone is trying to separate themselves from the actress who has become a part of many controversies.
Eve Barlow Helping Amber Heard in Her Dark Times
Also Read: Amber Heard's Friend Eve Barlow Accuses Johnny Depp's Lawyers Made Heard's Medical Diagnosis With Non-Board Certified Psychologist
Amber Heard's alleged girlfriend Eve Barlow, a music journalist and a self-described Zionist has recently shared that the Aquaman actress is having troubles in her life with the latter spending more time on the actress' legal and PR team. She stated, "You hope that people understand that you have a heart and soul and that you have your own life."
Also Read: Johnny Depp Fans Decimate Eve Barlow Tweet Supporting Amber Heard
She also emphasized that she is trying to help the actress so that she can prevent her from having negative thoughts,
"What I am finding so difficult to digest at the moment is this kind of lose awareness that I have in few moments between dealing with legal, dealing with PR, and just helping Amber not feel like she wants to kill herself."
Amber Heard is Allegedly Getting Married!
You May Also Like: Amber Heard BFF Eve Barlow Warns Evan Rachel Wood Toxic Depp Fans Support Her Ex, Fans Say 'Shut Your Hole, Barlow'
According to Twitter users, The Rum Diary actor is allegedly getting married to her Jewish BFF Barlow who would allegedly convert to Judaism. The duo sparked the wedding rumors after they were spotted dining together at a cafe in south Tel Aviv last month.
The reports about the actress converting religion came concerning the fact that Israel doesn't uphold US court judgments which would mean that she would be able to get away from paying her former husband the damages he was awarded by the court.
For the unversed, the couple fought a defamation lawsuit over an op-ed piece written by Heard stating herself as a domestic violence survivor that tarnished Depp's reputation. The latter then filed a lawsuit demanding $50 million for the same which Heard countered with $100 million. After weeks of trial, Depp won the verdict with the court awarding him $10 million in damages.
Source: GeoTv