Chrissy Teigen and John Legend are now a family of five. John Legend announced the arrival of their third baby at his concert. John Legend is a singer and Chrissy Teigen is an American television personality. This is a rainbow baby which means, the birth of a healthy baby after a couple suffers a miscarriage. The pair is ecstatic about the new addition to their family and so are their two kids. The new father was very excited as he shared the news.
Meanwhile, the internet isn't sure whether to congratulate the couple. People are worried about the new baby's well-being due to the involvement of Chrissy Teigen in some recent controversies.
Also Read: Popular Celebrities Who Are Hated By Fans For Their Relationship Choices
Why are people upset with Chrissy Teigen?
People are upset with Chrissy Teigen for quite some time now. Teigen has been exposed as a bully on multiple occasions. Adding to this she is also drowned in many serious controversies. From calling people names on Twitter to her alleged link with Jeffrey Epstein has become the number one downfall of her likeability over the internet.
Chrissy Teigen tweeted,
"Lindsay adds a few more slits to her wrists when she sees Emma Stone."  mocking Lindsay Lohan in 2013.
Chrissy Teigen has also publically attacked Courtney Stodden, a reality show personality on many occasions. She is known for being a troll. Her tweets have also allegedly made people think she was linked with Jeffrey Epstein in so kind of way. She later did apologize to her audience saying,
 "Not a lot of people are lucky enough to be held accountable for all their past bulls–t in front of the entire world. I'm mortified and sad at who I used to be. I was an insecure, attention seeking troll … I'm so sorry,"
But her followers did not receive this half-heated apology in a kind manner. Thus, naturally when the arrival of the new baby broke the news people weren't as excited. Some wrote to very rudely and some congratulated John Legend and not Chrissy Teigen on Twitter.
Also Read:  $120M Rich Kelly Ripa Refused Endorsing 'Unhealthy' Weight-Loss Medicine But Has Zero Regrets Working With Soft Drink Brands That Lead To Obesity
Here are some tweets showing the internets reaction to Chrissy Teigen welcoming her third child.
Hopefully this baby isn't as terrible of a person as your wife.

— Independent Thinker (@Indepen46124766) January 14, 2023
Who cares, she's a horrible piece of 💩

— K.I.M (@Karen84686870) January 14, 2023
Chrissy Teigen is a mean person so she gets nothing from me!!!
Congratulations John Legend ✊🏾

— MANUΞL VΞLASQUΞZ ☬ (@hecxtreme) January 14, 2023
Should they be having kids? Epstein Island guests with children concern me.

— Colette Harrington (@sweetcarolinatv) January 14, 2023
That's an ugly clump of cells they have there

— justinthyme (@KellyMe45544725) January 14, 2023
John Legend and Chrissy Teigen's reaction on having a baby
After a heartbreaking miscarriage suffered by the couple last year, this is their first healthy baby after that incident. John Legend said in his private concert on Friday the 13th,
"What a blessed day," announcing his new born's arrival.
The whole family was very excited as soon as they got the news and started to prepare for their new journey.
"We're all excited, and, you know, my kids are old enough to really be aware of what's happening, so they're really anticipating having a new sibling in their lives. And I think they'll be good at being a big sister and big brother." The singer said in March of 2020 to PEOPLE.
Chrissy Teigen said in August,
"They knew that I was going in for the transfer, that we were going to go in and put this egg inside Mommy's belly. So they knew from the very, very beginning, and they knew there was a chance it might not work because that's happened before,"  announcing her pregnancy.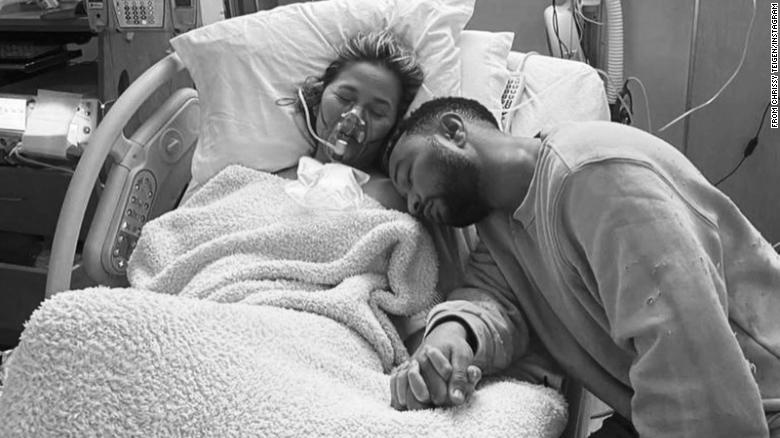 But unfortunately, all these excitement ended in a heartwrenching way as the couple suffered a pregnancy loss due to a partial placenta abruption. Thus, this time they decided to keep the news under the rugs and finally announced it after the birth. Although the internet may not like Chrissy Teigen but is giving the baby all the love.
Also Read: "I was very selfish": John Legend Confesses He Wasn't A Good Husband To Chrissy Teigen Earlier, Claims It Took Time To Turn Infatuation Into Real Love
Source: PEOPLE