Many people are familiar with the Gucci fashion brand, but the tale of the once-powerful family is even more interesting. House of Gucci, Ridley Scott's latest biography, depicts an Italian family dealing with family conflict and treachery, which altered the Gucci brand as we know it today. Despite its fragmented premise, extended runtime, and sometimes boredom, the film survives on the excellent performances of its Gucci family equivalents, particularly Lady Gaga.
The narrative of House of Gucci is complex, involving aspects of the clan's business and fashion, as well as family conflict, treachery, and murder. Of course, it is not the only one of its sort, since numerous films, such as fashion biopics and thriller plays, have followed similar themes and narratives.
5. Cruella (2021)
Many people have heard of the 101 Dalmatians and their villain, Cruella de Vil. Cruella de Vil's origin narrative, however, was reimagined by Disney in Cruella. The film follows Estella, an ambitious fashion designer who takes on the evil character Cruella in order to exact vengeance on the Baroness.
Despite the fact that Cruella is a Disney picture aimed at families and children, the tale of House of Gucci explores comparable themes: fashion, family conflict, treachery, and murder. Cruella's tale is more enjoyable, and it benefits from the dramatic images and amazing costumes to heighten the fashion drama. In addition, Emma Stone has a terrific portrayal as Cruella, presenting a more sympathetic and humanizing aspect of Cruella than her wicked self in the original films.
4. Goodfellas (1990)
Goodfellas by Martin Scorsese is one of the greatest crime films of all time. The film is a biographical representation of a mobster's rise and fall, Henry Hill.
Like the Gucci family in House of Gucci, Goodfellas follows a similar tale development of Hill's day-to-day existence building up to his low moments. The film also has themes of treachery and marriage conflict, since Hill and his wife had a troubled marriage. This gangster film's elegant, deep, and nuanced tale is enhanced by outstanding performances from the cast, which include Joe Pesci, Ray Liotta, and Robert De Niro.
3. Gone Girl (2014)
Amy Dunne has gone missing in Gone Girl, and when the media learns about her turbulent marriage, Nick Dunne becomes a suspect. However, when Amy's genuine motives are revealed, things do not appear to be as they look.
Amy Dunne shares Patrizia Reggiani's goals, headstrong demeanor, and drive, even going to measures to influence and punish their spouses for their wrongdoings, including adultery. Amy, on the other hand, has a more deep, crafty, and malicious characterization. The tale is sophisticated and dark as it discloses the main plot's surprise and does it with elegance and flair for any audience to immerse themselves in one of filmmaker David Fincher's best modern noir flicks.
2. Saint Laurent (2014)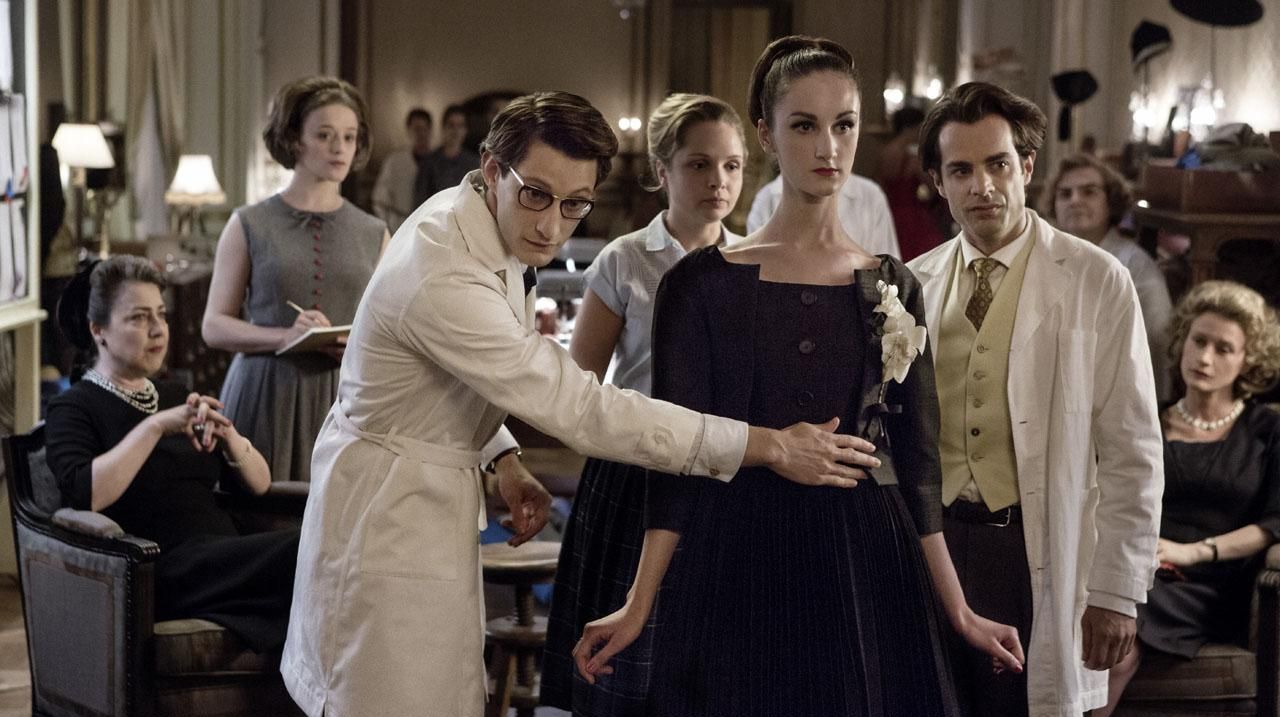 Saint Laurent, a 2014 French biopic, is another film about a fashion designer. Like any fashion film, it highlights Laurent's abilities and ideas at the pinnacle of his career while living a luxury lifestyle.
Saint Laurent, like the Gucci family in House of Gucci, shows the highs and lows of his life, including his substance usage and troubled relationships. Although the biographical information is weak, this movie has enough excitement inside its plot to show Saint Laurent at his finest.
1. All Good Things (2010)
The 2010 film, All Good Things, maybe the one that captures everything unique to the House of Gucci – the biographical impact, the troubled marriage, and the criminal components. David Marks, like Maurizio Gucci in House of Gucci, is a rich heir who falls in love with and marries an average lady called Katie. He gradually works in his father's business, but it strains his marriage as it did with Patrizia and Maurizio in House of Gucci.
In terms of narrative and characters, the parallels between the two films are evident. There are certain role reversals in terms of the individuals perpetrating the crime, but All Good Things mirrors everything in the House of Gucci's style and storyline, with the exception of the characters' names being changed from their real-life equivalents. All Good Things has significant shortcomings, including an unoriginal take on the real incident, but the movie benefits from great performances by Ryan Gosling, Kirsten Dunst, and Frank Langella.