Marvel Studios' Avengers: Endgame has blown past the original box office run of James Cameron's Avatar. Thanks to its upcoming re-release, will likely go on to unseat the movie as the highest-grossing film ever, without adjusting for the inflation.
About Avatar 2009: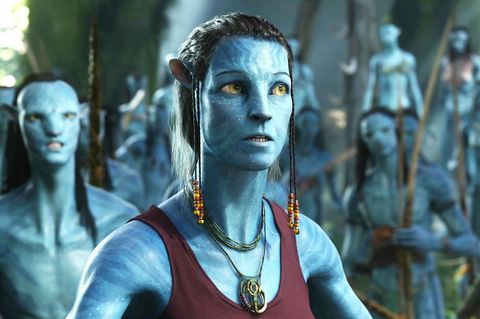 Released in 2009, Avatar followed humans in the 22nd century attempting to colonize the distant planet Pandora for the purposes of mining "unobtainium," a decidedly obtainable mineral. The film also introduced audiences to the Na'vi, a species of blue aliens indigenous to Pandora. By the end, the Na'vi had routed the humans and saved their planet from the colonizers.
Audiences have cooled on Avatar over the years for a variety of reasons, including the unremarkable nature of the film's story, which draws unfavorable comparisons to Ferngully and Dances With Wolves. However, Avatar's incredible run at the global box office stood unopposed for nearly a decade, and the movie's previously unassailable commercial performance isn't as inexplicable as some make it out to be. Instead, there are a lot of good reasons Avatar drew in enough people to hold such a prominent record for being so long.
AVATAR Did Incredible Numbers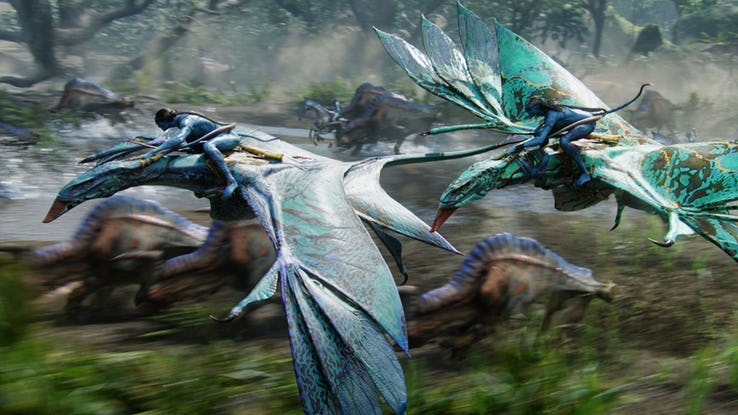 Avatar opened in December, which is typically a strong month for movies,to release, due in part to the relatively fallow period for theatrical releases that is January. Cameron previously used this strategy of placing one of his blockbusters against weaker competition at the start of the year so as to boost the box office take of Titanic in the late '90s. This timing helped ensure nothing particularly comparable would cut into the Avatar's sales.
When looking at the film's actual box office run, the numbers for the  Avatar are astounding. Opening with a record $77 million domestically, Avatar held the No. 1 spot for seven weeks, which is the 12th-longest for any movie, and stayed in the Top 10 for nearly double that amount of time. Domestically, Avatar earned about $749 million. For comparison, Endgame has so far earned more than $835 million, although it opened at over 1,000 more theaters than Avatar.
In comparison to Endgame…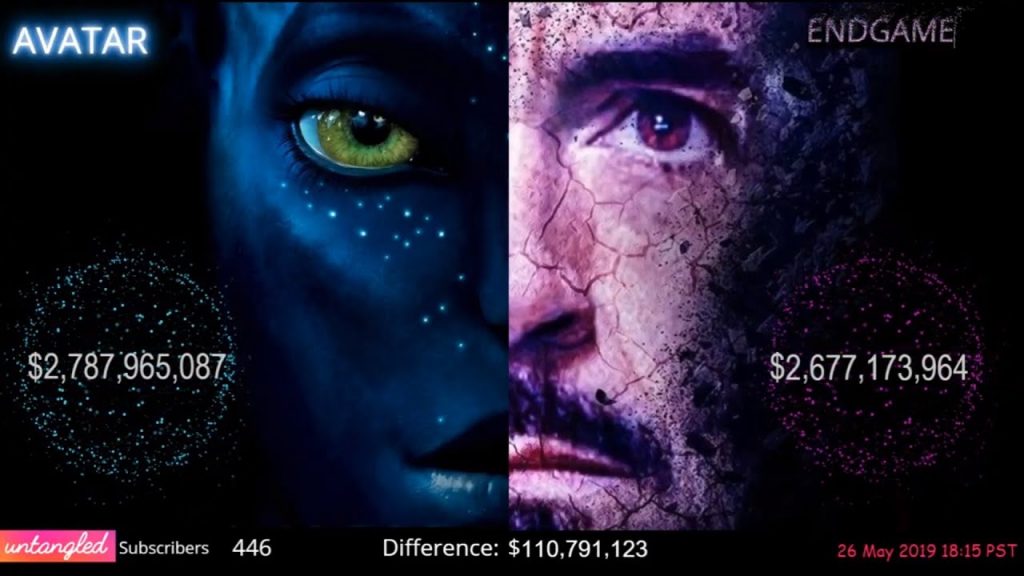 Thanks to help from a re-release in August 2010, Avatar remained in theaters until November, and grossed about $2.787 billion worldwide. Adjusted for inflation, that's approximately $3.2 billion, which is still behind 1939's Gone With the Wind at $3.7 billion.
Something that's particularly noteworthy when it comes to Avatar's take is that the film only earned about $204 million in China. Although China now makes or breaks many a movie, the country only had 4,723 cinema screens in 2009. Since then, that number has jumped to more than 60,000, which has had a major effect on box office totals.
Looking at Endgame, that movie has earned more than $614 million in China to date, which is more than triple what Avatar grossed there. However, in other major overseas markets such as France, Germany and Japan, Avatar earned a ton more than what Endgame has so far earned, proving just what a worldwide phenomenon the Cameron movie really was in 2009/2010.
A ONCE-IN-A-LIFETIME Experience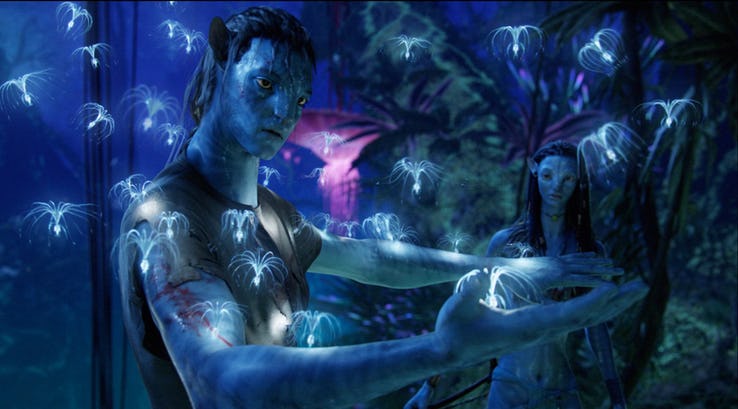 Plenty of movies open in December and don't get the title of highest-grossing film, let alone hold it for nearly a decade. Instead, the reception of Avatar at the time is absolutely integral to understanding just why the movie did so well.
Avatar received a ton of positive reviews, and Cinemascore — which is typically a good indicator of how audiences feel about a film — gave the movie an A. Although Avatar received modest praise generally, a lot of reviewers and fans single out the movie's use of 3D technology as a high point.
In 2009, 3D movies were definitely on the rise, but the format still wasn't particularly common. Often times movies using 3D did so sparingly or as a gimmick. Avatar completely changed that. Cameron's pervasive use of 3D throughout the movie helped make Pandora feel alive and palpable in a way few films before it achieved.
Avtar 3-D broke Box Office numbers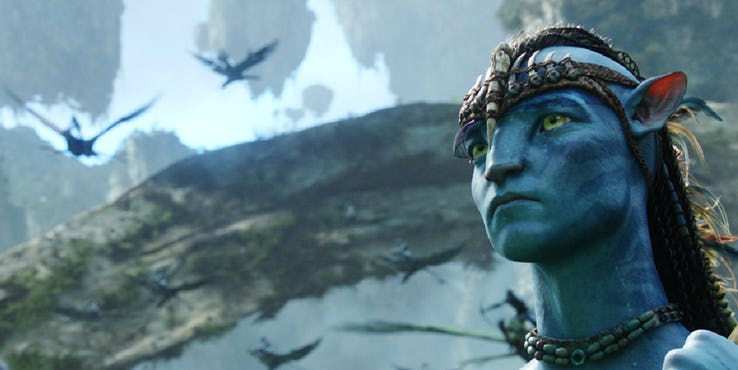 Breaking down the box office numbers for Avatar to account for 3-D is incredibly telling about how audiences saw the film. Hyped up as a once-in-a-lifetime 3D experience, approximately 90 percent of presale tickets sold for Avatar were for 3-D showings. Overseas, approximately 56 percentof the movie's opening gross came from 3D sales. People were turning out in droves to see the movie in the format. Of course, it didn't hurt that 3-D tickets also came at premium prices. The movie also didn't have to compete for 3D screens with another highly anticipated film until March, when Tim Burton's Alice in Wonderland hit theaters.
That isn't to ignore the 2D version of 
Avatar
, which clearly did great business. However, watching the movie in 2D is a different experience, and
Avatar
's flaws become a lot more apparent when the spectacle is removed. Home media has never really succeeded at bringing affordable 3D into popular usage, so watching 
Avatar 
the way it was experienced in 2009 is still extremely difficult. This might help explain why many have cooled on the film over the years, as time has made it easy to see 
Avatar
's flaws without remembering why it was so compelling in the first place.
Avatar was novel, and knowing the film wouldn't be watchable in the same way created a sense of urgency, resulting in people turning out multiple times to see it. After the movie's success, more and more films started including 3D, regardless of whether or not the technology was warranted or used well. Avatar didn't just dominate the box office: It changed the way people go to the cinema.
Do Avatar Sequels Have A Chance?
With Disney planning to alternate releases of its Avatar and Star Wars films, there's some question as to whether the world of Pandora will again dominate the box office. Although anything is possible, the Avatar sequels beating Endgame doesn't seem particularly likely. The franchise just doesn't have the lure and luster it did in 2009, as 3D is no longer unique selling point due to other movies trying to emulate Avatar's success. Instead, future Avatar movies might have to fight to crawl out of the shadow of their predecessor and its astonishing run.
https://youtu.be/nzoI-hzLmNI