Avengers: Endgame recently passed Avatar to become the highest-grossing film of all-time worldwide, but how did that happen? As funny as it is to think about now, there was a time when people doubted if the MCU could succeed longterm. Not only had a shared movie universe that connected multiple franchises never been done before, the MCU was built on a foundation of second tier comic book characters like Iron Man, Captain America, and Thor. During hard financial times, Marvel sold the film rights to their more recognizable characters such as Spider-Man, X-Men, and the Fantastic Four, leaving them with the B-team as they launched their endeavor.
Eleven years and 23 films later, the MCU is now the biggest brand in Hollywood. Collectively, all of the films have grossed more than $22 billion globally and the franchise is showing no signs of slowing down. This year, Marvel marked the end of the first era with the release of Avengers: Endgame, which rewrote the box office record books during its historic run and slowly but surely worked its way up to the top spot on the charts. There was a debate for months about whether or not it would pass Avatar, but now Endgame stands above all. Let's take a look at how we got here.
Ticket Inflation Benefited Endgame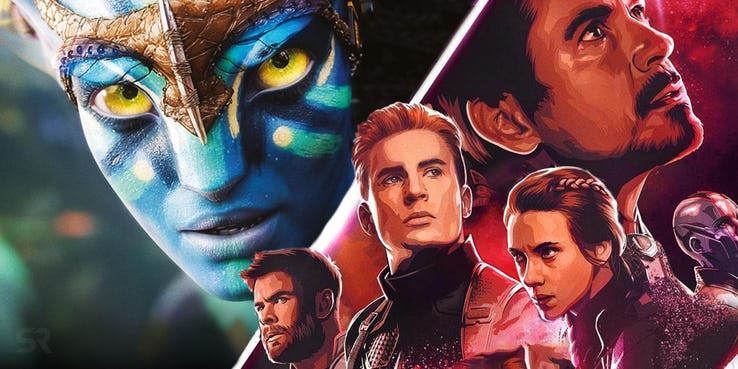 It's impossible to discuss the commercial performances of these two films without mentioning an entire decade separates their respective releases. Avatar premiered back in December 2009, while Endgame came out this past April. Domestically, the average movie ticket cost $7.50 in 2009, compared to $9.01 in 2019. Using Box Office Mojo's adjuster, if Endgame came out in 2009, it would have grossed approximately $711 million in the U.S. That's an impressive haul, but doesn't come close to reaching Avatar's Stateside total of $749.7 million that year. Unadjusted for inflation, Endgame is currently the second highest-grossing movie domestically with $854.2 million, trailing only Star Wars: The Force Awakens.
Per the Consumer price index, Avatar's worldwide gross adjusted for 2019 inflation would come out to a whopping $3.2 billion. In 2009 money, it earned $2.789 billion. That's about a $500 million difference, demonstrating just how massive Avatar was during its run a decade ago and how important inflation is when talking about all-time box office statistics. There's no denying it's an incredible accomplishment by Endgame to work its way up to the top position, particularly during the summer movie season when competition is typically more intense, but this is still something to keep in mind. Adjusted for inflation, Endgame would rank as the fifth highest-grossing film worldwide, behind Gone With the Wind, Avatar, Titanic, and Star Wars, and have no shot of passing any of them. A decade's worth of price inflation gave Endgame an advantage.
Avengers: Endgame had a Massive Opening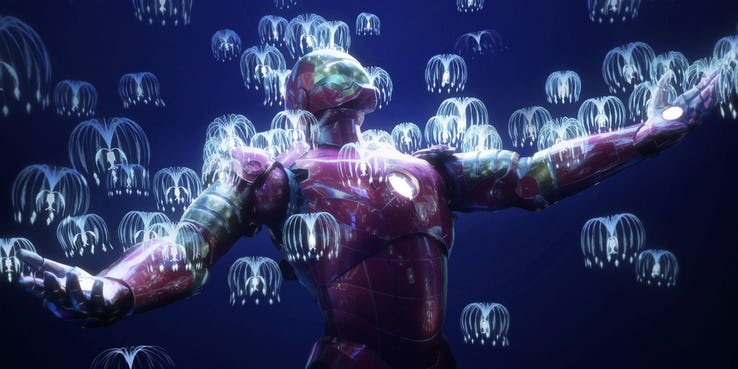 Even though Avatar ranks as one of the biggest movies of all-time, it took a long time to get there. Compared to today's standards, Avatar's opening hauls were quite tame. Globally, it debuted with $241.6 million (49th all-time) and $77 million domestically (100th all-time). It won its first weekend handily, but it was nowhere near to breaking any records. What ensued was a lengthy run that felt more like something out of the 1980s than the 21st century. Avatar remained in the top spot on the domestic weekend charts for seven consecutive weeks and stayed in the top 10 until mid-March 2010. Taking advantage of weak January and February competition, Avatar had incredibly strong legs and paced itself all the way to $2.7 billion. As the only real event film in town, it essentially had a monopoly on the marketplace.
Endgame took the opposite approach to the record, storming out of the gates with $1.5 billion worldwide in its opening week, by far a new record. In five days, Endgame made more than half of Avatar's global total, and it quickly moved past the $2 billion mark. This was vital in Endgame's pursuit of the worldwide record, as Avatar was outpacing the Marvel juggernaut since the third week. Endgame's massive debut is a testament to Marvel creating something that could generate that much hype and anticipation. Everything from the past 10 years of storytelling (including Infinity War's cliffhanger ending) to the ultra secretive Endgame marketing campaign increased demand to see it on opening weekend to unparalleled levels. This was the defining cinematic event of an entire generation, and the numbers backed that up. If Endgame's worldwide opening was closer to Infinity War's $640.5 million, there's no way it beats Avatar. The opening weekend is 40 percent of Endgame's total.
Endgame's Re-release helped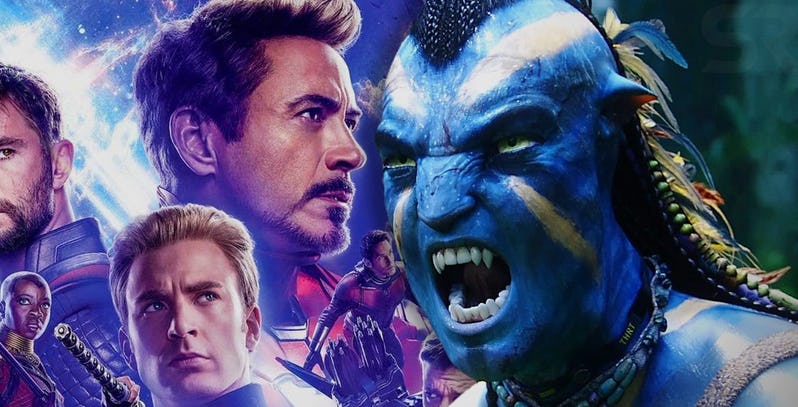 Both Avatar and Endgame got to their record-setting totals in part due to a re-release. James Cameron's sci-fi epic returned to theaters in August 2010, adding roughly $34 million to its final tally. In Endgame's case, it was more of a re-expansion, as it was still playing in theaters when the "Bring Back" edition was announced. With Dark Phoenix bombing and losing screens, Disney opted to give Endgame more play, marketing the new release around post-credits treats and an opportunity to see the movie on the big screen again. Shortly before the "Bring Back" edition opened at the end of June, Endgame was roughly $38 million shy of matching the record. It kept chipping away week after week and last week was just $7 million away.
In the weekend before the re-release, Endgame played in 985 theaters and grossed $1.9 million domestically (good for 13th on the charts). When the "Bring Back" edition premiered, Endgame was in 2,025 theaters and made $6.1 million that first weekend. Clearly, it was an event that appealed mainly to Marvel die-hards who couldn't get enough Endgame rewatches, but the hype was still palpable enough to make an impact. Some people were interested by the promises of post-credits surprises to go back to the theater, even if the end result was fairly disappointing. Still, the re-release kept Endgame relevant past its shelf life, at a time when movies like Toy Story 4 were drawing large crowds. Without the "Bring Back," Endgame would have continued to lose screens and business at its normal clip, falling just short of the record. It got a boost, however small, by doing the re-expansion, so this was a smart play.
Key Release Dates
Black Widow (2020) release date: May 01, 2020
Eternals (2020) release date: Nov 06, 2020
Shang-Chi and the Legend of the Ten Rings (2021) release date: Feb 12, 2021
Doctor Strange in the Multiverse of Madness (2021) release date: May 07, 2021
Thor: Love and Thunder (2021) release date: Nov 05, 2021
Source: screenrant , youtube