Christian Bale is undoubtedly one of the most legendary actors in history. Apart from his acting caliber which is phenomenal, to say the least, his dedication to his craft and characters is something that makes him especially stand out.
He completely invests himself into the intended roles but his bodily commitment, leading him to undergo uncanny physical transformations is what has fans and the industry in complete awe of the British actor.
Also Read: 5 Christian Bale Movies You Should Watch Apart From The Dark Knight Trilogy
Thor co-star, Chris Hemsworth in awe of the legend, Christian Bale
Christian Bale's latest co-star, Chris Hemsworth in Thor: Love and Thunder, talked about the Academy Award-winning actor:
"The rest of us would be in our world of improvisation, comedy, and fun – then he'd walk on set, and we'd all look at each other and say 'Oh, my God! This is really intense. This is really scary',".
Let us go through Christian Bale's journey through his various transformations.
Also Read: "You're Doing This, Dad": Christian Bale Reveals He Wanted to Say No to Gorr But His Kids Had Other Plans
American Psycho (2000)
In American Psycho, the actor played the universal Incels' Jesus, Patrick Bateman- a high-end New Yorker, who is also a rich heir and a bloodthirsty sadist. To play the role of a handsome and fit young man with shirtless and nude scenes as well, the actor had to get a perfectly toned and ripped physique for which he worked quite hard, weighing up to 86 kg.
The Machinist (2004)
Soon after, he starred in the role of Trevor Reznik, an insomniac lathe operator who eventually starts to suffer from hallucinations as well. The character is that of a severely psychologically disturbed man and to prepare for it, the actor lost 25 kilos in 4 months.
The Dark Knight Trilogy (2005-2012)
In another extremely difficult sweep, after The Machinist for which he had to lose a lot of weight, the actor started working on gaining almost 90 kilos to play the DC superhero in Batman Begins. He had to undergo long hours of training and a strict diet to gain the perfect muscles for that black suit.
Also Read: Christian Bale's Salary for Batman Movies Compared to Robert Pattinson and Ben Affleck
The Fighter (2010)
To fit into the character of Dicky Eklund- a welterweight boxer, the role that bagged an Academy Award for the actor, he again had to go through a massive transformation through a strict diet and reduce his weight to 65 kg, as was revealed by Bale in an interview himself.
American Hustle (2013)
For American Hustle, in order to play the chubby businessman/con, the actor had to again gain weight, and this time almost 104 kilos! This was way too stark a jump in body weight and it affected his personal life as well. he has himself questioned the efforts he put in for the role and if they were even worth it.
Vice (2018)
Vice again brought the challenging role of Dick Cheney, for which Bale had to gain up to 103 kilos.
Ford v Ferrari (2019)
For an iconic performance as Ken Miles, the actor had to go through a severe weight change in too short a time frame after Vice. he had to lose a drastic amount of weight – almost weighing 70 kilos.
Thor: Love and Thunder (2022)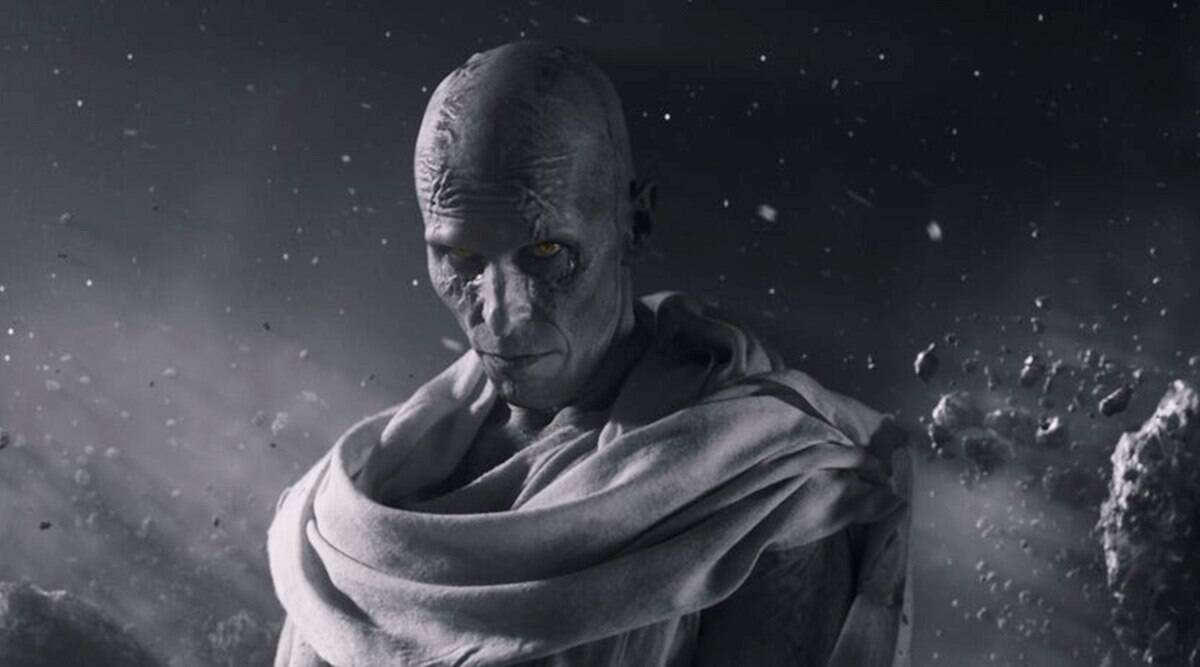 Bale has now starred in the much-anticipated role of Gorr, the butcher god, a fictional supervillain from the Marvel comics, in the latest installment of Thor. Here, we see the actor in heavy prosthetic makeup – grey skin and a bald head.
Also Read: Christian Bale Is Not a Fan of Drastic Body Transformation Anymore
Source: Marca