While many actors look forward to superhero roles, superhero movies do not improve everyone's life. Here are the 10 actors who could not handle playing superhero icons on the screen.
The recent box office sales have started plummeting as films are somewhat losing the audience's interest. The rise of a superhero movie is all that helped the studios from facing financial hurdles. The fan base increase for a franchise like D.C. or Marvel is just another epitome in the Hollywood industry. But at the same time, not all actors embrace this direction of trends.
After multiple failures like Batman v Superman and Suicide Squad, it is evident that to the iconic characters, right fits are required. For some actors, playing the role of a superhero sounds like a burden to bear. That is perhaps why it becomes the beginning of the end of their career on screen.
Here are the 10 actors who could not handle playing a 'superhero' role on screen –
1
Adam West – Batman: The Movie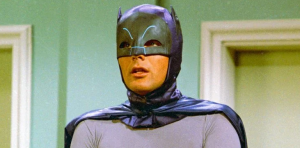 Adam West was perhaps one of the most versatile actors until he accepted playing Batman in Batman: The Movie. Started his career with The Young Philadelphians; Late Adam West depicted more of a comedic superhero than serious.
2
Val Kilmer – Batman Forever
After Batman Returns demanded a sequel, Val Kilmer joined the franchise as Batman's replacement. He joined the film and accepted the role of Bruce Wayne. The director later referred to him as 'childish and demanding.' As a result, Kilmer never got an opportunity to star in another superhero film.
3
Kim Basinger – Batman
Tim Burton's Batman Returns was a standalone film after the director's hit in 1989. The price-winning photojournalist and Bruce's love in the film, Basinger had an unconventional Hollywood life. Her presence in Batman made the couple turn into the most unlikable form. She made her last presence in L.A. Confidential and disappeared after that.
4
Brandon Routh – Superman Returns
In June 2004, after a worldwide casting call, Warner Bros finally settled with Brandon Routh to play Superman in Superman Returns. He was then a small-time opera star, and playing a superhero was too much pressure for him. As a result, Routh got many criticisms that he lacked the charm Christopher Reeve brought on screen.
5
Megan Fox – Johan Hex
Jonah Hex was an anti-hero from the west that perhaps had a boorish attitude. When Megan Fox played the role of Black, she reduced the mere love interest on screen. The actor failed to depict convincing chemistry in the movie.
6
Katie Holmes – Batman Begins
While the Dark Knight trilogy received much praise, one of the biggest mistakes the franchise made was casting Katie Holmes in Batman Begins. As a result, she later got replaced by Maggie Gyllenhaal.
7
Christopher Reeve – Super IV: The Quest For Peace
After turning down Lethal Weapon and Fatal Attraction roles, Christopher Reeve won viewer's hearts by playing Superman in Super IV: The Quest For Peace. But, unfortunately, he got paralyzed after falling from a horse.
8
Halle Berry – Catwoman
The lead actress's character was poorly written that degraded the appearance and performance of Halle Berry as Catwoman. After this epic failure, Berry returned to the X-Men saga and never reappeared.
9
Chris O'Donnell – Batman & Robin
Chris O'Donnell was introduced by Joel Schumacher's terrible decision-making process. After playing a significant role in Scent of a Woman and Green Tomatoes, O'Donnell last appeared in Batman & Robin.
10
Shaquille O'Neal – Steel
After performing an epic role in movies like Kazaam, Shaquille O'Neal played John Henry Irons in Steel. The movie earned a total of just $1.7 million and proved to be the worst of all his movies.