Madonna is back at it again. The American singer is one of the most decorated singers in the industry and is often acknowledged as the bestselling female music artist of all time. Madonna first started making headlines recently after she uploaded her Christmas celebration pictures to her social media. She wore lingerie for the Christmas celebrations and her choice of outfit for such a wholesome holiday was greatly criticized.
Also read: "You have no idea what I had to go through, holy moly": Vanilla Ice Reveals Madonna Was Desperate To Marry Him, Got Him Sh*t-Scared With Marriage Proposal Out of Nowhere
The Grammy winner shocked the world last month when she announced that she is going to do another world tour at the age of 64. Her fans were happy until another piece of news about the tour was revealed to the public. It was recently revealed that the Hung Up singer's kids will also be a part of the world tour.
Madonna announced her The Celebration world tour last month
Last month, Madonna shocked the world when she announced that she would be doing a world tour at the age of 64. She said that she has received a dare from her celebrity friends who said, "dare you to do a world tour and play your greatest motherfu**in hits." The American singer has promised that she will do all of her greatest hits from 1983 to 2019. She said, "I am excited to explore as many songs as possible in hopes to give my fans the show they have been waiting for."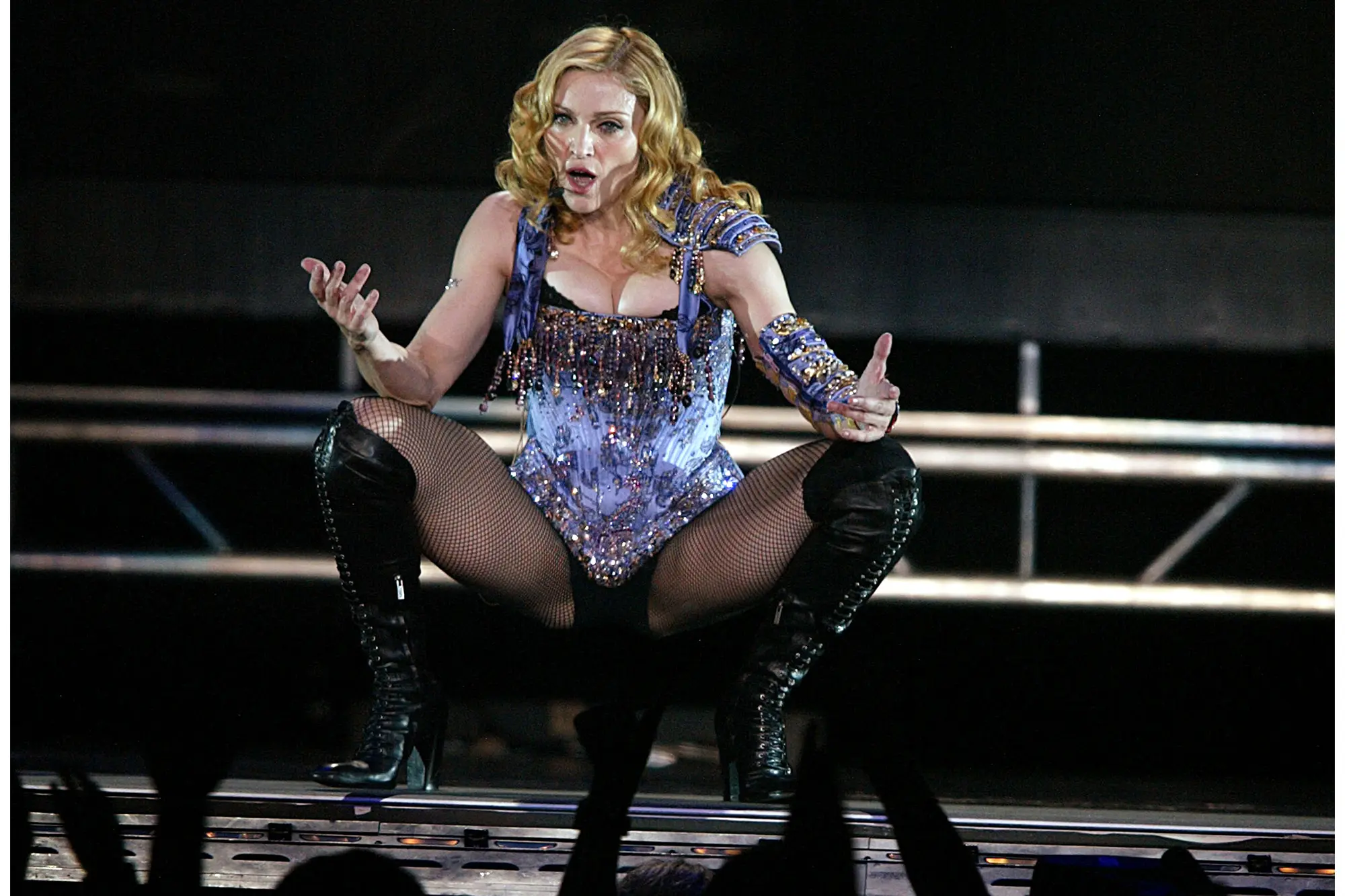 Also read: 'Madonna wants something much grittier': Madonna Movie Didn't Happen as 64 Year Old Music Icon Fought the Studio To a Stalemate For a Bolder Script
However, it was recently reported by RadarOnline that her kids would also be a part of her tour.
The fans blast the Material Girl singer for including her kids in the world tour
As reported by RadarOnline, all of Madonna's 6 kids will be a part of her show. A source close to the singer revealed how her children would be a part of the tour. The source said, "Lourdes, David, Mercy, Stella, and Estere will join their mom onstage, while her son Rocco will help design the tour." The source further added that it is the best thing for the American singer. "That's seven VIP suites in each city" the source added. However, the fans of the Frozen singer weren't too pleased with this news.
Also read: Jennifer Lopez Regrets Not Being Able To Kiss Madonna and Britney Spears at the VMAs
The fans took to Twitter and called out Madonna for her nepotism. One fan wrote that everyone was looking for a new nepotism baby anyway, might as well be Lourdes.
we needed a new nepotism baby so it might as well be Madonna's https://t.co/8GjcWb87oe

— Robbie (@nextlevelrobbie) August 27, 2022
this is what i call nepotism

— mahad 〄 (@he_ate_my_heart) January 30, 2023
One fan roasted the Vogue singer's daughter and called her 'cheap and tacky.'
0/10

SHE LOOKS CHEAP AND TACKYYYY😭HER MOTHER IS MADONNA AND SHE LOOKS CHEAP??? Nepotism just isn't doing what it used to pic.twitter.com/EK2jZ69oV4

— ♡ afro ♡ comms open💖 (@afr0samucry) September 13, 2021
Starts playing Madonna:*
"This is what nepotism sounds like kids"

— Oibyprime (@oibyprime) October 18, 2022
The Like A Virgin singer's The Celebration tour will start on 15th July in Vancouver.
Source: RadarOnline and Twitter