Robert Pattinson is making the headlines for his stunning performance in The Batman. While discussing his role, Robert Pattinson opened up as it how he managed to play Bruce Wayne and his alter ego in The Batman.
After so much anticipation for the film, The Batman is set to be released this week and it's surely going to be a huge success. The film has already earned some great positive reviews from critics.
This Robert Pattinson starrer is predicted to open with at least $100 million.
Regarding The Batman, the line between Batman and Bruce Wayne seems to be quite thin. In a recent interview with CinemaBlend, Robert Pattinson gave us an insight as to how Bruce blended into Batman.  For the fans and viewers, it sounds like a difficult thing to balance, but it was very easy for Robert.
He went on to say, "What made it easy is that he hasn't figured out where Bruce ends and where Batman begins at this point in our telling of the story. And so sometimes it's Bruce seeping out of Batman. And there are a couple of scenes where I'm doing a kind of little, subtle vocal changes. It's incredibly subtle a lot of times. But sometimes he's more in Bruce's register when he's Batman. Because he hasn't got full control over the delineation yet." (sic)
When it comes to Batman, his face is covered by a cowl most of the time. As a result, we pay a lot of attention to the voice that Batman actors have and that's also the few things that the actors can control. It's the voice that helps every Batman (actor) stand out. And this is why Michael Keaton's Batman was able to captivate everyone!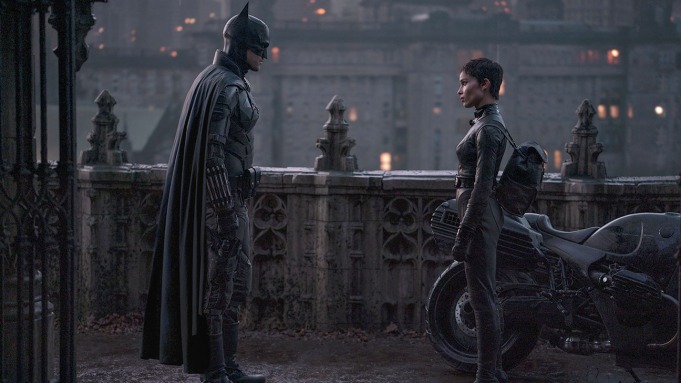 Robert has given a detailed insight as to how tough it was for him to nail the Batman's voice.  He has put in a lot of work for the film and his co-stars have been praised him for his performance and we can't wait to watch him!
Robert Pattinson's starter The Batman is directed by Matt Reeves and reloves around Bruce Wayne who is in his second year of crime fighting. This iteration of Bruce Wayne is very different from the ones we have seen on the big screen. He is being tortured by his demons and things worsen when a "masked killer" targets the people in the city.
Bruce takes the help of Jim Gordon and Catwoman and this movie brings out the detective in The Batman making it darker than any other Batman film. You don't want to miss this film!