Kylie Jenner is one of the most successful women in the world who built an entire empire all by herself at quite a young age. However, her success entirely can't be credited to her as she belongs to the famous Kardashians clan that gained fame through the E! reality series, Keeping Up With The Kardashians. Not just a young businesswoman, she has often showcased her makeup skills to the world but not everyone is impressed by the socialite.
Also Read: Kim Kardashian Left Stunned After $750M Rich Kylie Jenner Reveals She Never Answers Kim's Texts, Shows 1600 Unread Messages From Friends and Family
The 25-year-old American reality TV star recently got criticized by fans after she showed off her makeover skills on her elder sister, Kourtney Kardashian.
Kylie Jenner Gave a Makeover to Elder Sister, Kourtney Kardashian
Also Read: All is Not Good Between Kylie Jenner and Kendall Jenner After Kylie Ignores Her Sister on Her Birthday
The 43-year-old TV reality star Kourtney Kardashian is the first and eldest daughter of momager Kris Jenner and the late Robert Kardashian.
Recently she showcased her new look on her Instagram Stories by dumping her previous makeup look and choosing to try something new. After taking help from her youngest sibling, Kylie Jenner, she shared a selfie to show off the final look.
Wearing a leopard print gown, she put her dark pink lips on display, which were heavily lined and appeared to be caked in layers of matte lipstick. Along with her selfie, she added a text in the picture which stated, "Kylie Jenner did my makeup. That's all."
Even though the Kylie Cosmetics founder did the makeup, many fans showed disappointment in her makeup skills.
 Kylie Jenner's Fans Slams Her for Her Makeup Skills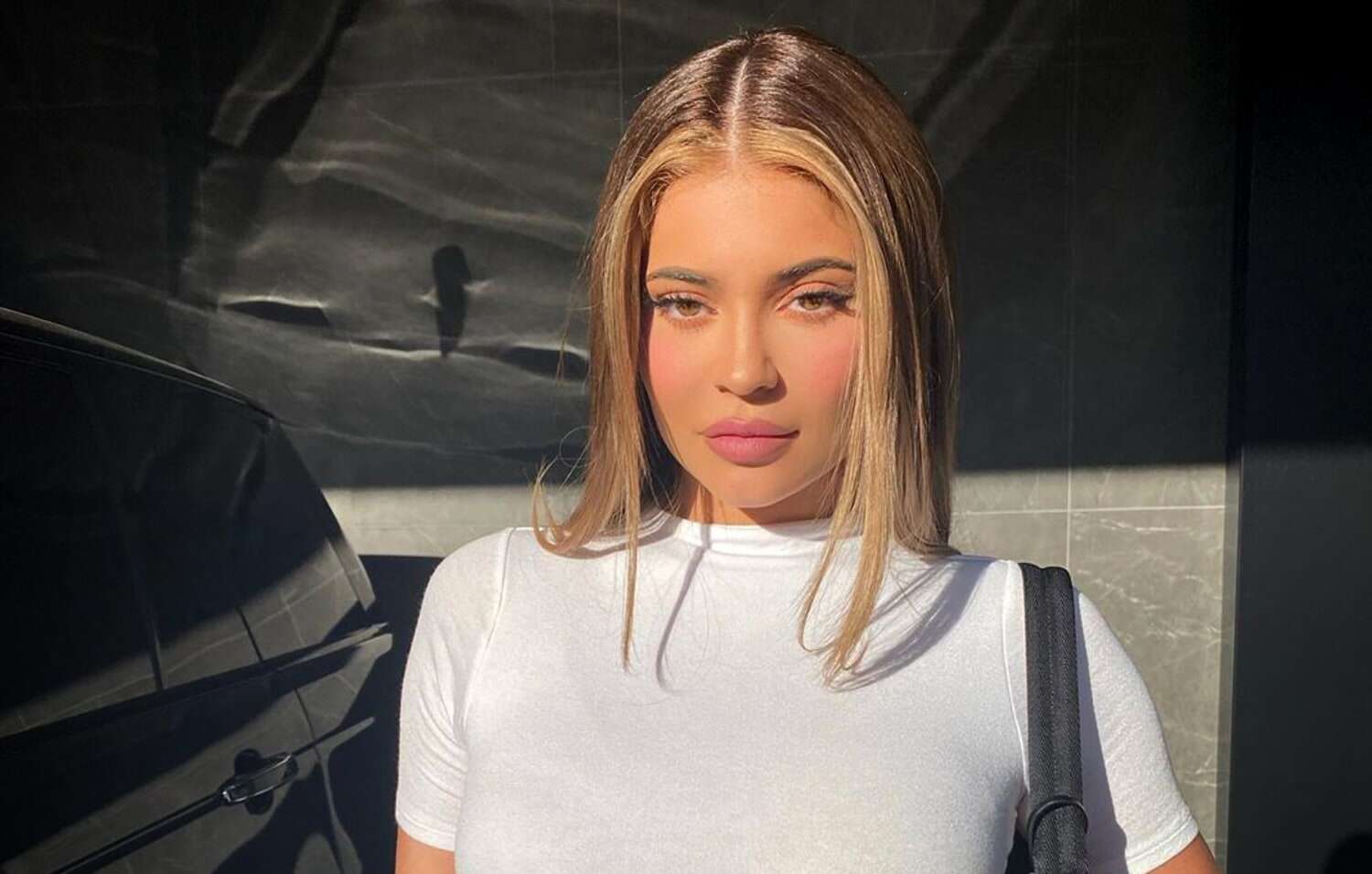 Also Read: Kylie Jenner Fans Body Shame Travis Scott After Cheating Scandal Rocks Their Relationship, Claim He's 'Too Ugly' To Cheat On Her
The mother of two was criticized by fans over her makeup skills after the POOSH founder revealed her makeup look. Kylie Jenner owns a cosmetics company which is why fans always expect that she would try her best to put her makeover skills to use. However, her recent work has affected fans' thoughts regarding the socialite.
One user pointed out, "The lipliner looks way off" referring to the mother of three's recent Instagram picture.
A second user wrote, "It looks terrible" while another agreed and slammed the youngest Kardashian sibling, "Kylie really loves a good beef lip doesn't she."
One user pointed out that the eldest sibling's "lips look so dehydrated," with another adding "And no shade, but it kinda looks a mess."
This is not the first time that Jenner has been criticized for her makeup skills. Not just fans, but even Kylie Jenner's staff have pointed out her less-than-stellar makeup skills.
At one time, her full-time makeup artist Ariel Tejada once mocked Kylie Jenner for "unevenness of your water-line, like your lip line?" The reality TV star was taken aback at his comment and gave him a grim glare for his response.
Source: The U.S. Sun