One of the most popular anime of all time Hunter x Hunter is said to be coming back. A recent tweet went viral confirming the news from Yoshihiro Togashi the series creator. The tweet came from a Japanese community giving rise to this ongoing hype. It's captioned as:
"4 more chapters for the time being."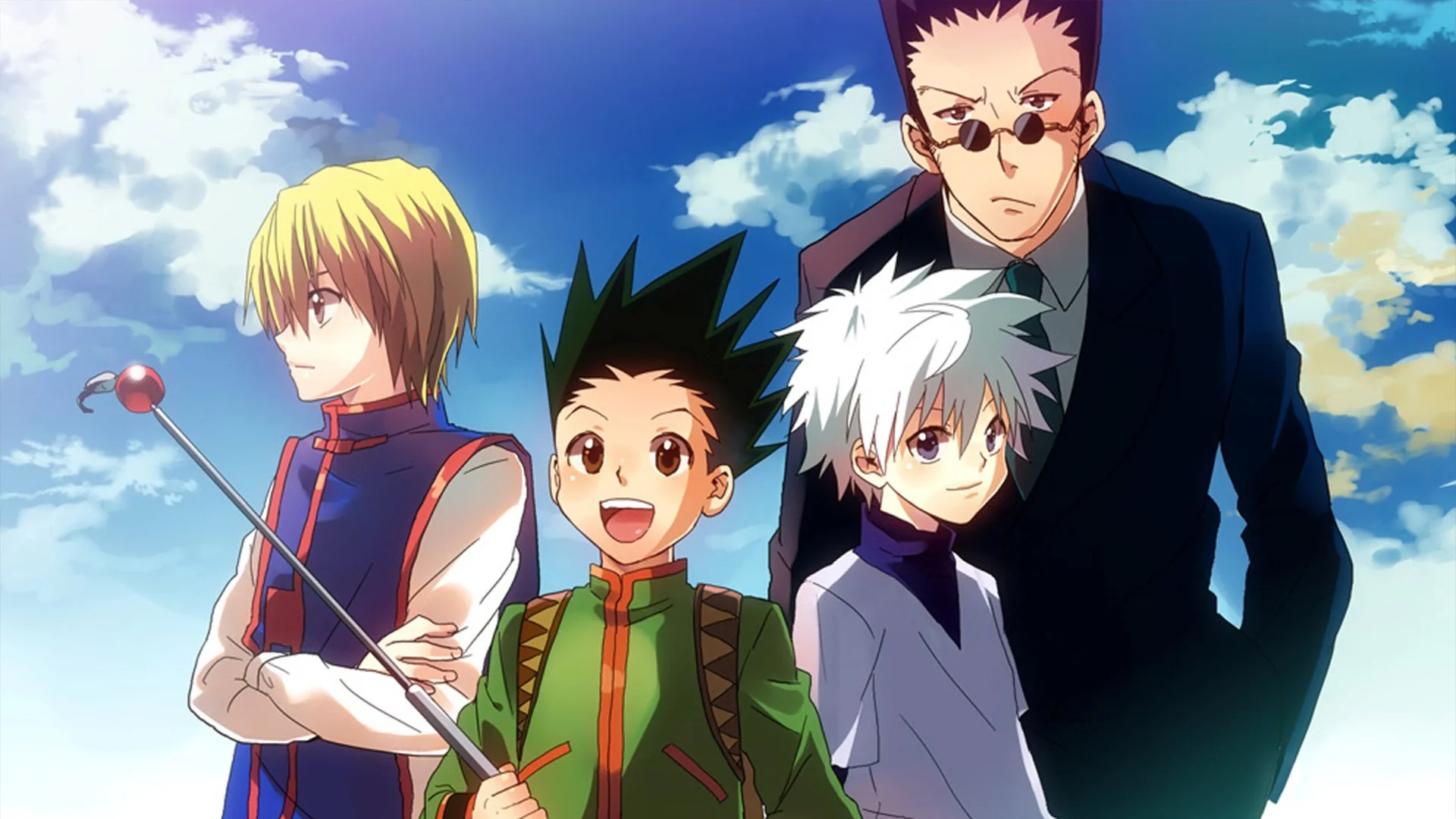 It's mainly a rough sketch panel demonstrating the manga. If we follow the Tweet, we can see Togashi has finished six new chapters of Hunter x Hunter. And according to the news, he is more to finish 4 of them for now. The post already reached more than 200k likes, but the account was created recently. Isn't it crazy? there is still no authorization on whether this account belongs to the Hunter x Hunter creator or not. So many of us weren't fully believing in it until it was confirmed by the One Punch Man author. Also read: Rick & Morty: New Second Official Spinoff Anime Announced
Hunter X Hunter Return Confirmed by Yoshihiro Togashi Himself
とりあえずあと4話。 pic.twitter.com/OwoB4ljp1x

— 冨樫義博 (@Un4v5s8bgsVk9Xp) May 24, 2022
As we all know fans are always speculating things so to confirm this matter, Yasuke Murata is also following this Twitter handle. He has also retweeted the tweet to add credibility. All of this pleasantly confirms to us that the Hunter x Hunter manga series is a way to make its comeback. Still, no extra evidence has been revealed regarding this. And also we don't know the exact release date for the new manga chapters. However, from the tweet, we can guess that we will get to some new chapters. The manga went on hiatus in 2018, making it almost 4 years since the new chapters are unrevealed.
とりあえずあと4話。 pic.twitter.com/OwoB4ljp1x

— 冨樫義博 (@Un4v5s8bgsVk9Xp) May 24, 2022
We know that Togashi is coming back for just up to 10 chapters but still, it's great news for fans. The Hunter x Hunter manga series already took many halts earlier, it's mainly because of the health issues in Togashi. It has been said that the series creator is suffering from health issues, and debilitating back pain for years. This is the reason why he kept taking breaks from his work.
You may also like: 5 Times Anime Showed How Ferocious A Master-Student Fight Could Be
Some important information might help you to understand that the Hunter x Hunter manga started as a Weekly Shonen back in March 1998. This series was adapted from Mad House as anime series, which use air between Oct 2011 to Sept 2014. It covered a total of 148 episodes. Hunter x Hunter achieved a rating of 9.08 on My Anime List by 1.2 million users. A quick synopsis:
"Hunter x Hunter story focuses on a young boy named Gon Freecss who discovers that his father, who left him at a young age, is a world-renowned Hunter, a licensed professional who specializes in fantastical pursuits such as locating rare or unidentified animal species, treasure hunting, surveying unexplored enclaves, or hunting down lawless individuals. Gon departs on a journey to become a Hunter and eventually finds his father. Along the way, Gon meets various other Hunters and encounters the paranormal."
Related: Hunter X Hunter: 6 Reasons This Anime Is An Underrated Gem