Kim Kardashian and Kourtney Kardashian recalled an epic sibling meltdown from an episode of Keeping Up With the Kardashians in September 2019. The SKIMS founder and Khloé Kardashian have reportedly been distant from Kourtney Kardashian as they once were, and the Poosh founder has explained several times why she isn't as close to them as she once was.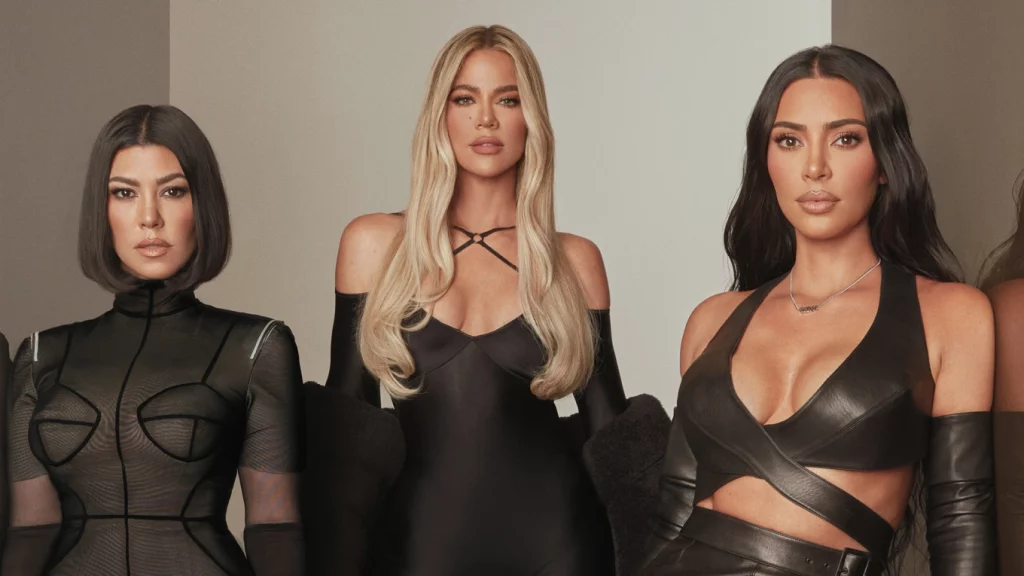 The Kardashians sisters fought many times, and they usually told their fights on their reality show. Still, Kourtney Kardashian and Kim Kardashian's humanitarian battle on Keeping Up With the Kardashians is one of their most vicious to date. Despite being so close in age but very different, both sisters have always been neck-to-neck. Rather than gravitating toward each other, they are drawn to their little sister Khloé Kardashian.
Also Read: "The best way to shut Kanye down": Kim Kardashian Stays Calm and Silent After Kanye West Tried to Discuss Her Affair With NBA Star Chris Paul at Saint's Birthday Party
Kim Kardashian And Kourtney Kardashian's Vicious Fight
There's nothing quite as entertaining as a fight between Kim Kardashian and Kourtney Kardashian on Keeping Up with the Kardashians. On the reality show in 2019, Kim K accused Kourtney K of copying her style, and the two sisters continued to spar verbally. According to the episode, the Poosh founder debriefed Khloé K and a friend on the fight, claiming things escalated over text.
Kourtney K told a friend on the phone while in the car,
"Kim and I just got into the biggest fight. She just was going so crazy, she was sending me the meanest text messages. You would die."
Later she read from her phone and told her friend about the text,
"She's like, 'You're the biggest, ungrateful b**ch. So I said, 'God, you're such a petty woman.'"
In the meantime, Kim K updated their mom Kris Jenner; she accused Kourtney K and said,
"You f***ing fake humanitarian h*e."

"I actually do s**t for the world, and you f***ing fake it all day long and act like 'Oh people is dying, Kim.' And what the f**k are you doing about it? So shut the f***ing up."
Motherhood has been cited by the founders of Poosh and SKIMS as one of the reasons for their shaded relationship.
Also Read: "Don't let the devil use you, Go marry Tom Brady": Kanye West Gives the Green Light to Kim Kardashian to Marry Gisele Bündchen's Ex-husband
Kim Kardashian Swipes At Kourtney Kardashian
The SKIMS founder has been feuding with her older sister Kourtney K, which has led her to distanced herself from her famous family. Last week, Kim K, 42, posted a video on her Instagram Stories showing her flipping through the vitamin brand's picture book. She read the first page, which features an illustration of Kris Jenner and her father, Robert Kardashian, aloud to her over 335 million followers.
On the next page, Kim K revealed a drawing of Kourtney K and sisters Kendall Jenner and Kylie Jenner, playing the role of the "good fairies" who bring gifts to Khloe Kardashian, the newborn. When Kim K panned the camera to the opposite page, she revealed a cartoon version of herself dressed up as "the mistress of the dark," Kimeficent, which was allegedly drawn by Kourtney K.
Kim Kardashian has seemed to take a swipe at Kourtney K after the SKIMS founder was portrayed as an evil queen in the new Lemme Sleep fairytale book. It was not uncommon for the two sisters to fight on KUWTK, with things even getting physical in season 18.
The mom-of-three, who shares her kids with ex Scott Disick, seems to have distanced herself from the rest of the famous family this year as she enjoys her new life with her husband Travis Barker.
Also Read: "I'd never in a million years buy her skincare products": Kim Kardashian Gets Trashed By Dermatologist, Claims SKIMS Has 'Incomprehensible' Ingredients Marketed at Exorbitant Price
Source: YouTube