Hollywood actor Johnny Depp and Amber Heard's defamation trial is one of the most publicized trials yet that concluded with the former winning the case while the latter was ordered to pay heavy compensation to her ex-husband. During the trial, Depp's ex-lover Kate Moss defended him which was one of the key factors involving winning the case.
Also Read: Johnny Depp Fan Dresses As Mera With Poop Hat to Protest Amber Heard's Appearance in Aquaman 2
The British supermodel Kate Moss rarely appears in interviews however she recently shared why she decided to give evidence via video link in the trial when she previously denied the rumor that the Pirates of the Caribbean actor had once pushed her down the stairs while they were in a relationship in the 1990s.
Kate Moss Shared Why She Defended Her Ex-Lover Johnny Depp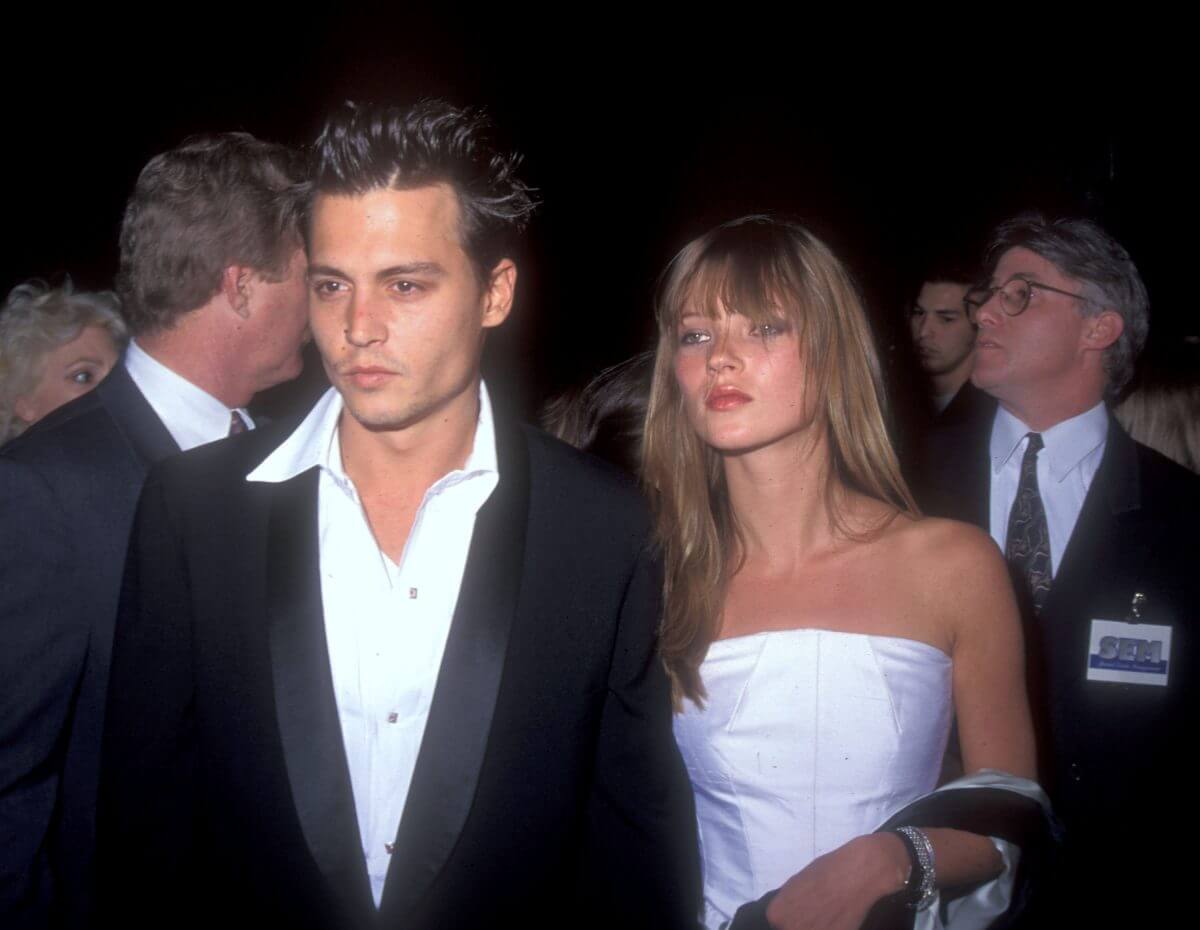 Also Read: In Another Brutal Blow to Amber Heard's Bank Balance, Johnny Depp Reportedly Moves to Quash $2 Million Court Mandated Fine
She recently appeared in the long-running BBC radio interview show Desert Island Discs, in which she gave an insight on her then-evidence that was presented in favor of the actor. The actress clarified that Depp did not push her down the stairs and explained what exactly happened.
Related: Fans Defend Kate Moss As Amber Heard Calls Her a 'Rando' After Testifying
"He never pushed me, kicked me, or threw me down any stairs. There had been a rainstorm, As I left the room, I slid down the stairs and I hurt my back. I screamed because I didn't know what had happened to me and I was in pain. He came running back to help me and carried me to my room and got me medical attention."
The actress shared, "I know the truth about Johnny [Depp] adding, "I believe in the truth, and I believe in fairness and justice."
A Brief Note on Amber Heard and Johnny Depp's Trial
Also Read: "People love currying favor with powerful men" – Amber Heard Blasts Kate Moss's Testimony
The defamation trial began on April 11 and concluded at the beginning of the previous month after weeks of trial with the jury awarding the actor awarded $10.35 million while the Aquaman actress is compensated with $2 million for her counter-claim. She wrote an op-ed in 2018 in which she referred to herself as the victim of domestic violence and sexual misconduct without mentioning her then-husband by his name though it greatly impacted the reputation of the celebrity.
The 59-year-old actor was engaged in a relationship with Moss between 1994 and 1998, and the Aquaman actress mentioned her during the lawsuit alleging him of pushing her ex-lover down the stairs though that was rebutted by Moss who shared her testimony virtually in court.
Source: BBC