Over the last two decades, the Latin-pop sensation Shakira, 45, has made millions touring the world. A pioneer in Latin music, Shakira's fusion of Latin pop and Arabic dance moves has brought joy to millions of her fans worldwide and heralded the boom in Latin music.
Since 1996, she has been making waves on Latin music charts, but it wasn't until 2001 that she reached the US charts with her hit song, Whenever-Wherever.
Despite being the $300 million rich, Shakira is prone to making people startle with her unique talent and tricks.
With Her Bizarre Talent, Shakira Is Worth $300 Million
You might be surprised to learn that Shakira is very wealthy. She is worth so much that even if she stopped working, she would still be richer than the average multi-multi-millionaire.
Is there a secret to how she did it? It was her bizarre talent that made it happen! However, she also makes excellent money touring, making records, and buying and selling real estate.
In Marie Claire's April issue, Shakira revealed a secret talent and said, "I'm double-jointed. I can put my legs over my head, which freaks people out."
The RIAA (the Recording Industry Association of America) ranks Shakira as one of the top-selling artists in digital single and album sales, so she made a lot of money with hits like Whenever, Wherever.
Furthermore, Shakira's publishing catalog was reportedly sold for $100 million in 2008, and she signed a rumored $300 million deal with Live Nation.
It is hard to come up with the best way to describe Shakira's yearly earnings. According to Celebrity Net Worth, Shakira is worth $300 million, despite being charged with tax evasion in 2018.
Also Read: 'If it weren't for my music projects, I would be pregnant already': Shakira Revealed She Wanted To Have '8 or 9 kids', Pique's Cheating Scandal Destroyed Their Lives
Shakira's Entertainment Accomplishments
Biggest Latin pop star holds the record for having won the most MTV awards in history for a Latin artist, and on Billboard Hot 100 Chart, she is the top-performing South American female.
The star has achieved remarkable stats, breaking and setting several world records as an entrepreneur, an actress, and in the music industry with her videos, singles, albums, and tours.
Laundry Service, which sold more than 13 million copies, holds the record for "the best-selling female Latin album of all time" and is the best-selling Latin female artist of all time. According to several media outlets, Latin artists aim to equal Shakira's innumerable records today.
Also Read: Shakira Allegedly Dating Ex-boyfriend Antonio De La Rúa – One Of World's Most Powerful Lawyers – To Make Pique Jealous Ahead Of $24m Tax Evasion Trial
A Current Look at Shakira's Personal Life
There are a lot of challenges involved with establishing celebrity affairs and always paparazzi following celebrities worldwide to learn about their personal lives. Also, As a result of their close behavior in a music video, some have speculated that Shakira and Rafael Nadal are dating.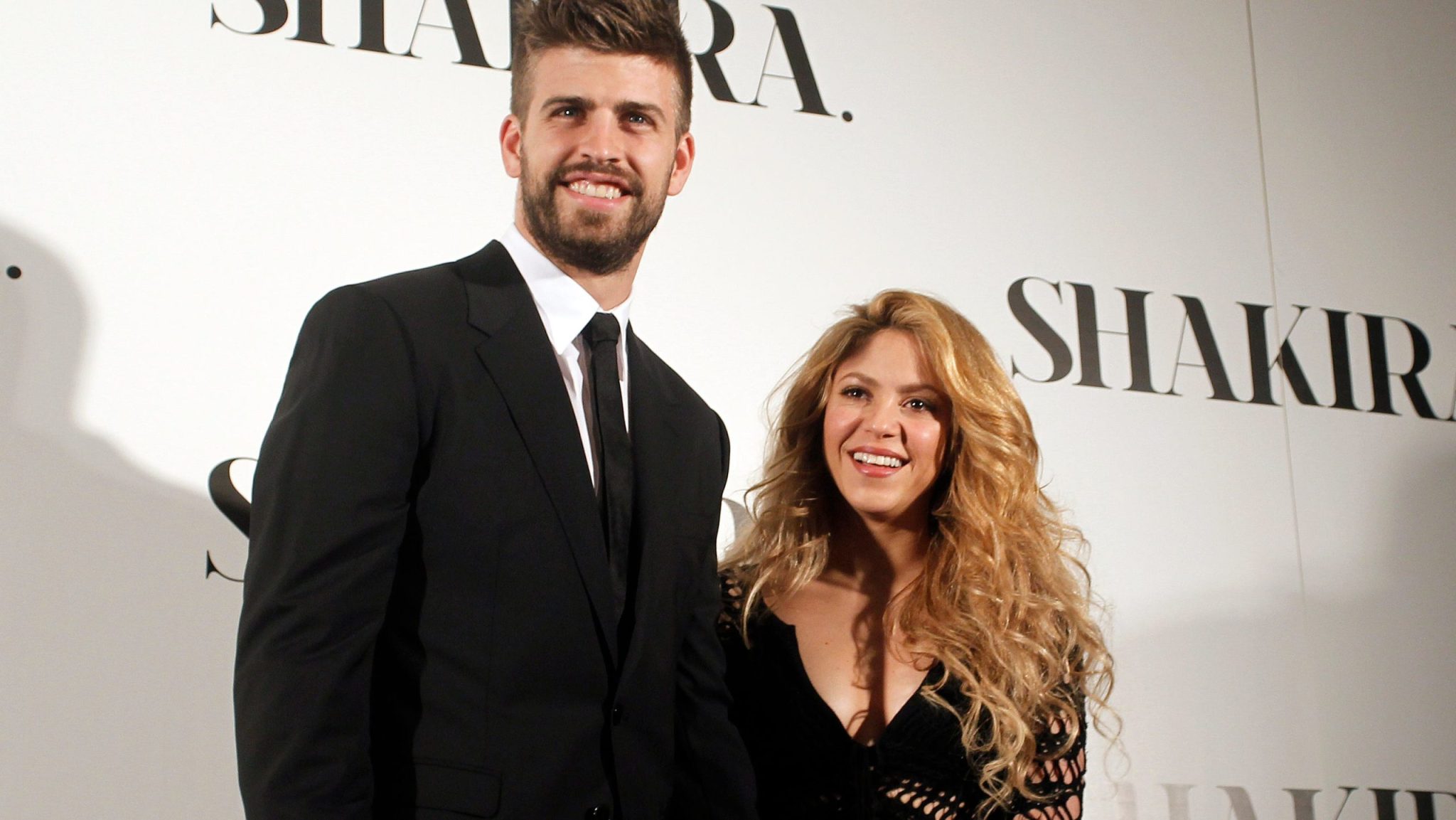 Legally speaking, in terms of finances, in a tax-fraud case, pop star Shakira will stand trial. According to accusations, the Colombian singer failed to pay tax income of €14.5 million (£13 million) between 2012 and 2014. She faces an eight-year jail term if convicted.
Also, earlier this year, the Waka Waka hitmaker announced her separation from Gerard Piqué. In addition to their 12-year relationship, the couple has two children: Milan (9) and Sasha (7).
Shakira and Gerard Piqué have separated after the Spain international was allegedly discovered having an affair.
Also Read: "It's karma at work": After Cheating on Shakira, Gerard Pique's Relationship With Clara Chia Sours as New Girlfriend Asks Footballer to Treat Her Like Colombian Pop-Star
Source: Marie Claire