Hollywood Stars Ben Affleck and Jennifer Lopez tied a knot in Las Vegas at A Little White Wedding Chapel which was 'real' as shared by the minister from the wedding. The high-profile celebrities first met on 2003's Gigli where the stars sparked their relationship and went public soon when Lopez divorced her then-husband Chris Judd. However, their love came to a halt in 2004 when the couple ended their engagement. In the same year, Lopez married Marc Anthony, who then separated in 2014.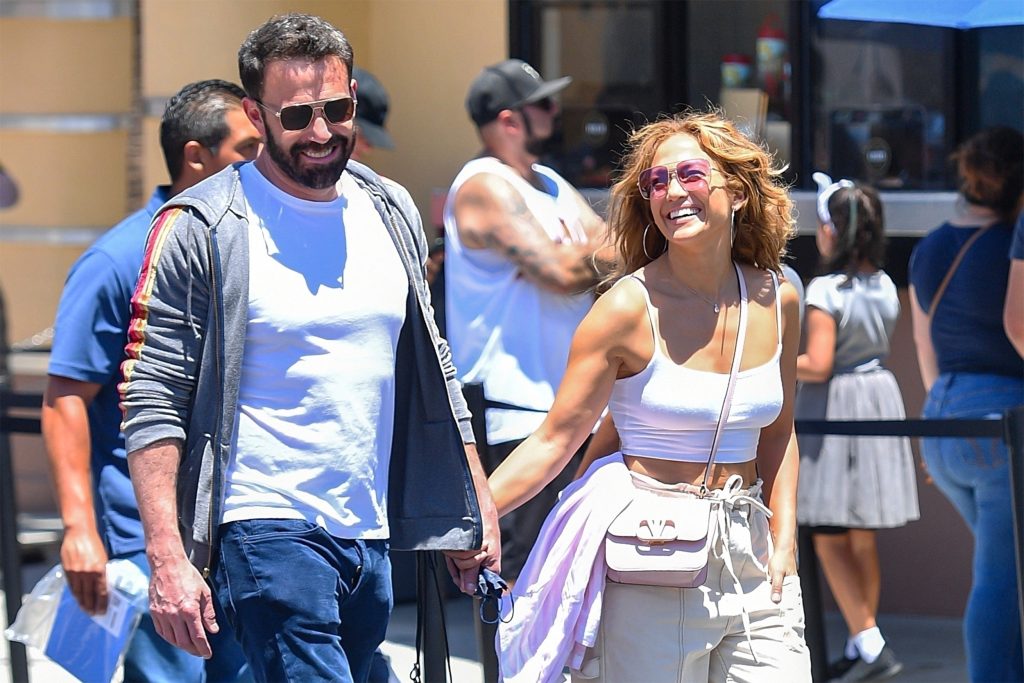 Related: Jennifer Lopez Reportedly Rushed Her Marriage With Ben Affleck Before The Batman Actor Got Cold Feet
Ben Affleck too moved on and married Jennifer Garner in 2005, having three children together, and the couple divorced in 2018. Bennifer again went on the same path but this time, they finally walked to the aisle with lots of affection and care towards each other. The couple got engaged in April 2022 which was revealed by the 53-year-old singer through an exclusive video published in her fan newsletter. They finally got married in a surprise Las Vegas wedding at midnight on July 17.
Ben Affleck and Jennifer Lopez's Minister Shared The Couple About Being a Real 'Soulmates'
Also Read: Shakira-Jennifer Lopez Rivalry Intensifies as Shakira Remains Unimpressed With Ben Affleck Wedding After JLo Belittles Shakira's Super Bowl Performance
The wedding minister who conducted the ceremony, Ryan Wolfe, shared to People that the couple 'truly' care for each other. Mr. Wolfe, who had probably conducted many weddings shared how he can feel that their bond is real.
"Absolutely, you can see the love they had for each other. They definitely truly care and love each other," shared the minister. "I've done probably 10,000 weddings now, and by this point in my life I get a feel of couples — I can really tell it was real."
Also Read: Ben Affleck Reveals Why He Came Back to Jennifer Lopez
He also shared that he believes completely that the couple is each other's soulmates through observing their love for each other. "It was emotional; it was an emotional moment they shared with one another. It was real and evident for sure," adding, "After seeing them and the love they have for each other, I 100 percent believe they will last. They will make it. I believe they found their soulmates. I really do believe they're meant for each other."
Jennifer Lopez Shared How Her Wedding Was Exactly What The Couple Wanted
Related: Netizens Unhappy With Ben Affleck-Jennifer Lopez Vegas Wedding Getting Gargantuan Media Coverage
The actress shared her gratitude to get a 'wonderful family' in her JLo newsletter adding that 'love' is a great thing.  "They were right when they said, 'all you need is love'. We are so grateful to have that in abundance, a new wonderful family of five amazing children and a life that we have never had more reason to look forward to.
"Stick around long enough and maybe you'll find the best moment of your life in a drive-through in Las Vegas at twelve-thirty in the morning in the tunnel of love drive-through, with your kids and the one you'll spend forever with. Love is a great thing, maybe the best of things-and worth waiting for."
The couple is married and will live their best moments which is a big part of their life now.
Source: People