Stephanie Reddick, the wife of the late Lance Reddick, has spoken out for the first time since her husband's untimely death. She posted several adorable photos of Reddick on his verified Instagram account on Saturday, including one of him dressed as Commander Zavala. She expressed her gratitude for the "overwhelming" love and support she received after announcing the Fringe actor's death in the caption. As per reports, he died on Friday at the age of 60. 
 The Baltimore native was best known for his portrayal of Cedric Daniels, in the critically acclaimed HBO drama The Wire, which aired from 2002 to 2008. He also appeared in the John Wick film series. His representative confirmed to ET on Friday, "Acclaimed actor Lance Reddick passed away suddenly this morning from natural causes."
He began his career with small roles in Denzel Washington's 1998 film The Siege and on TV with West Wing in the late 1990s and early 2000s.
Related: "Why does he always have to be called Shang or Chang?": John Wick 4 Star Donnie Yen Accuses Keanu Reeves Movie of Racism, Said Director Chad Stahelski Removed Brutal Asian Stereotypes Only After He Took a Stand
Lance Reddick's Wife Penned Her First Heartfelt Note After His Death
Stephanie Reddick, the widow of actor, Lance Reddick, took to social media on Friday to pay tribute to her late husband, who died unexpectedly at the age of 60. She has finally broken her silence in the aftermath of the actor's untimely death. 
She married Reddick in 2011 and recently paid tribute to him from his verified social media accounts, thanking his fans for their condolences. Taking to Instagram on March 18, his wife of nearly 12 years wrote,
"Lance was taken from us far too soon. Thank you for all your overwhelming love, support and beautiful stories shared on these platforms over the last day. I see your messages and can't begin to express how grateful I am to have them." 
Check out her post here-
Then she addressed the thousands of Destiny players who had gathered to pay tribute to Reddick. She also wrote that her late husband enjoyed everything as much as "he loved the game," referring to his role as Commander Zavala in the Destiny video game series. "Donations may be made to momcares.org in his hometown of Baltimore," Stephanie Reddick said before signing off.
Also read: This Is How Keanu Reeves Surprised John Wick Co-Star On His Very Own Birthday
What Caused His Death?
Lance Reddick was discovered dead at his Studio City, California home on March 17, but his cause of death is unknown. He is survived by his wife, Stephanie Reddick; his two children (Yvonne Nicole Reddick and Christopher Reddick), and their four dogs. The couple married in 2011 after meeting in 1999 while working at the same theater in Minneapolis, Minnesota, where they later decided to make their relationship legal.
He was nominated for a SAG Award for his role in the film One Night in Miami in 2021, along with other cast members. The Yale University graduate was well-known in the film and television industries for a variety of roles, including all five seasons of HBO's hit series The Wire and co-starring with Keanu Reeves in the John Wick film series.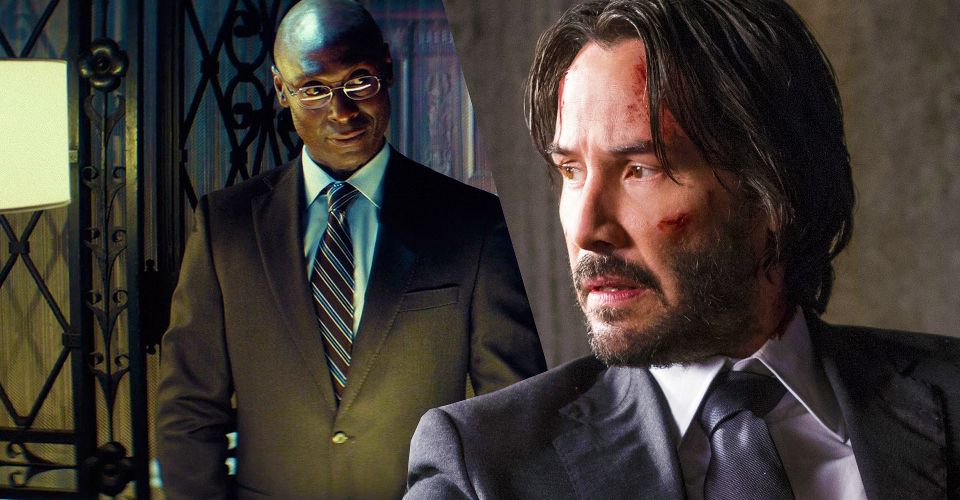 Tributes have poured in for the actor following his tragic death, which occurred while he was on tour for the latest installment in his John Wick franchise. His co-star Keanu Reeves and John Wick director Chad Stahelski released a joint statement to pay tribute to the late American actor and musician.
Also read: Lance Reddick's Cause of Death: Mystery Behind the Death of John Wick Star
Source- Instagram