The Kardashians have quite a complicated relationship when it comes to their dating life. As per the reports, Kim Kardashian had reportedly dated her sister Kourtney Kardashian's husband, Travis Barker. Their love affair was claimed by the latter's ex-wife Shanna Moakler who stated that the SKIMS founder was the reason for their separation. Let's check out the whole story!
Also Read: Kourtney Kardashian Regrets Her IVF Decision With Travis Barker, Feels Internet Forced Her To Opt The Decision For Being Over 40
The TV reality star and the rock band Blink-182 drummer sparked their dating rumors in 2019 when they are spotted grabbing dinner in Malibu. The couple had reportedly been friends for many years and lived in the same community in Calabasas, California. The couple went official last year and got engaged in the latter half of that year.
The couple surprised the fans by tying the knot earlier this year in Las Vegas a while after Barker performed on stage at the 2022 Grammy Awards. They got legally married in May this year and had been living happily as a couple. However, their relationship might be Barker's second choice from what his ex-wife Shanna Moakler claims!
Who is Shanna Moakler?
Also Read: Kourtney's Daughter Penelope's TikToks Created Huge Fan Uproar – Kourtney's So Drunk In Travis Barker's Love She Forgot She's A Mom Too
The 47-year-old Shanna Moakler is an American actress and TV reality star and is a former Miss USA who appeared regularly for two seasons in the TV series, 1998s Pacific Blue. She also starred along with her then-husband Travis Barker in their reality TV series Meet the Barkers. 
The former couple reportedly got involved in a romantic relationship in 2002, around the same time when Barker got separated from his first wife, Melissa Kennedy. The pair got married in 2004 and share two kids.
Their married life was documented in their reality TV series from 2005-2007. Back in 2006, the latter filed a divorce from Moakler. It was then revealed that he was dating Paris Hilton, though the couple reconciled in 2007, the drummer shared that they had separated the next year in February.
Though the couple got separated, speculations about Barker cheating on his then-wife surfaced when the former claimed that she caught him "having an affair" with Kim Kardashian.
Kim Kardashian Relationship Timeline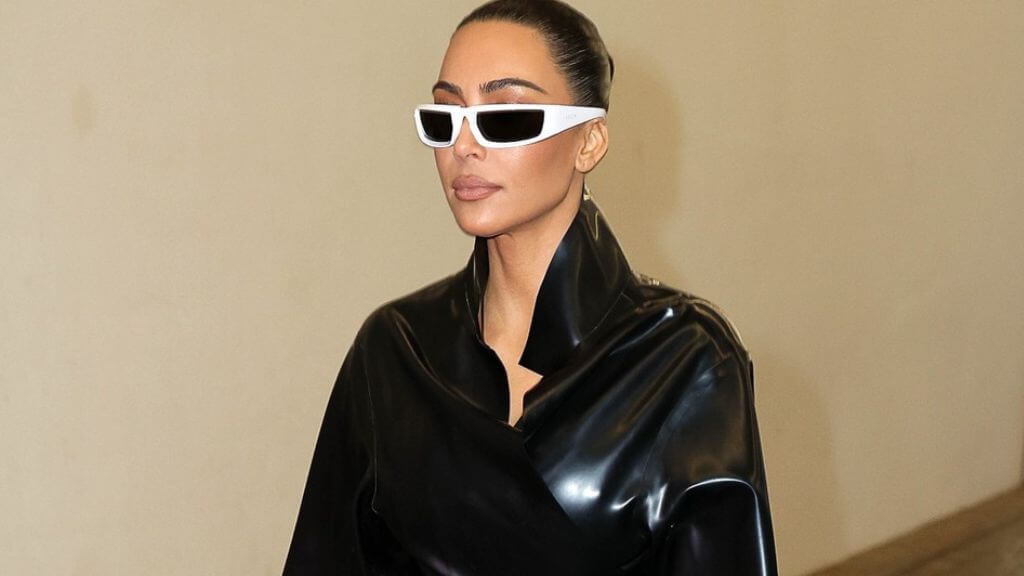 Also Read: There's Global Warming, Pandemic Raging Across the World, the Queen is Dead – And Then There's Kourtney Kardashian and Travis Barker: "I do love the name 'Kravis'"
Back in 2000, Kim Kardashian eloped with music producer Damon Thomas with the latter filing a divorce in 2003. The socialite then blamed him for their bad times.
As she was going through her divorce, she began dating rapper Ray J, with the duo better known for featuring in an s*x tape that was released in 2007. She went on to date Nick Lachey back in 2006 who was involved in a high-profile divorce from Jessica Simpson.
She tied the knot with NBA player Kris Humphries in 2011 after dating him for around a year however filed a divorce just after 72 days of marriage.
She then moved on and started dating Kanye West in 2012 with the couple got married in 2014. In early 2021, it was revealed that they are getting separated with the Kardashian filing the divorce. She also garnered headlines for dating Pete Davidson in Nov 2021 who called it quits in August of this month.
Did Travis Barker Really Cheat on Kourtney With Kim?
Though the SKIMS founder was then engaged in juggling with her relationships, has she dated her sister Kourtney Kardashian's husband, Travis Barker?
Barker's ex-wife has claimed in an interview with US Weekly stating that she caught her then-husband with Kim Kardashian, "I divorced my ex because I saw them — I caught them having an affair."
For the unversed, back in the 2000s, the SKIMS founder met the drummer when she was working as a stylist and assistant for the socialite Paris Hilton. The drummer had himself commented on his wife's sister back in 2020 in his 2015 memoir stating "she's f–king hot."
Back in an interview with the outlet, he stated, "How could you not stare at Kim? Mind you, I enjoyed hanging out with Paris, but I love curvy girls. Kim was eye candy. I was in no way disrespectful to Paris, but I couldn't keep my eyes off Kim."
Though the drummer claimed not to cross his line during his rocky relationship with his then-wife. The latter claimed that he was "100 percent" lying and shared that he indeed hooked up with Kim before the launch of her reality TV series.
Kourtney vs Kim- Kardashian Civil War?
Though the sisters are known to have quite a rocky relationship that has been featured in their reality TV series. This could be possible that their civil war might have something to do with Travis Barker. These two had engaged in a huge altercation and had often shown different opinions on something.
The Kardashians are streaming on Hulu and Disney+.
Source: YouTube