At the start of David Letterman's new interview with Will Smith for season four of his Netflix series 'My Next Guest Needs No Introduction,' there is a very essential disclaimer: "This episode was filmed prior to the 2022 Academy Awards." The episode, which is one of six from the Netflix series' fourth season, was shot in January, two months before the Academy Awards. Smith smacked presenter Chris Rock at the Academy Awards after the comedian compared Smith's wife, actress Jada Pinkett Smith's, close-cropped haircut to Demi Moore's in "G.I. Jane."
There will be no explicit questions or answers concerning Smith reportedly smacking comedian Chris Rock for making a joke about his wife, Jada Pinkett Smith, at the Oscars earlier this year, according to Netflix and Letterman. Smith has yet to speak publicly about the incident that has turned his life and career upside down, and numerous prospective projects have been put on hold for the time being.
"And I didn't do anything" – Will Smith
Letterman described having Smith on his old Late Show as witnessing a "locomotive" approach the studio, but Smith replied that "there's a person that you want to be and a person that you want to be regarded as. And then there's who you really are. I've always thought of myself as a coward," Smith remarked, echoing the first phrase of his self-titled memoir from last year.
The actor recalls seeing his father beat up his mother when he was nine years old. He said, "And I didn't do anything. And that just left a traumatic impression of myself as a coward." While Smith found humor, he realized that "negativity cannot exist inside of a human body when you're laughing," and he began to utilize comedy as a "defense mechanism." Ultimately Will Smith became a symbol of joy and fun.
Has Will Smith's image as "Joy and Fun" tarnished?
Smith's reputation as a "symbol of joy and fun" may have been irrevocably tarnished by his acts at the Oscars, but it's also notable that his actions were a direct attack on comedy, the genre he claims was his means of escaping an abusive environment. There are other instances later in the program that plays differently in a post-slap world. When Letterman makes a passing mention to Smith's mother, the actor jokes, "Don't say nothing about my mother, Dave," before acting as if he's prepared to attack the 75-year-old host right there on stage.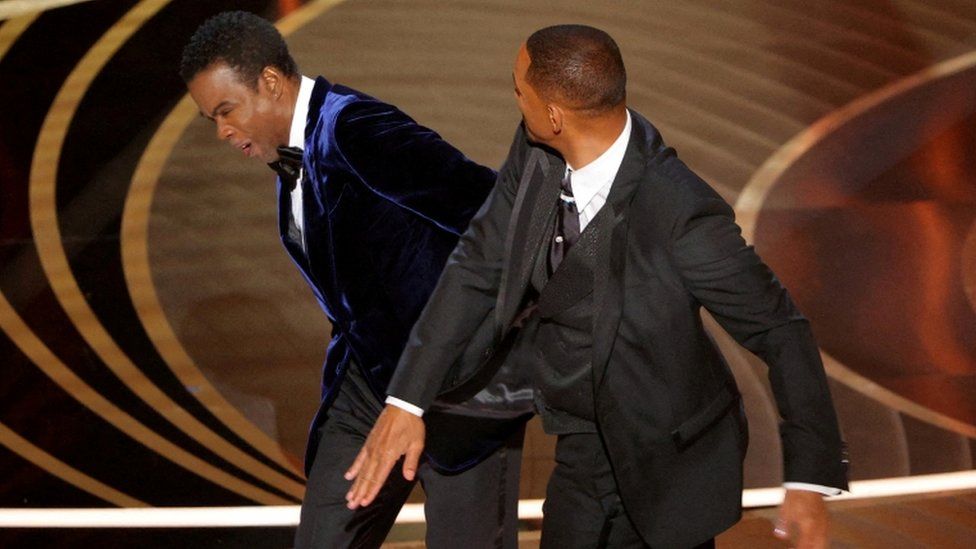 "Life is so exciting to me right now because I can reach people differently than I've ever been able to reach people, largely because of my pain," Smith says at the end of the conversation. "I'm really ready to dive into my art in a way that I think will be hopefully fulfilling for me and helpful for the human family." The only issue now is whether Hollywood will give him a second shot.