Trevor Noah, the host of The Daily Show, an American satirical is a known name in households. The award-winning comedian has, however, decided to leave the job of a host. The host will apparently be retiring on December 8 after completing its 8-year run.
Noah has been successfully running the show on Comedy Central and had amassed a massive following for the same. He's been hosting for 7 years now and is now taking time for himself.
How did Trevor Noah Break the news?
Trevor Noah took over the show In 2015 from John Stewart and has been successfully running the show for 7 years now. Noah broke the news out during an episode on 29th September which stunned everyone; including the Comedy Central and Paramount executives. He said he felt everyone had gone through a period of looking at their lives, thanks to the pandemic, himself included. The host also sat down with Jimmy Fallon and cleared things out on The Tonight Show.
The host also joked about how it's better to leave when he's enjoying what he's doing and not when people have had too much.
"Because imagine if it was the other way around. I go like, 'I'm leaving and people are like 'Yeah…'" he joked. "Leave while it's still good, leave when you still love it, leave when you still have the energy to enjoy it. I still have three months to have a ton of fun with everybody on the show, and I'm going
to do that." Noah has been looking forward to this break in order to do things he couldn't do as a host. He sees it as a door opening up to new possibilities and time for other passions.
Dating Rumors with Dua Lipa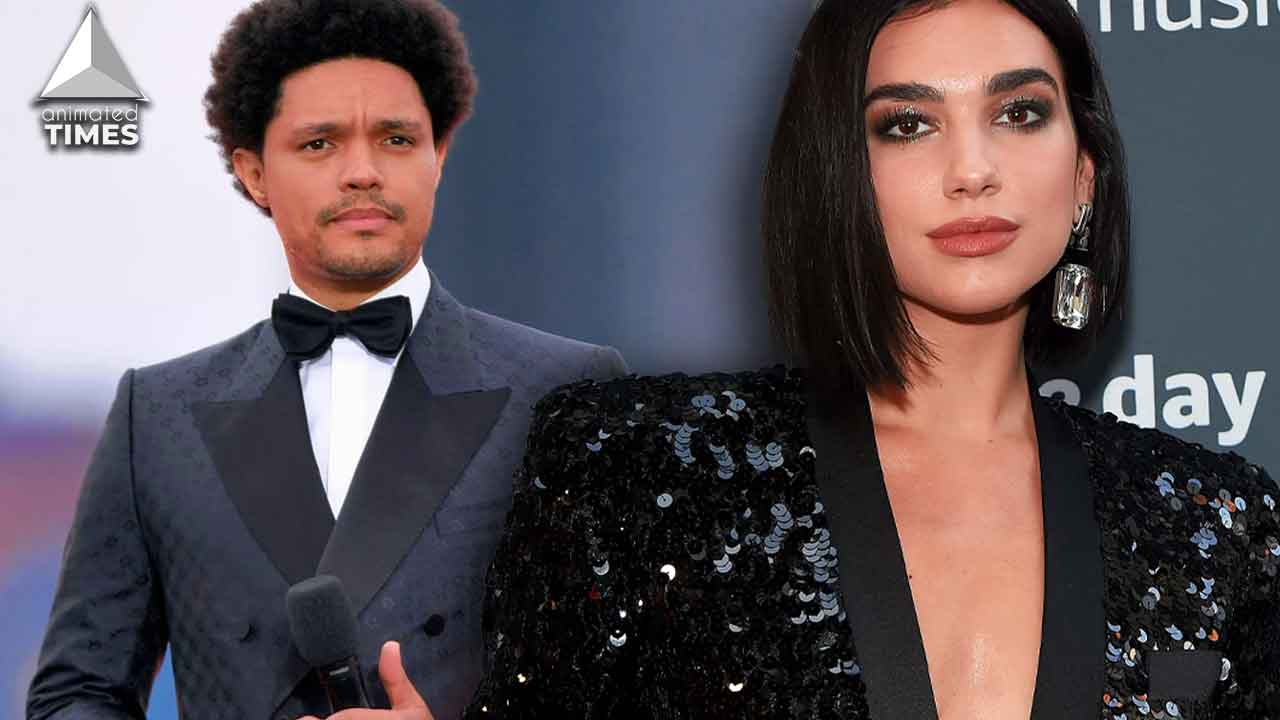 Recently, Trevor Noah and Dua Lipa have been in news together amidst dating rumors. The two were spotted looking cozy at a restaurant. A photo of them appearing to kiss didn't help matters further.
However, the One Kiss singer soon cleared up all the doubts and claimed she'd spent the year going solo. "For me, this is the first year I've not been in a relationship for a very long time, it's been really great to just be alone and only think about myself and kind of be quite selfish, which I've never really had the opportunity to do."
All of this was revealed in a podcast hosted by Charlie XCX, the episode came out 8 days later the photo began circulating on the internet.
read also: Dua Lipa squishes dating rumors
What's Next for Trevor Noah?
A strong question in the back of everyone's minds right now is, what's the host going to do now? Fallon asked him the same question and the comedian said,
"Everything. I'm going to get drumming lessons from Quest[love]. . . I'm so excited to do everything. I didn't get to travel as much, doing stand-up t the world — I'm excited to do that . . . Producing, working behind the camera, working on different ideas. Going back home spending more time with family in South Africa. Everything is what I'm going to be doing."
As for his immediate plans, the host plans to release a series of documentaries The Turning Point, highlighting all major topics in The USA right now. The first one of Noah's series, Shouting Down Midnight will be premiering on October 23. Soon followed by From Devil's Breath, produced by Leonardo DiCaprio on November 13, and Split Screen on November 20.
Source: The Wrap