Kim Kardashian has previously shocked the fans with her recent announcement of her breakup from comedian Pete Davidson and has given another dose of surprise with her new raunchy photo shoot in the gym. The American celebrity dated the comedian for nearly 9 months especially when they were planning for a future.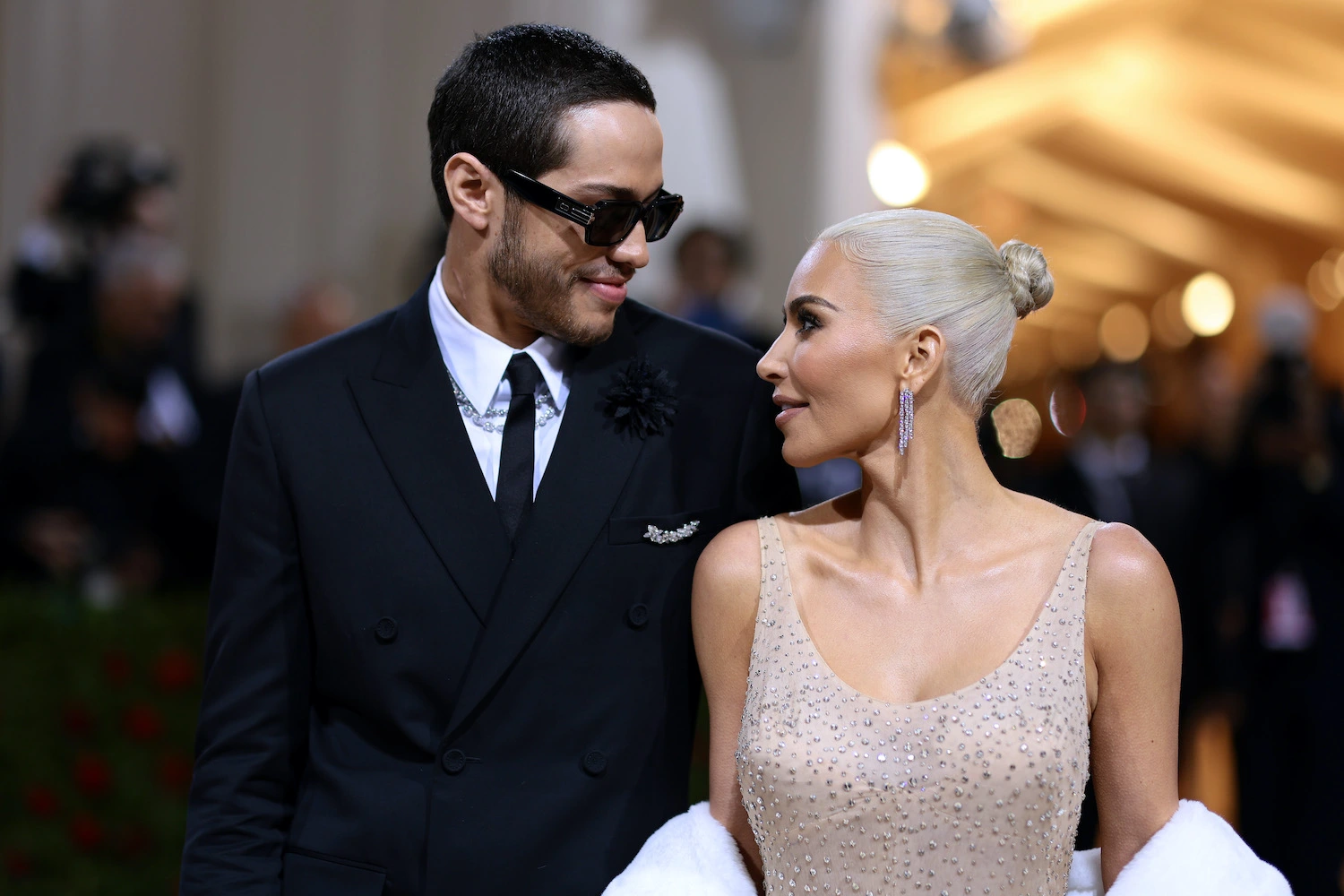 Also Read: Internet Trolls Kim Kardashian's Ex With Wildest Relationships Post Breakup – From the Queen of England to a Freaking Transformer
The ex-couple were enjoying their relationship however they have different schedules and responsibilities which were not aligned on a single path leading to the separation. They announced that their hectic schedules have "made it really difficult to maintain a relationship." 
Raunchy Photoshoot by Kim Kardashian
Also Read: Versace Model Spends $600K – 40 Surgeries Over 12 Years to Look Like Kim Kardashian, Now Paying $120K to Detransition After Fans Started Calling Her a 'Kardashian'
The 41-year-old media personality shared two posts consecutively with her 300+ million followers writing the video caption as "gym time" and the second post penned, "I do my own heavy lifting," with an emoticon. The new photoshoot shared on Sunday evening, was shot in a gym with the socialite wearing knee-high military boots with a nude-color bikini. 
Also Read: Kim Kardashian and Pete Davidson Still Have "A Lot of Love" for Each Other as the Couple Decide to Keep Their Friendship Alive After Breakup
Though many were flaunted by the celebrity's physique, many doubted whether this photoshoot is linked with her recent separation from Davidson who was previously in love with the singer however now they have an end to the relationship. Many netizens reported whether Kim K, did this photoshoot to let the comedian know that he had took a wrong decision by letting Kardashian go.
A Brief Note on Pete Davidson and Kim Kardashian's Relationship
You May Also Like: Fans Call Kim Kardashian a 'Narcissistic Sociopath' in Kylie Jenner Birthday Bash Pics, Ask Her To Step Out of the Spotlight for Once
The 41-year-old celebrity met the comedian on Saturday Night Live where the duo, was loved by fans, who even shared a kiss. The ex-couple was then spotted at many events who accepted their feelings with the billionaire introducing her boyfriend to her four kids whom she shared with rapper Kanye West: North, Psalm, Chicago, and Saint.
Though their sudden breakup was surprising for fans as they had 'tons of chemistry,' as per the source shared to Entertainment Tonight, who still "adores Pete and will always be friends with him." Another source shared the ex-couple had lost their relationship's spark which is also one of the factors of their breakup.
Source: Instagram