The American actress, singer, dancer, and producer, Jennifer Lopez, also known as J-Lo, is a global icon. Her career took off in the early 1990s when she started as a dancer on the TV show In Living Color. Subsequently, she secured a significant role in the film Selena, where she played the leading character of the late Tejano singer Selena Quintanilla. This opportunity proved to be a turning point in her career and helped establish her as a rising star in Hollywood.
Read more: "You Better F—King Not Leave": Jennifer Lopez Warned Ben Affleck When Batman Star Tried To Leave Her With Trevor Noah At The Grammys
Over the years, she has continued to build her career with a series of successful movies, hit songs, and high-profile appearances, and has won numerous awards for her work, including a Golden Globe nomination for her role in the film Hustlers. With her stunning looks, incredible talent, and passionate spirit, she has become a beloved figure in the entertainment industry and beyond.
Connection Between Ben Affleck And Jennifer Lopez
Their romantic involvement being one of Hollywood's most-discussed subjects, both initially crossed paths while filming Gigli in 2003, instantly generating attention from the press. The couple's engagement that November created global headlines and earned them the moniker Bennifer from their supporters and the media.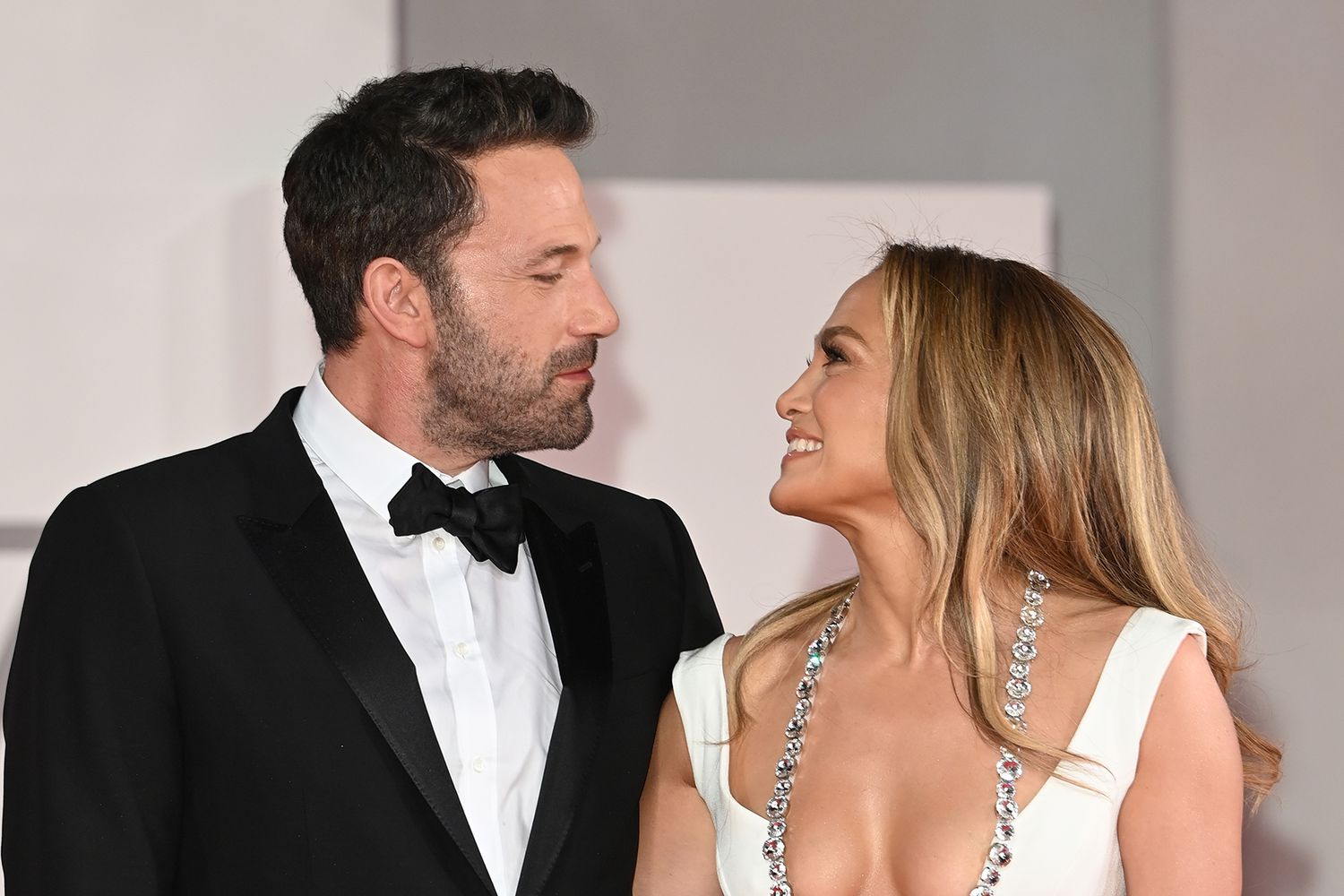 Read more: "I'll Regret It For The Rest Of My Life": Ben Affleck Wants To Stay Close To Jennifer Garner And His Kids, Says 'Busy' Jennifer Lopez "Doesn't Have A Lot Of Downtimes"
Because of too much publicity surrounding this love affair, their relationship ultimately ended in 2004, and the two subsequently tied the knot with other partners. Jennifer Garner became Affleck's spouse, while Marc Anthony became Lopez's partner in matrimony. Throughout time, rumors circulated of a reignited spark between Affleck and Lopez, until the couple finally confirmed their reunion in 2021.
In a surprise turn of events, 53 years old Jennifer Lopez and Affleck exchanged vows in a midnight wedding ceremony in Las Vegas on July 16. The vocalist verified the news in her newsletter. She had earlier told PEOPLE what makes their connection different now compared to 18 years ago. She said,
"We're older now, we're smarter, we have more experience, we're at different places in our lives, we have kids now, and we have to be very conscious of those things."

"It's a beautiful outcome that this has happened in this way at this time in our lives where we can appreciate and celebrate each other and respect each other. We always did, but we have even more of an appreciation because we know that life can take you in different directions."
Regardless of what happens, it is clear that both connections have endured over the years and continue to captivate the public's attention.
Bennifer's Marital Life Rules: Dos and Don'ts
After getting married on July 16, both transitioned into married life. As they enter this new chapter in their relationship, the couple has established some rules. It's worth noting, however, that some of these rules may not be entirely new, as Lopez has reportedly implemented them for all the men in her life.
Read more: Jennifer Lopez Sets Eyes On Conquering Hollywood After Fading Music Career As Ben Affleck Asks Matt Damon To Make 'Nagging' Wife Happy
Given the cheating rumors and other allegations that have surrounded her past relationships, it's understandable that she would want to establish rules to ensure that she is not taken advantage of or hurt again. Sources indicate that her new husband is also expected to abide by those same rules.
She supposedly wants him to be in his best physical form. The source said,
"When they first started dating, Ben was up at 5 a.m., hitting the gym with J.Lo,"

"He was a lot more conscious about looking like a guy who was worthy of dating Hollywood's biggest glamour gal." "J.Lo has told him this is unacceptable. She expects him to pick up the slack and wants him working out every day and eating right, no excuses."
She herself abstains from drinks, telling US Weekly, via Cheat Sheet, "I don't drink or smoke or have caffeine. That really wrecks your skin as you get older."
Affleck, who rekindled his relationship with Lopez in 2021, is also now sober after suffering from alcoholism. While on The Howard Stern show, he opened up about going to rehab, getting sober, and reflected on his drinking problem while being married to Jennifer Garner.
He said, "The cure for addiction is suffering, you suffer enough, that something inside you goes, 'I'm done,"
"I'm lucky because I hit that point before I lost the things that were most important. Not my career or money — it was my relationship with my kids, and when I felt as if it impacted them, I recognized it."
And Lopez reportedly set a maximum limit of three drinks per day.
Source: The things