Tom Brady has been in the headlines for a while because of his professional career and personal issues that involved his now ex-wife Gisele Bündchen. The NFL player after his divorce is now focusing on his team and wants to dedicate himself to his game wholly. His new statement proves that he is avid about his game and chose it over his family that reportedly being the reason behind his divorce.
Also Read: Supermodel Gisele Bündchen Devastated, Looks Unrecognizable After Tom Brady Divorce, Reportedly 'Overweight' With 'Careless Hair' as She Buys $11.5M Mansion Near Ex Husband's House
The 45-year-old NFL personality after settling down his personal issues has finally returned to his game with complete concentration which was somewhat lacking in his previous appearances on the field.
Tom Brady Has Zero Regrets Over His Decision to Un-Retire from The Field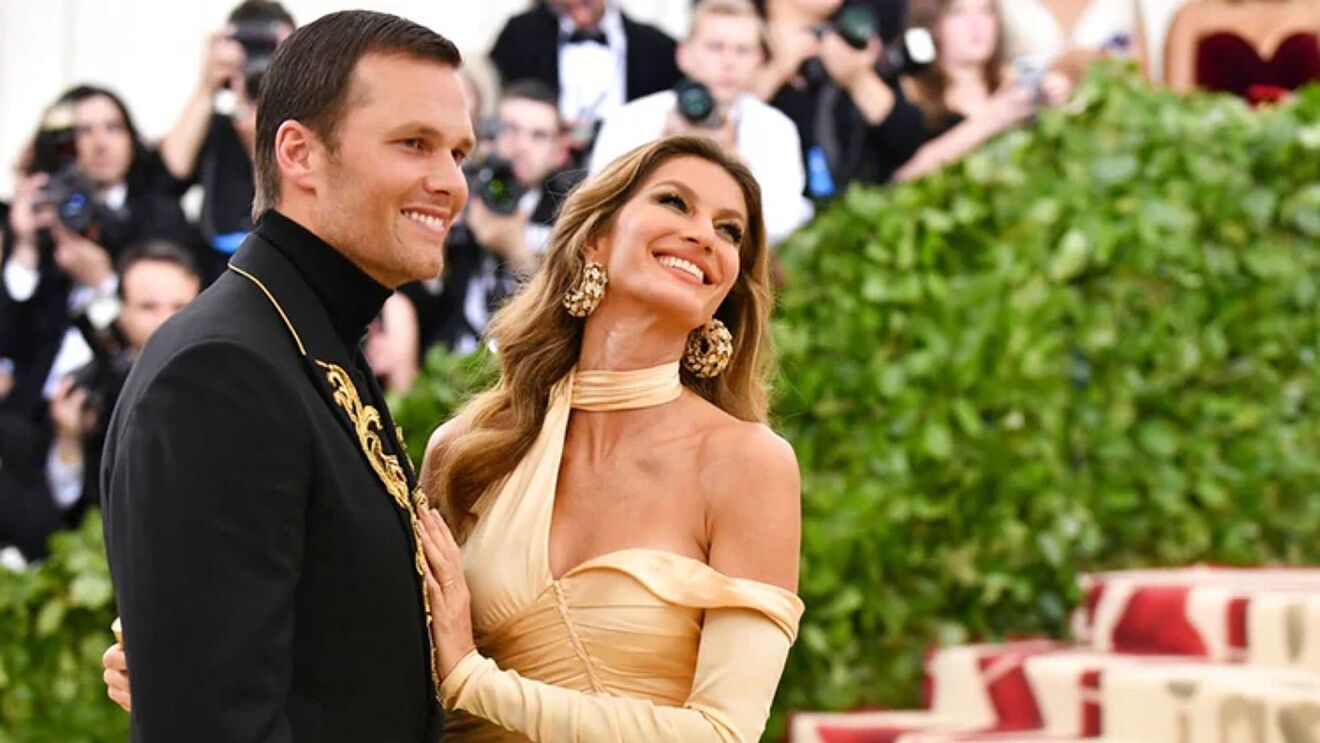 Also Read: Gisele Bündchen Throws Shade at Tom Brady With Her $11.5M Mansion as Brazilian Goddess Flaunts Her $400M Assets
The former couple, Tom Brady and Gisele Bündchen have been in the relationship since 2006 however their divorce ended their long-term marriage. As per many reports, their disputes started when the former decided to come out of his retirement.
For the unversed, the Tampa Bay Buccaneers quarterback had announced his retirement earlier this year to reportedly focus on his family. It's not a secret that the NFL player was much occupied with his games which as result gave him less time to spend with his family.
This was one of the reasons behind his retirement decision that received a green light from his then-wife however things started to get out of hand when he announced to un-retire within a few weeks after his previous announcement. That turned his personal life into a mess with the then-couple getting into big fights.
Even though he had divorced his wife with his retirement plan being one of the major things that initiated his divorce, he had "zero" regrets over the same.
During his press conference in Munich on Friday, he shared,
"I returned because I felt like I wanted to compete and I spoke to the team about it and they were excited to have me back. I don't really regret those types of things — I think when I commit to it, I mean it and I do my best and try to give everything I can to this particular opportunity."
Not just his retirement era, he also opened up about his team and gave his thoughts about the upcoming game.
Tom Brady Gives a Heads-Up About The Upcoming Match
Also Read: NFL Star Tom Brady Wants To Do Some Self-deprecating Humor in SNL Return, Hints Gisele Bundchen Divorce Has Given Him a Really Good Skit Idea
The father of three led his team to win against the Los Angeles Rams last week. They are currently 4-5 and are set to play against the Seattle Seahawks in Munich on Sunday.
Regarding his upcoming game, he stated, "I think the frustrating part is we just haven't played to the way we're capable of playing — that's for a number of different reasons."
"This is a very important game for us — we have a bye week after this. It gives you a chance to kind of evaluate where you're at and I'd much rather evaluate being 5-5 than being 4-6. We've got to just win this game and it'll take care of that," Brady shared.
With things taking place, Brady's team would have to put more effort to settle their scores. His team's improvement came just after Brady's divorce from the Brazilian supermodel was finalized last month in Florida.
Source: ESPN