Kanye West may still be working through his divorce from Kim Kardashian, but he was already sucked into a new whirlwind romance at the start of 2022. Julia Fox, an actor, revealed details of her relationship with West in a blog post. Fox and West had a brief but well-publicized romance in January and February of this year. According to People, Fox once remarked on her relationship with West. West has always been in the news not only for his songs but also for the controversies over his bizarre comments on slavery. Ye has never learned from his mistakes, he always says something controversial either on Instagram or Twitter.
Read More: "I'll never speak Ill of my brothers": Jamie Foxx Says He Won't Talk About Kanye West, Believes Celebrities Aren't Funny Like They Used To Be Before
Julia 

Fox 

took 

to 

TikTok 

to 

defend 

herself 
The model actress provided her 1.3 million fans with an intimate look at her connection with the Donda rapper in her most recent TikTok. The Uncut Gems actress now asserts her brief relationship with the musician. It was an effort to divert him from his obsession with his ex, Kim Kardashian. But throughout their relationship, West frequently attacked Kim Kardashian and her ex-boyfriend Pete Davidson on social media. He had also earlier claimed that she was trying to keep him away from his kids and that he does not get to be a part of their lives.
Since their breakup, Julia Fox has used her TikTok platform to speak out on feminism-related issues including aging and the patriarchal gaze. The actor, however, recently became the subject of a discussion the reason was whether or not she ought to be held responsible for dating West while he was interested in another woman. One supporter commented on one of Fox's videos on the subject, "I just wish you weren't dating a very violent misogynist and antisemite."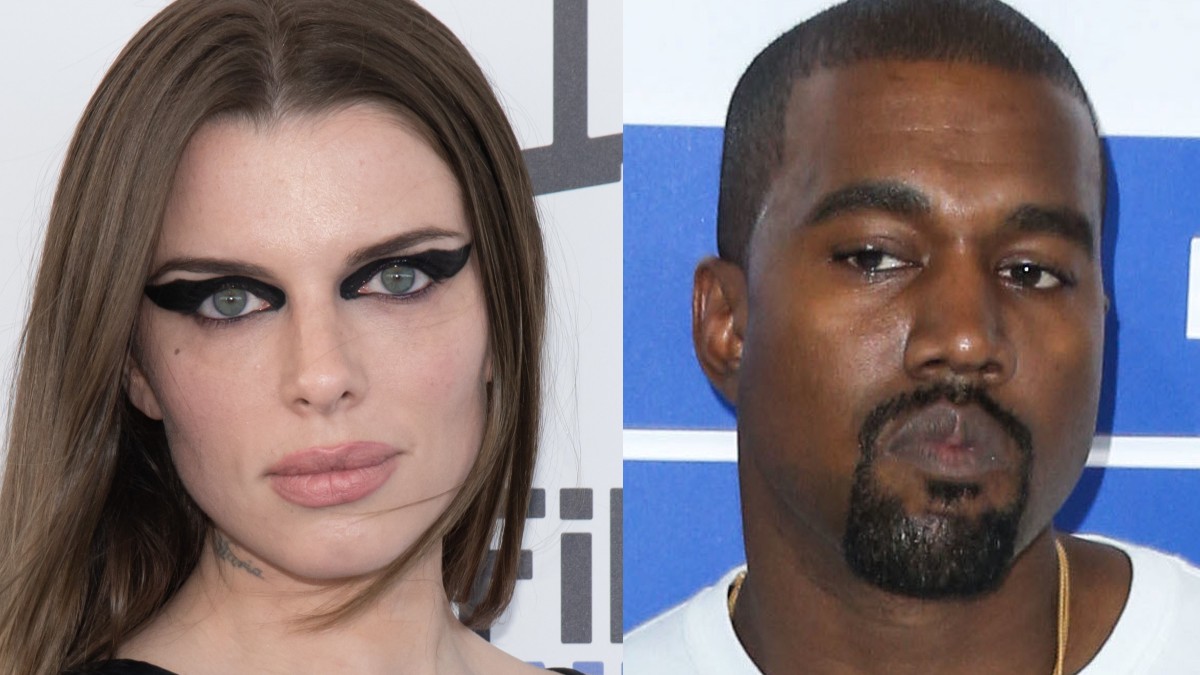 Read More: 'Kanye….Shut your f**king mouth, go sit down somewhere': Jenifer Lewis aka "Mother of Black Hollywood" is Sick of Kanye West's Temper Tantrums, Orders Him To Get it Together as Kids 'Look up to his a**
Fox retaliated by claiming that she was seeing the rapper in order to "distract" him from Kardashian. Despite the fact that she also said that he was acting "normal" when they first met. She claimed in the video, "The only thing he had done was change the name in the song and said like." She also added, "Come back to me, Kimberly," 
The actress also shared and distance where Ye had yelled at her for not texting him back, calling it "bad etiquette". She shared,
"He was texting me. I wasn't really answering."

"I was like, 'I don't really want to hook up with a celebrity again.' Like, nothing ever comes of it. … They're kinda boring, like, they're not what you think they're going to be like."

"I had already been like, 'Dude, I'm not gonna stick around for this s–t.'"
Fox 
further 
asserts 
that 
she 
broke 
up 
with 
West 
"the 
instant 
he 
started 
tweeting" 
about 
his 
ex 
after 
realizing 
she 
couldn't 
convince 
him. 
She 
replied, 
"I 
wanted 
to 
help
him. S

he also added

 "I sounded almost as dumb as you guys, saying that I should've done something to stop him from saying—like, what?

But anyway, I was delusional."
Kanye West Lost Billions in his recent controversy
West claimed to have lost $2 billion in a single day. Due to an ongoing controversy around the rapper-turned-anti-Semitic entrepreneur's statements, he remarked that the CEO of Endeavor Content, Ari Emanuel, is mentioned in the piece as one of the businessmen who openly pushed firms to quit working with West.
West was removed from the Sketchers headquarters in Los Angeles, where he had sought to talk with staff members. While Adidas most recently severed its ties to him. Balenciaga and CAA are two further organizations that have intervened, while MRC Entertainment too has parted ways with Ye. Together with Emanuel, Bob Gersh and Jeremy Zimmer of UTA denounced West's remarks.
"Ari Emanuel, I lost 2 billion dollars in one day and I'm still alive, This is love speech. I still love you. God still loves you. The money is not who I am. The people is who I am." West stated.
Since his "Death Con 3" tweet and charges of alleged maltreatment by Jews, West has been in the public eye. Donde Academy, a private Christian school he started in the Los Angeles region, has apparently closed for the academic year. According to Forbes, that listed West was one of the first hip-hop business tycoons to make the list. West is no longer one of the world's billionaires as a result of Adidas' decision.
Read More: 'I was bad': Shaq Ends Kanye West Rivalry By Proving He's a Better Husband – Admits He's the Reason Marriage With Ex-Wife Shaunie Henderson Didn't Work Out
Source: Geo News