This Buccaneers quarterback tries to put some humor into the situation he finds himself in currently. As speculation continues to rage among the media regarding the impending divorce between Tampa Bay Buccaneers quarterback Tom Brady and Brazilian top model Gisele Bündchen, the seven-time Super Bowl winner tries to return to football.
The couple has retained divorce lawyers following what many have called a "crisis" over Brady's decision to "un-retire" from the NFL following a fight with her. The best way to put Brady's thoughts back on soccer at this level is to snicker at himself.
Brady and Bündchen married in 2009 and have two children together: Benjamin, 12, and Vivian, 9. Additionally, the NFL player shares 15-year-old John Edward with his ex-girlfriend Bridget Moynahan.
Also Read: "You learn to grow up and you learn to deal with life": Tom Brady Reveals He's Going Through a Lot Amidst Gisele Bündchen Divorce Filing, Claims He's Immune to a Lot of Things That Can Break Other People
Tom Brady 'Receives' Referee Favoritism, Rumors Say
Following the Buccaneers' win over the Atlanta Falcons last Sunday, there's been a lot of talk about Tom Brady and his wife, Gisele Bündchen hiring lawyers to start divorce proceedings.
There has been much discussion about the perceived favoritism Brady receives from the referees, who threw a flag for roughing the passer despite a seemingly clean sack by Grady Jarrett in the Week 5 NFL game.
"I don't throw flags," Brady said after the game, grabbing the attention of every sports media outlet in America.
As a result of that game, there has been a lot of speculation going around that Brady is receiving preferential treatment from referees.
Also Read: "Dude took you in and you clown him?": Tom Brady Gets Trolled By Former Teammate And Abuser Antonio Brown Amidst Brutal Divorce Proceedings With Gisele Bündchen, Called A Ungrateful Sh-t By Netizens
A Humorous Statement By Tom Brady
Tom Brady lashed out at the tablet during the Week 5 NFL game; he threw and smashed it. TB12 uses the phrase where he disclaims responsibility for judging the help he receives on the gridiron to gain inertia.
In light of the circumstances, Brady took advantage of the opportunity to use the phrase and make it even more iconic and hilarious:
"Like I said, I don't throw the flags, I just throw tablets," Brady said during a SiriusXM radio interview.
As a former New England Patriots quarterback, he has clearly stated that he has angrily thrown and destroyed tablets where he reviews his mistakes when on the bench in games against the New Orleans Saints in the past season and this season due to frustration.
Dealing with Divorce Situation: Tom Brady's Coping Mechanism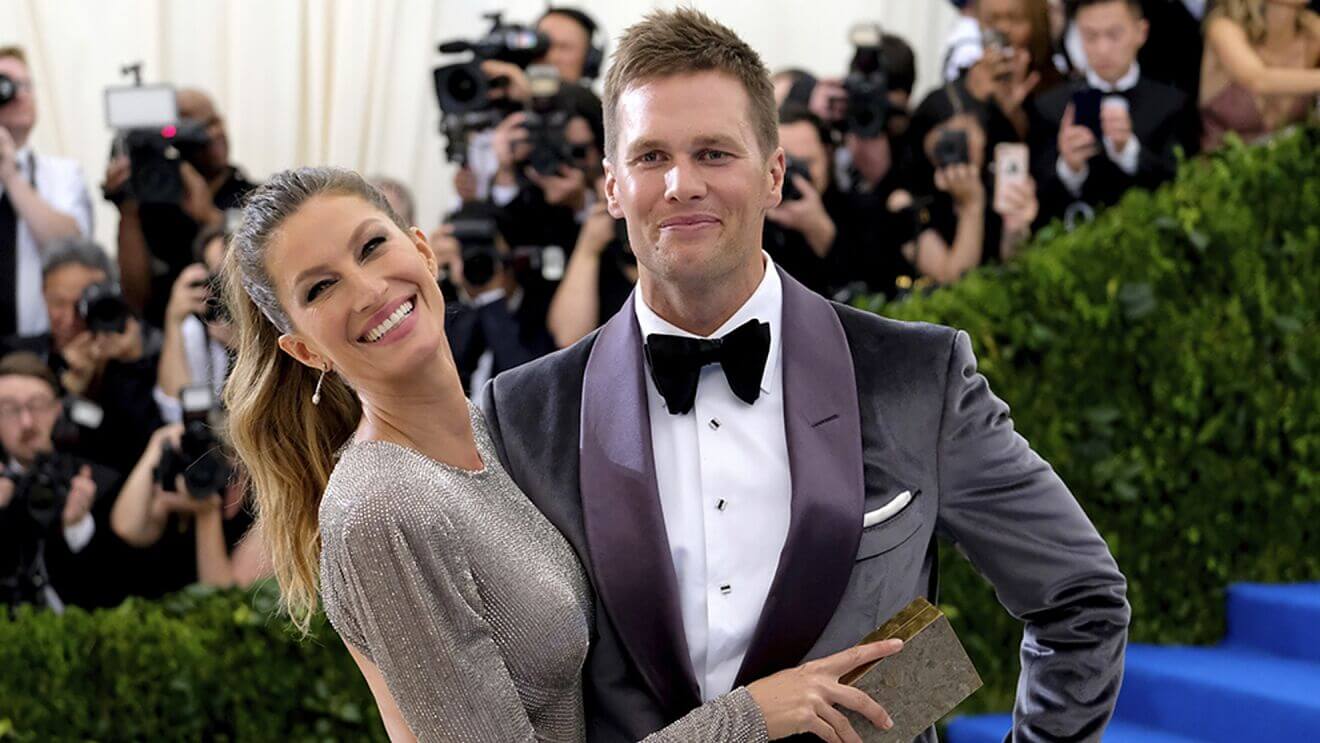 Sources reported earlier that his wife's decision hurt Brady. Although Brady received news of his divorce, he was hopeful for reconciliation. Regarding mental health, Brady shared that he often held himself to a "certain standard that we're almost inhuman," and added that he was "immune" to many problems in life that some people cannot struggle to deal with.
A legendary NFL player Brady reveals his 'coping mechanism' which is helping him to deal with the ongoing divorce situation with Gisele Bündchen.. Brady is undoubtedly grateful that he has to talk about referees, even tablets, before he talks about Gisele Bündchen these days.
Also Read: "Tom was hopeful they would do it again this time": Tom Brady Reportedly Split From Gisele Bündchen Multiple Times in the Past Due to Big Fights, Left Distressed When Brazilian Super Model Didn't Reconcile This Time
Source: Marca