According to reports, Shakira and Gerard Piqué have yet to agree on who would have custody of their kids. Pictures that have lately surfaced show the ex-couple fighting irately in front of their kids. Gerard Piqué and Shakira broke up in June 2022 when the Colombian singer discovered the footballer was having an affair. Since then, they have had back-and-forth discussions over who would have custody of their children, but as of now, no agreement has been reached.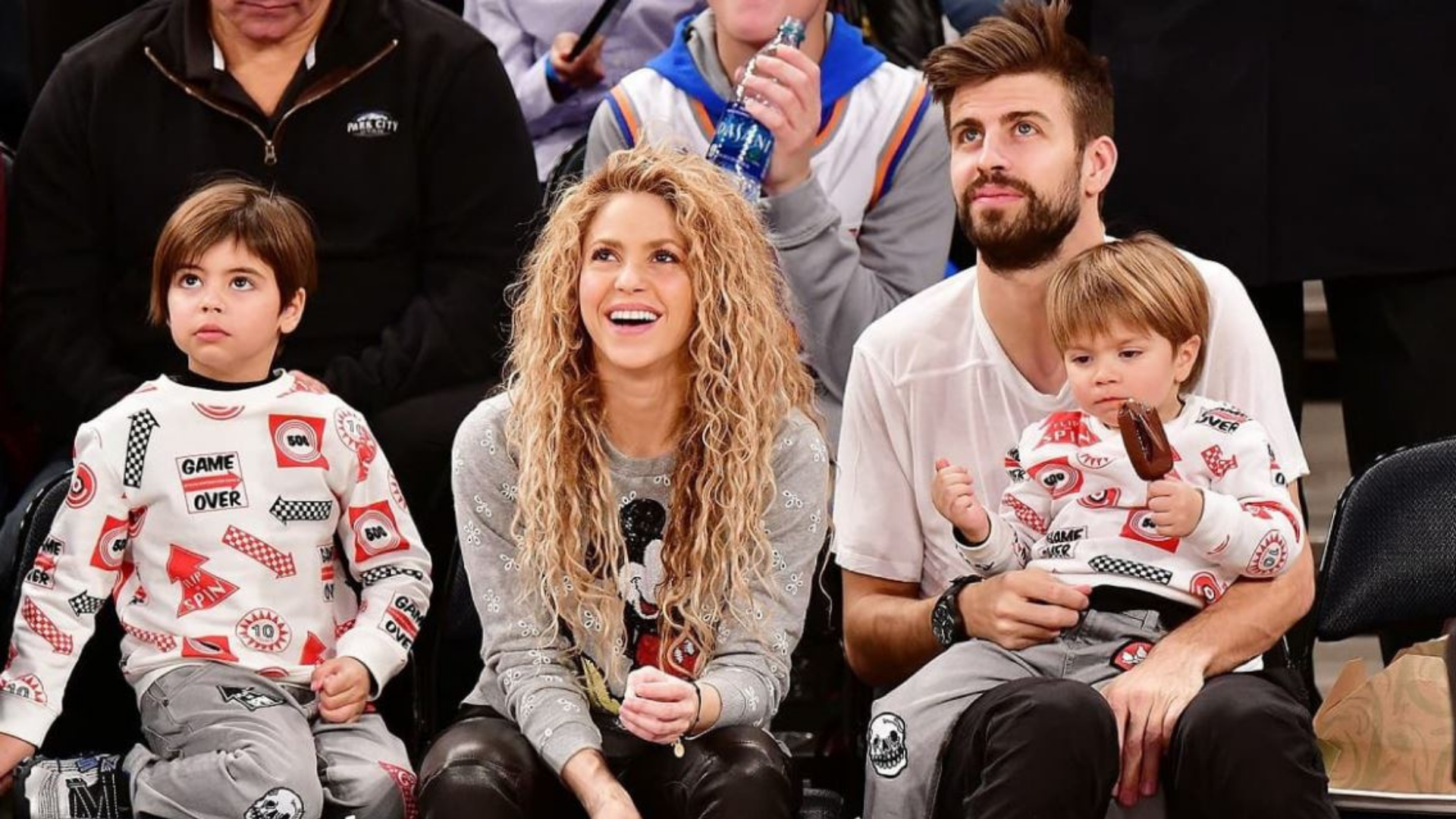 When it comes to being a parent, however, things are a lot more calm and wholesome. Shakily loves to bond with her kids whenever the opportunity presents itself. She recently spoke about how she attended a Taekwondo event as her kids were participants. Even though Shakira is going through legal troubles and emotional stress, her talent for being a singer and a mother has not gone anywhere.
Shakira and her children
To the rest of us, Shakira is a global singing sensation. However, to Milan and Sasha, the lovely sons she shares with her ex-partner, Gerard Piqué, she is a mom. When her boys were younger, the Colombian-born musician was quite protective of them. But as they continue to grow, Shakira has been pleased with the little men they're turning into. She can't help but share her enthusiasm for all the cute moments of athletic joy her children are a part of.
The singer was recently spotted with her kids on a leisure walk while wearing casual sporting clothing. While the singer was bonding with her children, her ex was spotted being intimate with his new girlfriend.
Also Read: While Spain Declares War On Shakira Over $24M Tax Fraud Case, She's Busy Minting More Money, Making New Music Video With $15M Worth Rapper Ozuna
The singer is still in the process of separating from Gerard Pique
Prior to the 2010 FIFA World Cup, the pair first connected while filming Shakira's music video for Waka Waka. It should be mentioned that Gerard Piqué was crucial in helping Spain win the trophy. However, the more than ten-year romance ended, and there are various theories as to why.
Shakira and Gerard Piqué made their split from one another public in a statement released in June of this year. The relationship ended because of adultery. The couple allegedly broke up because Gerard Piqué had been unfaithful to the singer. The former lovers are currently attempting to get over their legal struggles. Shakira wants custody of her children, however, the case of tax fraud has made the case lean towards the footballer for now.
Also Read: New Photos Reveal Shakira, Pique Locked in Vicious Fight in Front of Their Children, Fans Convinced This is Where Pique Knew He F*cked Up
Shakira is an annoyingly wholesome mother to her kids
While attending The Tonight Show With Jimmy Fallon, the singer revealed how she is an extremely supportive mother. She talked about how she is very vocal when it comes to cheering for her kids.
"The both of them actually practice Taekwondo and whenever they participate in the tournament. I scream like a crazy woman and the dojo master, last time, he gave me two warnings. He almost kicked me out cause I was like "Kick him in the head! Kick him in the head!""
Women being excited about something has often been quoted as "too much" and "overacting". People try to "cool them down" in their words which in turn has forced many to blame themselves for their enthusiasm.
Also Read: 'Shakira's Grammy Awards…He hasn't given them back': Pique and New Girlfriend Clara Chia Marti Allegedly Hellbent on Stopping Shakira From Getting Her Grammys Back
Women still can't have it all and it's time that we stop fooling ourselves. A woman who is trying to be a mother and a successful singer like Shakira are often under a lot of scrutiny for just being themselves. Like any other lady, Shakira was excited and screamed to cheer her little ones which is natural for any mother.
Shakira who has two sons says that it's not easy to be a mother. She has also expressed her concern if she is doing the right thing. "I just want to improve in the job, the hardest job on earth." stated the singer when talking about motherhood. Shakira is a very present mother and she proudly owns that title.
Source: YouTube