Being a celebrity does have a lot of perks, but the stardom and the fame come with their own drawbacks as well. And all this becomes even harder to deal with when one gets engaged in show business at a very young age. Justin Bieber who started his musical career at 15, became a superstar and one of the best-selling music artists at a young age. He has been in the limelight since he was a teenager and fans have been curious to know more about their favorite artist.
However, sometimes it all becomes too much. And a new compilation video of the 29-year-old singer's interviews features some clips that don't seem like a pleasing experience for a child star.
Read More: "Is that your girlfriend?": Ellen DeGeneres Humiliated Justin Bieber By Calling Him Out for Bringing "N*ked Friend" To Bora Bora Bungalow, Letting Media Take Pictures Of the Two in the Act
Justin Bieber Being Asked Inappropriate Questions
Amidst the whole drama between Justin Bieber's ex and his wife, the singer was also dragged into the whole conversation amid his 29th birthday party. However, recently a new video compilation has led people to talk about the things the Canadian singer went through when he was just starting his career.
And some of these clips feature him in really uncomfortable situations. One of the short clips features a radio host asking him if he can give her "the s*x talk." Bieber, who was just 15 years old, admits immediately that he found the question very weird and was uncomfortable being asked questions like that.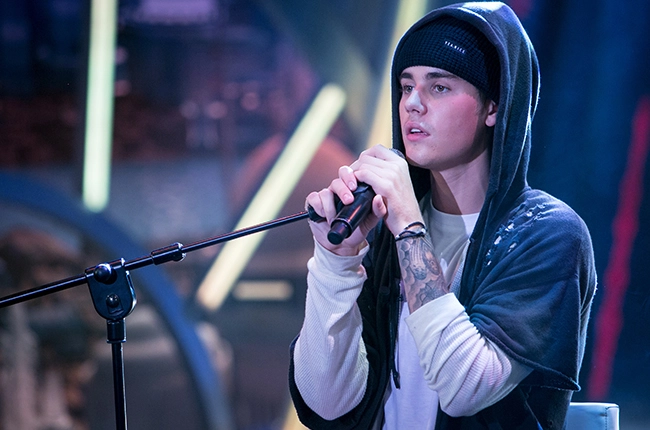 "I feel uncomfortable right now. Why do you want to know the s*x talk from a 15-year-old boy? That's pretty weird."
Another short clip in the compilation shows him being asked if he likes French girls. When he answers the question by saying that he does, he is once again bombed with inappropriate questions. Justin Bieber later describes the questions as weird for a 15-year-old and he felt really uncomfortable as it all happened in front of his mother.
Read More: Insulting Selena Gomez Ends Up Costing Hailey Bieber a Fortune as She Loses Record 800K Followers. Total Follower Count Reduces Below 50 Million
Justin Bieber Harassed By Several Celebrities
All the weird and uncomfortable things were not limited to talk shows or radio shows only. The viral video also features some of the uncomfortable interactions between Justin Bieber and other celebrities. The video starts with a clip from the 2012 AMAs, that features actress Jenny McCarthy, who was 40 at the time, forcefully kissing 18-year-old Justin Bieber.
Not just McCarthy, Katie Perry can also be seen grabbing his butt, when he met her backstage during a London concert in 2012. It also shows the awkward interaction between the singer and James Corden at the 2011 BRIT Awards. The comedian smells him before telling him that he smells very good. Bieber, who is visibly uncomfortable, tries to avoid the question before Corden starts talking about his eyes.
Read More: "After getting off stage, the exhausted overtook me": Justin Beiber Concerned For His Health, Ignores Potential $55 Million Revenue by Canceling 'Justice' World Tour
Source: Twitter