Self-proclaimed trillionaire turned internet sensation Andrew Tate talked about Academy Award Winner actor Robin Williams. Amidst the list of his recent misogynistic remarks, Andrew Tate's views on the issue of mental health have been widely evident. The online personality has been climbing a ladder to fame that's built more or less out of misogyny and deteriorating remarks that have made news all over the internet. 
Read More, "Is Kylie Jenner The Dude"- Internet Sensation Andrew Tate Makes a Shocking Statement about Kylie Jenner, Says He Doesn't Know the Billionaire Supermodel 
Andrew Tate labeled Depression as an "excuse"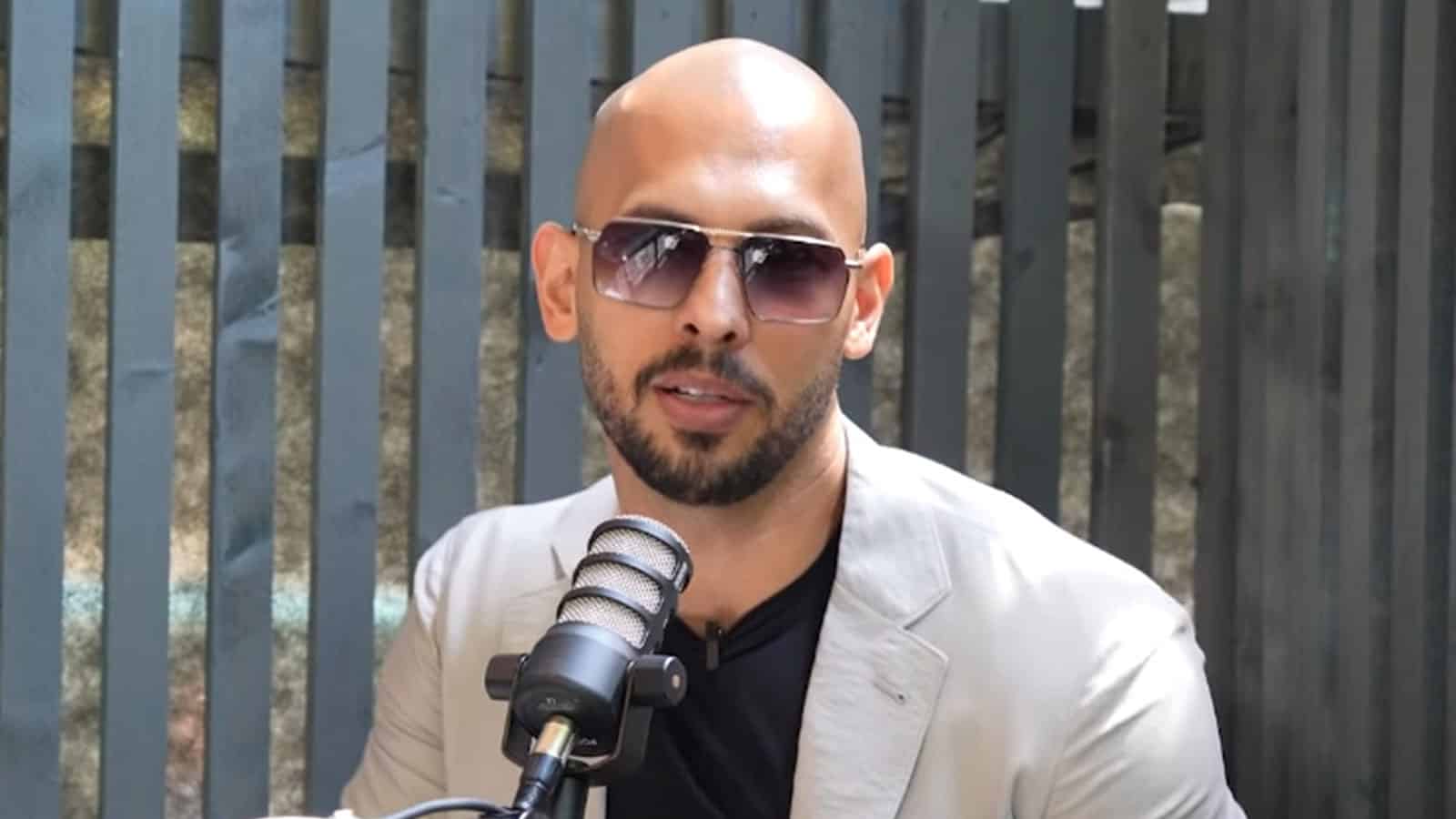 Andrew Tate explained why depression is not real and talked about Robin Williams's suicide. During a talk show with John Sonmez on his channel Bulldog Mindset, Andrew Tate talked about depression. He said, depression is a ready-made excuse for all of life's failures. 
"It is something that allows them to feign individuality it's something that allows them to it's an excuse it's a ready-made excuse for all of life's failures".
Also read, 'Will's A B*tch….I'd Rip Jada Up': Controversial Figure Andrew Tate Breaks The Internet By Calling Will Smith A 'Stupid' Man Who Let Jada Control Him, Made Everything About Her
Andrew Tate's additional opinions about the death of Robin Williams
While adding about depression, Andrew Tate revealed his side on people losing lives due to depression and said, "I don't believe it. I believe if you really feel terrible and somewhere to come along give you 10 million dollars you probably feel a bit better". He later added about Robin Williams's death and said, 
"They say well what about Robin Williams, he was famous he killed himself blah blah blah. I say yeah and I'll tell you why he killed himself because of people like you who are telling him depression is real. Not people like me, right?"
Read More, Times Robin Williams Proved He's The Most Hilarious Person On Earth
Andrew Tate also commented on Robin Williams's therapy session and said, the therapist should have advised Robin Williams, "you're famous you can f**k any woman". 
"When Robin Williams Williams was in therapy for 10 years if he would have walked into his first therapy session and his therapist said look Robin you're a millionaire you're famous you can f**k any woman alive."
Andrew Tate claimed the reason for Robin Williams's death was mind-altering drugs antidepressants
The internet sensation said "mind-altering drugs antidepressants f**k with his brain chemistry" which caused Robin Williams's death. He later suggested the way how he would have been alive.
"I'd say look Robin you've got a fantastic life you coming here is insulting to people with real issues grow up and get the f**k them out of my office. I guarantee he'd still be alive but instead, they start giving him mind-altering drugs antidepressants they f**k with his brain chemistry they tell him to sit down."
Checkout, 12 Super Surprising Robin Williams Facts To Make You Miss Him Even More
Andrew Tate has been passing his remarks on various celebrities and the legend Robin Williams adds on to the list. Since there is no sign of Andrew Tate giving positive valuable remarks, one can always wonder which celeb could be his next target. 
Source: Bulldog Mindset