Among Meryl Streep's many accolades are the 21 Oscar nominations, the three Oscar wins, her tireless advocacy of women's rights, and her faultless taste in eyeglasses, not to mention how she has made her life so full and warm over the years. She may be entitled to higher pay after numerous awards and blockbusters.
It is no secret that the film The Devil Wears Prada has made the actress into a Hollywood icon. In 2006, the smash hit suffered a series of problems on the way to the screen and almost lost all three of its leading stars, Meryl Streep, Anne Hathaway, and Emily Blunt. After reading the script, the Oscar winner Meryl Streep knew the film would be huge, but something slightly disrespectful issue almost made her leave the iconic movie.
Also Read: "I almost killed Tom Cruise": Hollywood's Daredevil Tom Cruise Was Scared For His Life While Shooting an Action Scene With Emily Blunt
Why Meryl Streep Nearly Left The Devil Wears Prada Movie?
As soon as Meryl Streep, 73, agreed to star in The Devil Wears Prada, she invited director David Frankel, producer Wendy Finerman, and screenwriter Aline Brosh McKenna to her apartment to discuss the script, which was adapted from Lauren Weisberger's bestselling novel.
It was a good script, and she was very excited about the possibility of playing that role, but the offer from Fox didn't match her actual value to the project, and she found that somewhat disrespectful. As the actress revealed in an exclusive interview with Variety, she nearly declined the film's offer because of the pay.
Streep said,
"The offer was to my mind slightly, if not insulting, not perhaps reflective of my actual value to the project. There was my 'goodbye moment,' and they doubled the offer. I was 55 and had just learned, at a very late date, how to deal on my own behalf."
Later, during negotiations with the makers, Streep successfully negotiated an increase double what they were willing to pay her $4 million instead of $2 million.
In the film, Streep plays Miranda Priestly, the icy yet powerful editor-in-chief of a New York City magazine. This film's remarkable success is mainly due to her powerful portrayal of Miranda Priestly. Despite being released 16 years ago, it is still considered one of the century's most iconic films and still enjoys some cult followings today.
Also Read: "Stop being such a p***y": Emily Blunt Reveals Tom Cruise Asked Her To Stop Whining When Actress Had Panic Attacks While Filming 'Edge of Tomorrow'
The Devil Wears Prada Ushered Emily Blunt And Anne Hathaway Into Hollywood
Two other actresses were supposed to perform lead roles in The Devil Wears Prada, along with legendary actress Meryl Streep. The film made Streep one of the most bankable actresses in Hollywood, and she is now known as one of the most prolific actors. This movie gave Emily Blunt and Anne Hathaway breaking out roles and took them to the next level in their careers.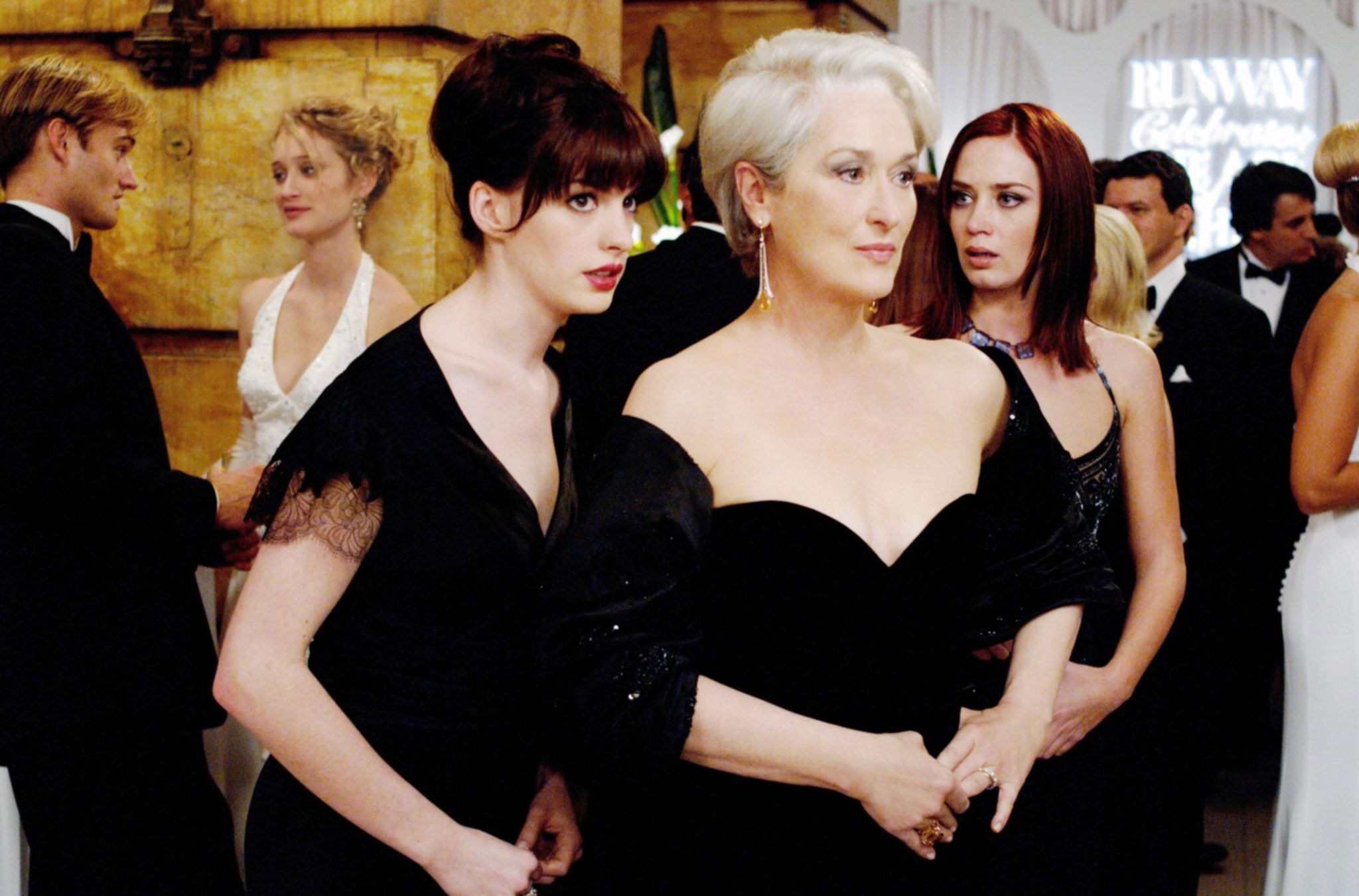 Emily Blunt played Emily Charlton as a co-assistant and gained enormous success; it was her breakthrough role, sure to boost her Hollywood career.
Blunt was amazed by the movie's success and said,
"I never had any idea that my lines would get quoted to me every single week of my life since the movie has come out."
The Devil Wears Prada director revealed that Rachel McAdams turned down Anna Hathaway's role multiple times. The rejection of McAdams was a blessing in disguise for Hathaway since she nailed the role of Andy.
Hathaway said in an interview with Variety that she was the ninth choice for her role in the movie. The film was her first leading role in a film aimed at an adult audience as opposed to the family-oriented films she had previously appeared in.
Also Read: Jennifer Lawrence's Hilarious Response To Why She Broke Her 'Don't Annoy Meryl Streep' Rule: "That Was Until I Realized How Annoying She Is"
Source: Variety