Djimon Hounsou is one of the best actors in Hollywood. The 58-year-old actor has given some of the best performances of his career in films like Gladiator, In America, and Blood Diamond alongside stars like Leonardo DiCaprio. He even got nominated under Best Supporting Actor for the latter films. However, he never won an Oscar. And Hounsou finally spoke up about the possible reasons for not winning an Oscar.
During his recent interview with The Guardian, he opened up about his treatment in Hollywood and how black actors still face racism in the film industry.
Read More: How Black Adam Will Change The Future of DCEU Going Ahead
Djimon Hounsou Feels Cheated By Hollywood
During his recent interview with The Guardian, Djimon Hounsou talks about how the film industry has treated him throughout his career. Having lost two Oscars, the Shazam actor said, "Today, we talk so much about the Oscars being so white, but I remember there was a time where I had no support at all."
Hounsou further said that he feels "tremendously cheated" by the industry's behavior. The Amistad actor said that he is yet to feature in a film that would fairly compensate for his work. Hounsou even compared his situation to the award-winning actress Viola Davis.
"Viola Davis said it beautifully: she's won an Oscar, she's won an Emmy, she's won a Tony, and she still can't get paid," he said. Djimon Hounsou also revealed how many in Hollywood didn't even consider him a professional actor. He shared that after starring in Steven Spielberg's 1997 film Amistad, people were surprised to see him continue acting.
Read More: 'When Dwayne Johnson Commits To Something, He Does it Big': Black Adam Director Confirms Movie Will Be Spectacular Because of The Rock
Djimon Hounsou is Concerned About Being Type Cast
Djimon Hounsou had his big break in Steven Spielberg's 1997 film Amistad. He portrayed the character of Sengbe Pieh, a farmer and trader who was taken into slavery and later led the revolt with many Africans on a Spanish ship, La Amistad. After his breakthrough role, Hounsou continued getting similar offers and portrayed the character of a slave in the 2000 film Gladiator and the 2002 film The Four Feathers.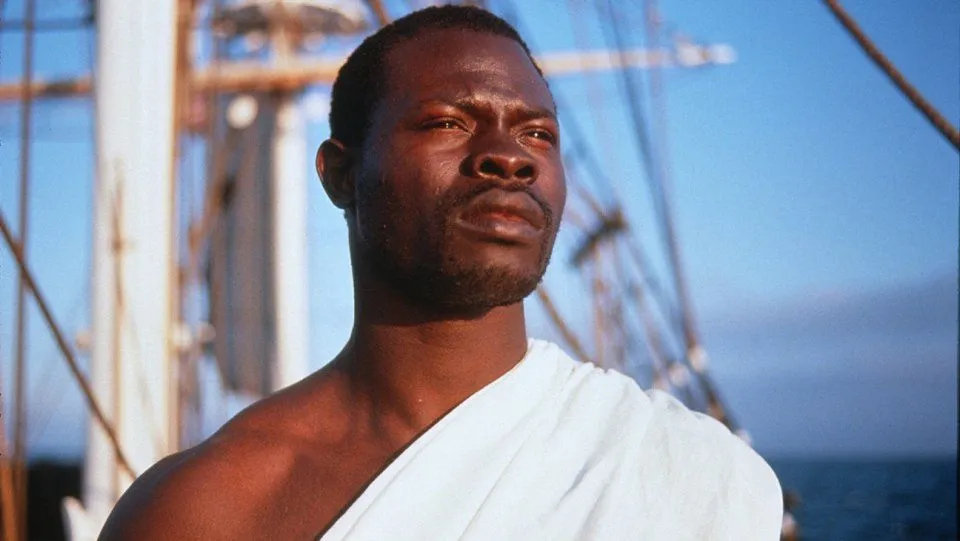 In an interview with BBC Entertainment News, he shared his concern, saying that he was afraid that he would always be offered similar roles. However, he "[came] to terms with [his] fears about the industry." Hounsou said that he could not take it personally and did his best with every job he was offered.
But he still wanted to portray more characters rather than just being a slave on screen. He said, "I want to play a cop, do comedy, different things." Hounsou is currently starring in the sequel of the 2019 DC film Shazam! Fury of the Gods. 
Shazam! Fury of the Gods is playing in theatres now.
Read More: A Quiet Place II Copies Its Major Twist From Shyamalan's Boring Movie
Source: The Guardian