Paris Hilton, the American socialite famously known for her career in modeling and acting has recently launched a new book. Coming up with a shocking, profound, and deep personal mémoire, the ultimate 'It Girl' revealed an inside view of society's pop culture. However, Hilton's Paris: The Mémoire, isn't all about the glitz and glams, it also gives a compelling and thought-provoking read when she reveals her traumatic childhood experiences. 
Published on 8th March 2023, it took more than a few decades for the Turn It Up singer to identify herself as a victim of s*xual abuse. Paris Hilton revealed through her book the inappropriate relationship she had with her eighth-grade teacher. Hilton also revealed how the traumatic experience she faced as a teenager took her years to acknowledge herself as a victim. 
Also read: "He Called Me Almost Every Night": Paris Hilton Reveals Her 8th Grade Teacher Groomed Her, Kissed Her That Made S-X Traumatic For Her
Paris Hilton's Traumatic Abuse As A Teenager 
Paris Hilton's book, Paris: The Memoir, published Tuesday reveals shocking incidents from her childhood. The harrowing new mémoire throws light upon the issues faced by young women on a daily basis. Recalling her traumatic experience as a teenager, Hilton revealed how she was groomed and molested by her eighth-grade teacher. In the name of worshipping and grooming her body, Hilton reveals her teacher manipulated and took advantage of her innocence. 
Suffering at a Utah school, Paris Hilton recalled, how she and her friends got attracted to a "handsome young" teacher whom she nicknamed, "Mr. Abercrombie". She claimed, soon her teacher started taking interest in her and told her, "I've got a crush on you", before seeking out her number and warning her to "not tell anyone". 
"Mr. Abercrombie called me almost every night, and we talked for hours about how amazingly mature, beautiful, and intelligent I was, how sensual, misunderstood, and special. He reminded me that Princess Diana was thirteen years younger than Prince Charles. And Priscilla Presley was my age when Elvis fell in love with her." Paris Hilton wrote. 
Finding Hilton gullible, her teacher took advantage of her. However, despite being a victim of abuse, it took the 42-year-old, more than a decade to acknowledge the fact that she was the victim rather than the perpetrator. 
Also read: "I Feel Like My Childhood Was Stolen From Me": $300M Rich Paris Hilton Shocks Her Fans With Bombshell Revelation, Claims She Was Roofied And R*Ped As A Minor
Paris Hilton Was A Victim Of P*dophilia
Finding herself in the shackles of society's victim-blaming attitude, Paris Hilton failed to come out as a #MeToo victim. In her mémoire, Hilton proceeded to mention, how things went out of control with her teacher. The singer confessed, her teacher secretly visited her at her house. Mentioning the secret visits, Hilton revealed an incident, "Teacher pulled me into his arms and kissed me" before her parents found them together in the teacher's car.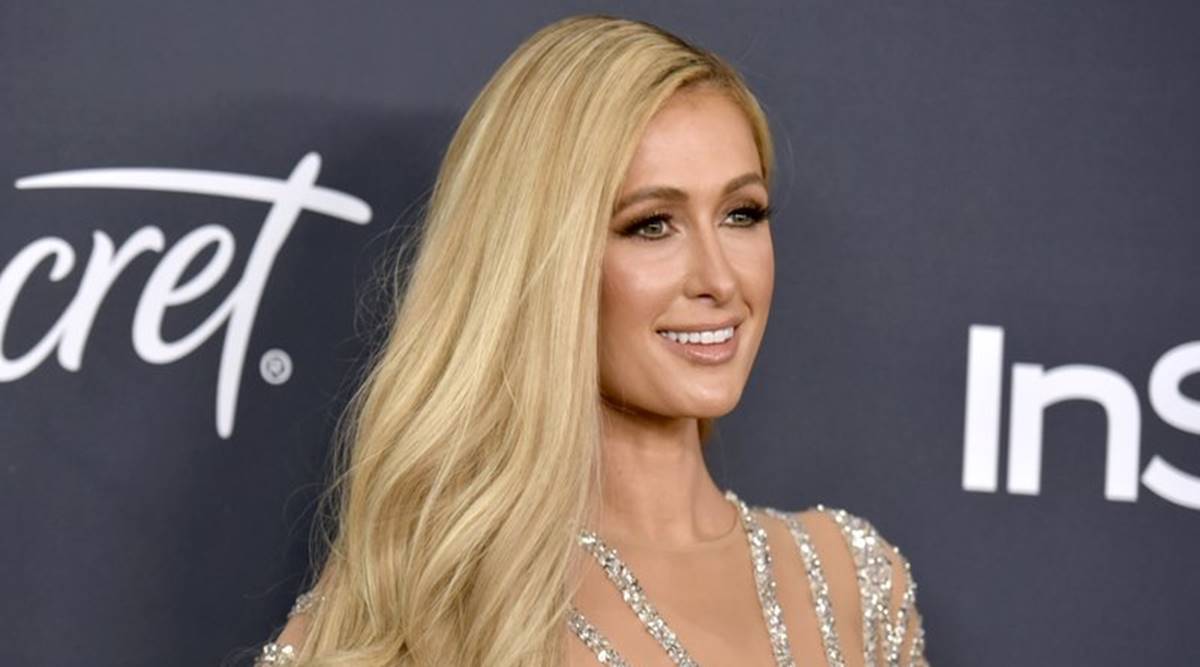 On getting caught, Mr. Abercrombie, apparently blamed it all on Hilton to save himself from humiliation and a legal case for being a genuine pedophile. "Why did you make me do this?" her teacher asked in order to shift the blame on Hilton. The incident caused her enough trauma as a child, along with that, she was also sent off to her grandmother's place in France to live a decent life. Failing to realize her fault, and being bound by society as a woman, it took her more than two decades to realize that she was a victim of p*dophilia. 
"It took decades for me to actually speak the word p*dophile. Casting him in the role of child molester meant casting myself in the role of victim, and I just couldn't go there." Paris Hilton wrote. 
Later in her mémoire, she even mentioned her other traumatic s*xual experience as a teenager. The 42-year-old model revealed being r*ped at the age of 15 by an older man in Los Angeles. Continuing her life story, the American socialite also mentioned Harvey Weinstein in her mémoire recalling an incident where he scared and freaked her out in a bathroom stall. However, despite all the trauma she faced in her life, the 42-year-old model is a successful business person, and a new mom to her son, Phoenix Barron Hilton Reum, whom she shares with her husband Carter Reum. 
Read more: "They Literally Carried Him Away": Paris Hilton Reveals She Was Nearly R-Ped By Harvey Weinstein In A Bathroom Before Security Intervened To Save Her
Source: DailyMail