Since they first started dating, Kim Kardashian and Kanye West have had much media coverage, but their breakup has drawn more attention than when they were together. From going around social media to make as much noise as he can regarding his ex-wife's life to dragging a lot of celebrities into the drama and trolling them on his gram, Ye has gained quite a bit of notoriety. He has been posting consistently about the Kardashians, a lot of which got viral recently. A post about Kanye West's tweet dissing the American sitcom Friends also got viral some time back and the rapper finally decided to comment on it.
Kanye West and his controversial posts
The founder of Yeezy, Kanye West has a well-deserved reputation for behaving impolitely and carelessly on social media. His Instagram is known for his frequent outbursts as he continues to post rants about a variety of topics and people. He recently has been posting consistently about the Kardashians, especially about Kim Kardashian and her mother Kris Jenner. The rapper has been attacking them for not letting him have a say in his children's schooling. Kanye West's posts are not limited to the Kardashians but have been directed toward a lot of people who are close to them. The rapper even harassed Kim Kardashian's ex-boyfriend Pete Davidson to the point he had to seek trauma therapy.
Also Read: Kanye West Is Relentless, Mega Trolls Pete Davidson Yet Again As "pawn sent to antagonize" Him: 'He'll do something illegal'
Kanye West's take on the recent Kim Kardashian viral post
Kanye West recently uploaded a popular post that has been getting viral recently and appeared to be from him. He debunked a meme about Kim Kardashian's diarrhea problems on Sunday and decided to clear out the air by letting people know it was not him that posted it. The rapper obscured the SKKN founder's name over the post that read "Kim has diarrhea a lot. Like way more than a normal person should have it". Ye clarified in the caption, "This was not from me. Someone copied my style of text and wrote something not funny." With Kanye West going around dissing his ex-wife, it was bound to happen sooner or later that someone used his name to throw shade at Kim Kardashian.
Also Read: 'Is Kanye Taking a Dig at Kim Kardashian?': Kanye West Spotted Hanging Out With New 'Mystery Girlfriend' After Kim Broke Up With Pete Davidson
The rapper sets the record straight with Jennifer Aniston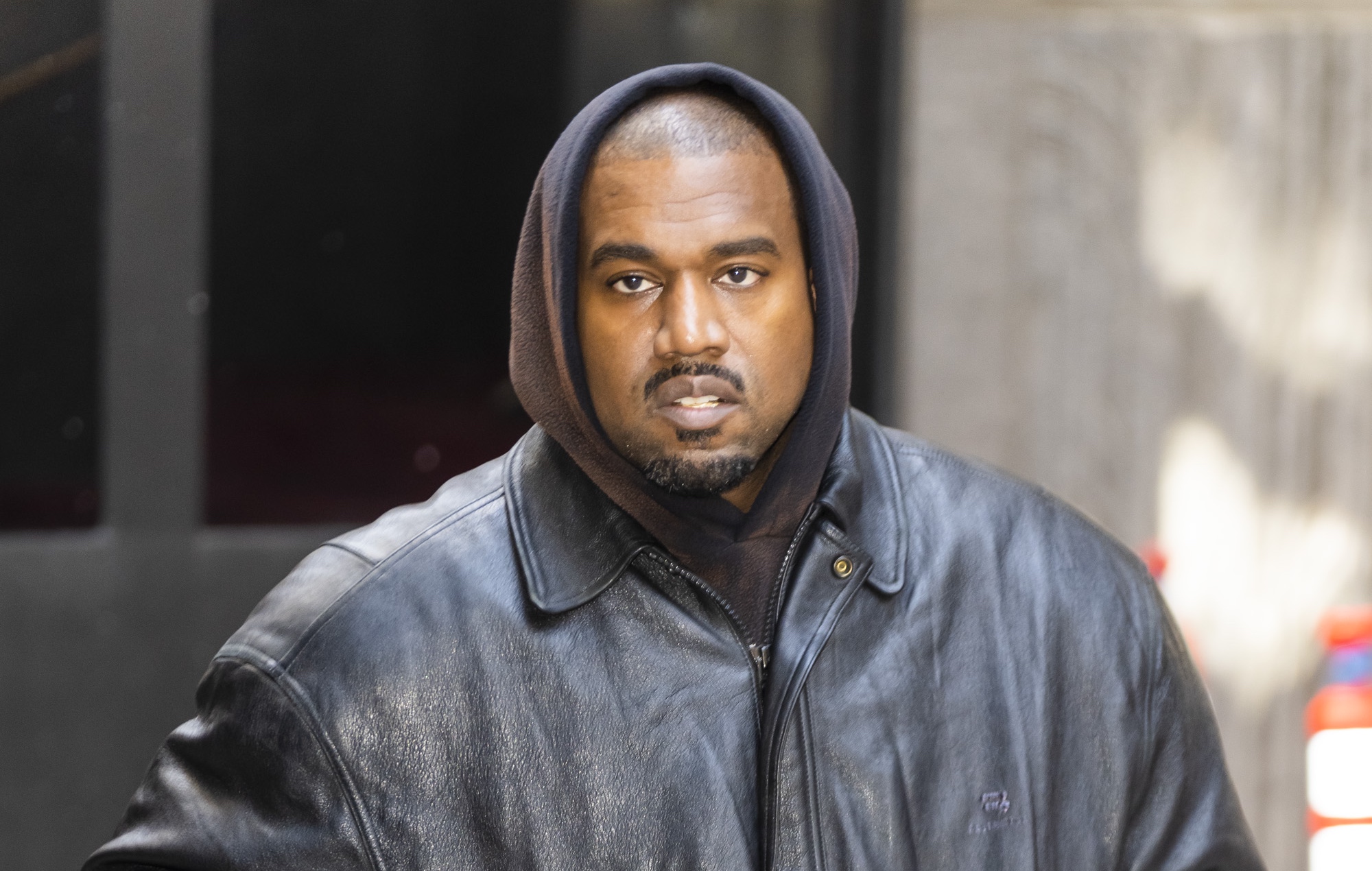 While clarifying the post talking about the Kardashian's diarrhea, Kanye West used the opportunity to set the record straight with the Friends actress, Jennifer Aniston. He stated that the tweet going viral about him trolling the actress was not from him as well. His caption stated, "I know you guys gonna be disappointed but I actually didn't write the teeet that said 'Friends wasn't funny either'". The rapper did acknowledge that even though he was not the one who had tweeted it, he did find it funny and that it was a good laugh.
Also Read: 'You're the ones who are crazy': Kanye West Blasts Fans for Not Understanding Why He Wants Kim Kardashian and Hulu Out of His Kids' Lives
Source: Geo News