Courtney Love appeared as a guest on Marc Maron's WTF podcast a few days ago, and their discussion was a complete rollercoaster. Love spoke about a variety of topics during that interview, one of which was how Helena Bonham Carter beat her out for a part in Fight Club. She claimed on the podcast that she was ready for Fight Club, but she lost the part as a result of a heated argument with Brad Pitt, who plays the title character. According to a source who refuted the claim in Variety, Love did indeed audition for the movie, but she was never actually cast. The source said, "You cannot be fired for a job you didn't get. It's common knowledge that roles are not decided by other actors but by the director."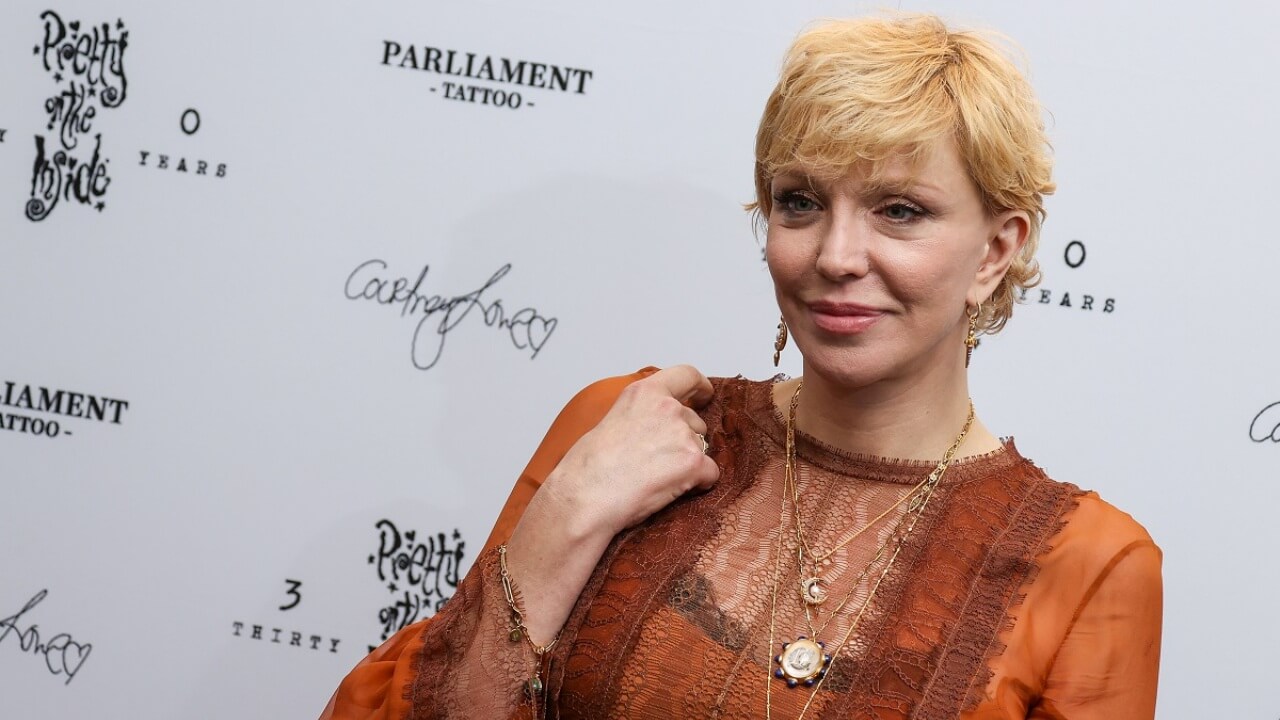 Related: Johnny Depp: Courtney Love says actor saved her life outside the Viper Room after an overdose in 1995
She responded to criticism regarding her podcast interview with Marc Maron on December 30.
Courtney Love claims Brad Pitt 'stalked' her over the Kurt Cobain film
According to Courtney Love, she auditioned for and was given a part in David Fincher's Fight Club, which also starred Brad Pitt and Love's ex-boyfriend Edward Norton. She claims she was fired from Fight Club as a result of refusing Pitt's offer to buy the rights to a Kurt Cobain film. Some have reported this without mentioning their face. Norton, according to Love, was the one who had to inform her that she had been fired. "He was like, 'I don't have the power!'" she recalled.  They weren't dating back then, but nobody brings it up. 
She continued to describe their conversation, saying that she had told him, "I don't know if I trust you, and I don't know that your movies are for profit. They're really good social justice movies, but…if you don't get me, you kind of don't get Kurt, and I don't feel like you do, Brad." However, a source claims that Love only appeared in the role for the audition and that she was "never offered the role at any point." As everyone knows, the director chooses the roles, not the other actors. 
Also Read: "I was ready to run if I had to": Margot Robbie Was Scared For Her Life While Shooting the Brad Pitt Starrer Movie Babylon
Courtney Love enjoyed Brad Pitt as a movie star, but not as a Biopic Producer!
Courtney Love shared more information about her interactions with Brad Pitt regarding Fight Club and a potential Kurt Cobain biopic on Instagram on Friday. She said she's more annoyed with "the way [Pitt] does business or wields his power" than she is that she wasn't cast as Marla in Fight Club. "I understand how much of a game of roulette casting is. She wrote, "I am not here 22 years later bitching about losing a part playing someone's side piece in a movie."
"On the podcast, I recount the day Brad & Gus Van Sant called me from lunch and tried to blackmail me over my role, for the rights to a film about Kurt. I lost my sh*t on them, and by 7 pm I was fired from Fight Club. Every word of this is factual. This was always a secret that I was fine keeping." She wrote, "I don't want Brad to be mad at me. I want him to do better. I'm not into assault. C'mon, brother Pitt. I wish you well, truly."
Also Read: "She was always at the pool when Brad was there": Angelina Jolie Went Paranoid With Flirty Nanny, Doubted Brad Pitt Was Having an Affair Before Their Divorce
Love adds that she "enjoyed [him] immensely as a movie star. Not so much as a biopic producer." However, Pitt's spokesman declined to respond to Love's allegations.
Source- Variety