American TV reality star Kim Kardashian has a record of making her relationships public from beginning to end. She gained recognition for her NSFW tape that was released in 2007 featuring the socialite and her then-beau Ray J. After gaining further recognition with the TV reality series Keeping Up With The Kardashians, she became even more popular after dating rapper Kanye West. Though their relationship got bitter with the socialite filing for divorce the previous year, the recent reports are hinting that the rapper is trying his best to win his Queen back after their separation.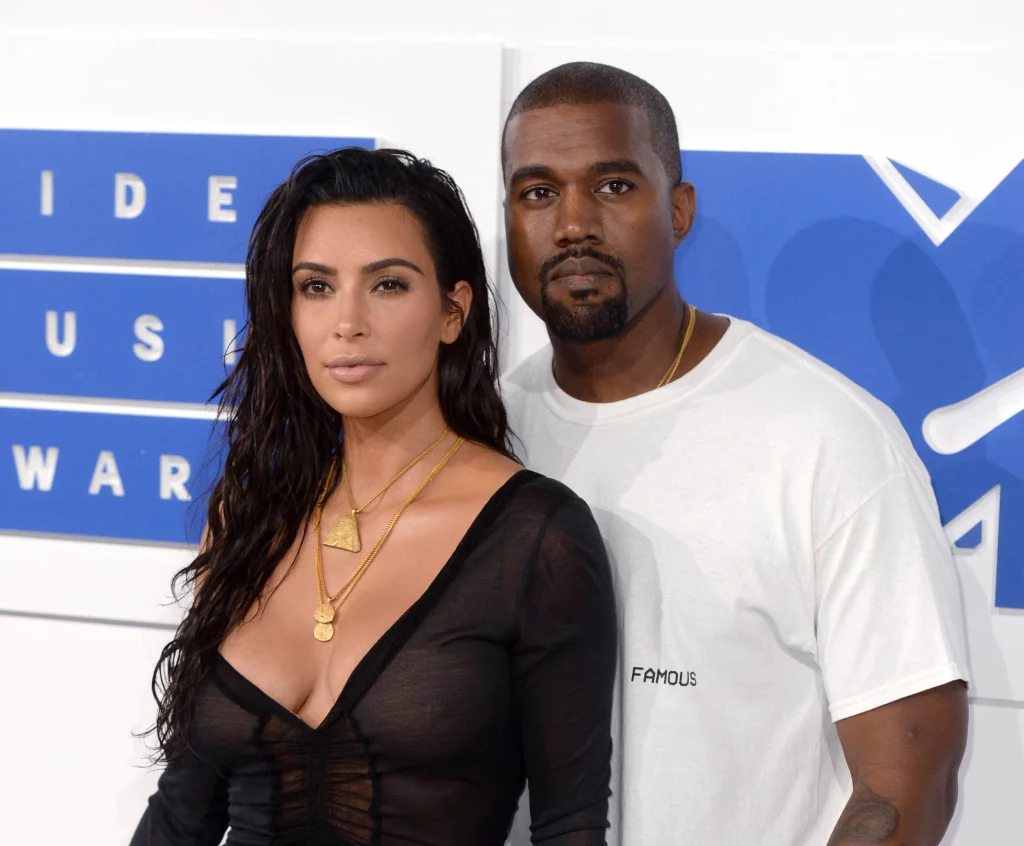 Also Read: Kim Kardashian Defended Putting North West on TikTok Long Before Kanye West's Rant, Fans Accuse Her Daughter's Now a Soft Target for Sexual Predators
Does Kanye West Want His Queen Back?
The former couple Kim Kardashian and Kanye West garnered major media coverage during their entire relationship saga. From dating the reality star to getting married to her filing the divorce in 2021, everything was widely covered.
Also Read: Kanye West Reveals His 'Big Fight' With Kim Kardashian After Apologizing to Her, Reveals She Doesn't Want His Children to Attend His Private Donda Academy
They had been in a dispute several times, especially after their split. Whether the disagreement revolved around the Kardashian dating someone or involving their kids, it seemed neverending. The 45-year-old rapper recently shared a statement on an Instagram story Sunday night writing, "London, I know how you feel. I lost my Queen too."
The rapper compared the pain of losing the Queen, referring to the passing away of the UK's longest monarch, Queen Elizabeth II, to losing his ex-wife by stating that he had also lost his Queen.
Though he did not clarify which queen he was referring to in that story, all the signs are already pointing out toward the SKIMS mogul.
Also Read: Kanye West Tries To Win Kim Kardashian's Heart By Offering Help In Her Next Passion Project, Sources Say Kanye Is Happy For Kim
Will Kanye West and Kim Kardashian Be Together Again?
You May Also Like: Kanye West Reportedly Only With Supermodel Candace Swanepoel To Promote Yeezy Brand, Not Making Kim K Jealous
After filing for divorce in 2021, Kim started dating comedian Pete Davidson soon after. Though their relationship lasted only for nine months, West created lots of hurdles for the then-couple specifically for Davidson. Due to his constant bullying, the 28-year-old comedian had to seek therapy, which didn't stop even after the couple broke up.
The rapper celebrated his former wife's breakup by posting a fake issue of the New York Times stating "Skete Davidson dead at 28." Not just interfering in Kardashian's personal life, the ex-couple had been in disagreement over their daughter North West having a supervised TikTok account, with the rapper totally against the idea.
The 41-year-old socialite has already mentioned focusing more on her career and businesses along with taking care of the children-North, Saint, Psalm, and Chicago. Kardashian might give him a second chance as West seems to be doing his best in winning her back. He had recently apologized to the socialite during an interview.
Hulu's The Kardashians season 2 is now streaming.
Source: Twitter