A versatile American actress, model, and TV personality who started her professional journey as a model, Denise Richards. She appeared in multiple advertisements and magazine spreads before entering the world of cinema. After that, she acted in several minor roles in films such as Tammy and the T-Rex. Despite appearing in several films earlier, it was her portrayal of Bond girl Dr. Christmas Jones in the 1999 James Bond movie The World Is Not Enough that brought her widespread recognition. Following her success in the film, she went on to star in many other successful movies like Wild Things, Drop Dead Gorgeous, and Starship Troopers.
Read more: "I Wished We Could Turn The Clock Back": Two And A Half Men Star Charlie Sheen's Ex-Wife Denise Richards Didn't Want To Divorce Him Despite "Crumbling Marriage"
Along with her thriving film career, she has also made appearances on a range of TV shows, including Melrose Place, Friends, and Two and a Half Men. She is also known for her personal life, having been married to actor Charlie Sheen.
Charlie Sheen's First Impression Of Denise Richards
The moment Sheen and Denise Richards started dating in the early 2000s, fans became curious about Sheen's first impression of Richards. While it's uncertain what Sheen's exact thoughts were during their first encounter, it's speculated that he was captivated by Richards' stunning appearance and charm. Although Richards and Sheen initially crossed paths on the set of Good Advice in 2000.
Read more: "Some Of These Guys Ask Rude Questions, Hoping To Provoke You": Just Like Her Crazy Ex-Husband Charlie Sheen's Illogical Outbursts, Denise Richards Manhandled Paparazzi Harassing Her And Pamela Anderson
On their first date, they hung out to watch the San Francisco Giants game, and both spent time together at his condo. She stated, "I made the first move kissing him," and continued, "He was Mr. Polite, such a gentleman."
On their second date, she was already sure that Sheen was "the one" for her. She remembered,
"I knew that this is the one, but I wouldn't tell him that. I didn't want to scare him away by saying, 'You're my future husband!' and have him run for the hills."
During their vacation at a spa in Arizona, Sheen proposed to her just a few months after their first date. Reflecting on the moment, she shared with PEOPLE,
"When he pulled a box out, I knew. I wanted to scream 'Yes,' but I wanted to hear all the words. I just said, 'Denise, will you marry me?' " Sheen added. "Pretty straightforward."
It appears that Charlie Sheen held Denise Richards in high regard from the start, viewing her as a woman of both beauty and compassion. He recognized her positive qualities and was keen to establish a romantic relationship with her from the outset.
The Divorce Of Charlie Sheen And Denise Richards Moves Forward
In 2006, the highly publicized divorce of Sheen and Richards took place. The couple had been married for four years and shared two children, Sam J. Sheen born in 2004, and Lola Rose Sheen born in 2005. Faced numerous challenges throughout their relationship, including accusations of cheating and abuse.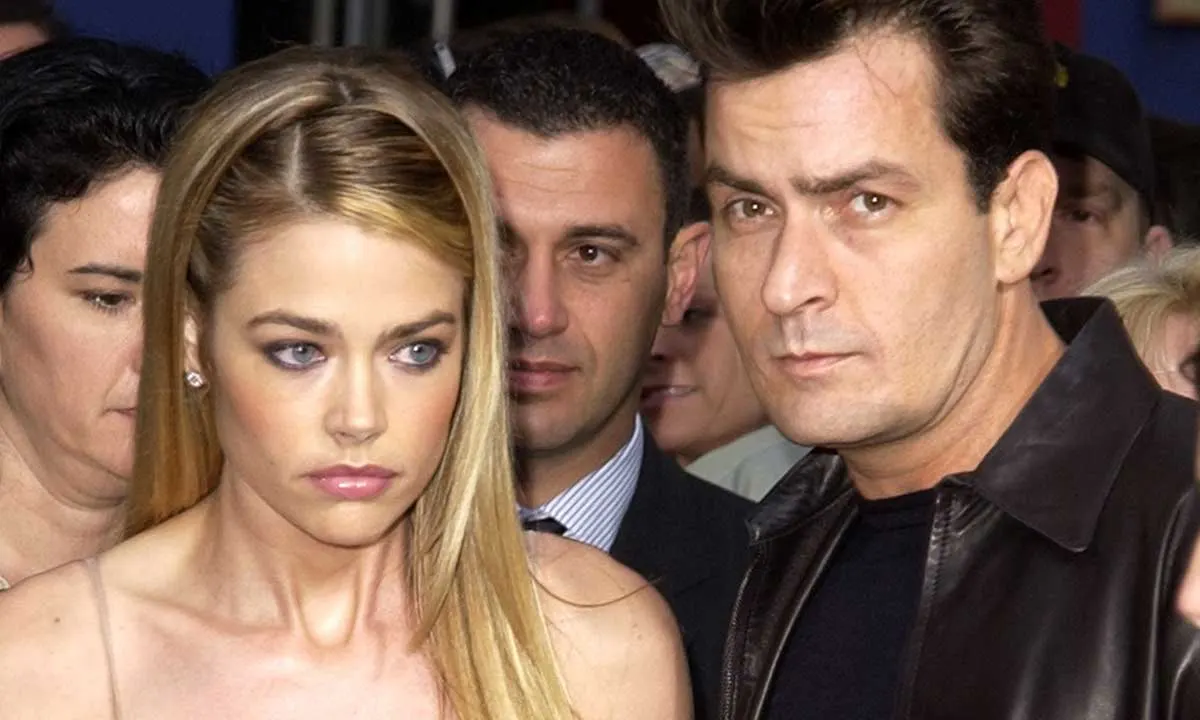 Read more: Charlie Sheen's Ex-Wife Denise Richards Spoils Daughter With Mercedes Despite Car Crash Accident After Joining OnlyFans To Deflect Criticism From Ex-Husband
At the beginning of the year, both opted to use a private arbiter to handle their divorce proceedings. According to a representative for her, who is a mother of two, the decision was made to ensure privacy and keep the matter out of the public eye. a source close to the former couple also shared with PEOPLE.
"Denise is moving forward with divorce proceedings. I don't think this relationship (between Richards and Sheen) is going to work,"
After a lengthy divorce process, Charlie Sheen and Denise Richards released a joint statement to improve their relationship by being more amicable with each other. "Denise and Charlie are working with the Courts to privately resolve their differences regarding their children," the pair said. "They hope to resolve this matter outside of the public forum and will both continue to make every effort in this regard."
The divorce of Denise Richards and Charlie Sheen was a tumultuous and highly publicized event that ultimately ended their status as a married couple on November 30, 2006.
Source: People