During the summer of 1999, when Jennifer Lopez's debut album On The 6 was released, three-time Grammy winner Sean Combs (aka Diddy, P. Diddy, Puff Daddy, Puffy, Brother Love, and briefly Swag) and Golden Globe-nominated singer and actress Jennifer Lopez began dating.
It was already 1999 when P. Diddy became a legitimate rapper. According to AllMusic, he released his second solo album that year under the Bad Boy Entertainment label. In addition, he was charged with felony assault after attacking Interscope executive Steve Stout. Diddy, the bad boy rapper, and Jennifer Lopez, the Latin pop star, may have seemed like an unlikely couple, but in 1999, they couple went officially. Despite being madly in love, scandals and backstage chaos eventually separated the singer and rapper.
Also Read: "I didn't know if I was being funny": Jennifer Lopez Got a Reality Check After Starring in The Wedding Planner Opposite Matthew McConaughey, Was Terrified of Acting Prowess of 'Heavy Duty' Hollywood Giants
Jennifer Lopez's Scorching Relationship With Diddy
While working in the music industry together, Jennifer Lopez, 53, and P. Diddy, 53, crossed paths for the first time in the late 90s. Diddy worked with Lopez to produce her debut album, soon after which she appeared as a princess in his 1997 music video Been Around the World. After working together on Lopez's music video for If You Had My Love, the two fell in love.
Jennifer Lopez and Diddy were arrested in December 1999 after a night at an NYC club turned dangerous. It was reported that Lopez and Diddy had been mingling with fans before Diddy got into an altercation with a man. After throwing cash around the club, the rapper ruffled feathers, prompting security guards to intervene. As the commotion continued, a rapper signed to Diddy's label shot a gun, injuring three people.
After fleeing the scene with a gun in their Lincoln Navigator trunk, Combs and Lopez were arrested. The singer-actress was released after a short stint in custody, but Diddy had to go to trial before ultimately being acquitted. It wasn't until 2001 that their relationship ended after the arrest drama sparked endless breakup rumors.
After P. Diddy's 1999 arrest, Lopez's loyalty to him wasn't enough to maintain a strong relationship. While walking red carpets together, the couple seemed in love, but their private lives were more turbulent. Once Lopez described her "Puffy era" as a "crazy, heightened time in my life" in an interview with CBS News.
No doubt the legal proceedings strained their relationship, but Lopez claims that wasn't the real cause of their problems. The relationship with Diddy marked the first time she was with someone who wasn't faithful; she told Vibe in 2003.
"I was in this relationship with Puff where I was crying, crazy, and going nuts; it took my whole life in a tailspin. I never caught him [cheating], but I just knew. He'd say he was going to a club for a couple of hours and then never come back that night."
Despite Lopez and Puff Daddy's infidelity, they remain ridiculously friendly. There is no doubt in Diddy's mind that J.Lo is 'one of his greatest loves.' Jennifer Lopez and Diddy's relationship couldn't survive their hardships despite being one of the most talked-about couples of the early aughts.
Also Read: "He was still wounded from that insult": Jennifer Lopez Reportedly Brought Her A-Game to Impress Brad Pitt After Choosing Harry Styles Over Him
Jennifer Lopez: What's New?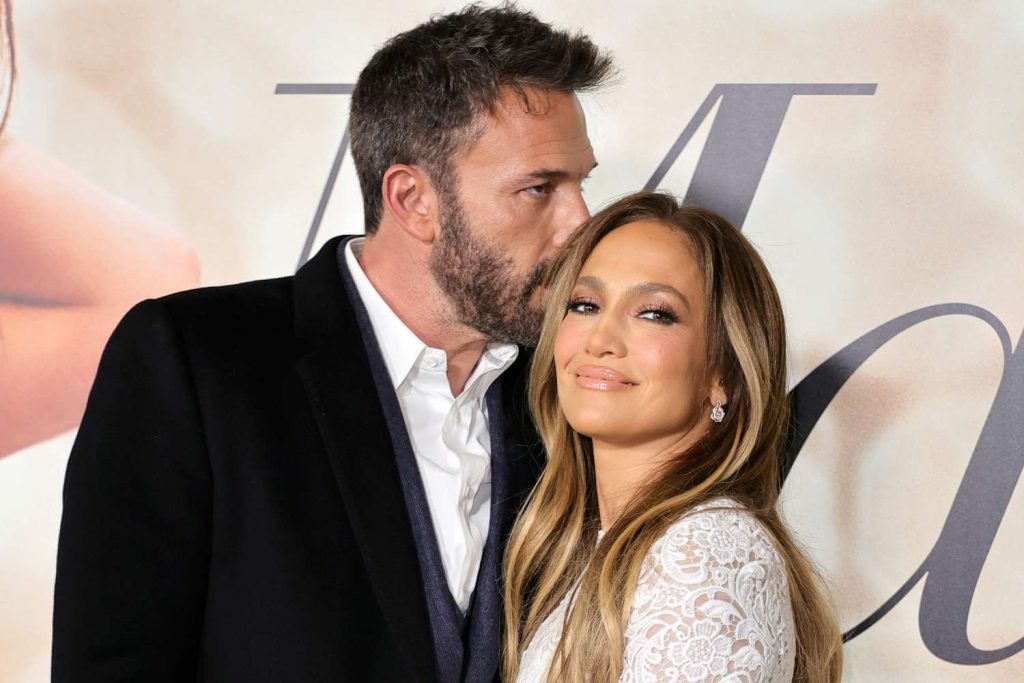 Following an intense love affair of about two years, Jennifer Lopez and Ben Affleck, 50, reunited in 2021 after breaking off their engagement in 2004. They were married this summer in a surprise ceremony in Las Vegas after facing so many highs and lows individually. Despite the couple's breakup in 2004, both succeeded in their fields and personal lives.
J Lo has always held a special place in her heart for Ben Affleck. Divorce rumors abound, but they complement each other in every way. She always surprises her fans with her appearance, but she recently took a step further to show her love for Affleck by wearing quoted necklaces, which somehow broke rumors of their divorce. A few days after showing off a "Mrs." chain, she shared a picture of herself wearing a "Jennifer & Ben" necklace.
Lopez and Ben Affleck are just gushing about how much they love each other. On Sunday, a sweet, cuddled-up video of the 53-year-old singer and her 50-year-old husband was shared on Instagram. Her head rests on Affleck's shoulder while she sits on his lap, hugging him; they are both smiling in that video.
Also Read: "She wanted a team that could rebuild her image": Jennifer Lopez Hired an Entire PR Team to 'Negotiate' Affair Rumors With Brad Pitt as Alex Rodriguez Fought Till The End to Keep Relationship Alive
Source: InStyle