Despite being one of football's greatest players, Cristiano Ronaldo has always boasted about one thing: never forgetting his past despite his success. It is always a pleasure for him to remember those who helped him when he needed it the most.
Once again, Cristiano Ronaldo showed his humility and willingness to give back to those who have helped him along the way. Edna was one of them, as he revealed in an interview he gave to Piers Morgan in 2019, which has surfaced again. He recalled how he used to beg for hamburgers growing up on the Portuguese island of Madeira and talked about growing up in poverty, sharing a room with his siblings, and living in a small house.
The footballer was so touched by the kindness of Edna and the two other ladies from McDonald's that he still remembers them as they fed him during his difficult time as a kid.
Also Read: "I don't think that had anything to do with it": Cristiano Ronaldo Refuses Inspiring Tom Brady to 'Un-Retire' That Broke His Marriage With Gisele Bündchen, Claims NFL Legend Made Up His Mind Before Meeting Him
Cristiano Ronaldo's Poverty-Stricken Childhood
In an interview with journalist Piers Morgan in 2019, 37-year-old Cristiano Ronaldo revealed details about his childhood that had never been heard before. Recently, in an interview, CR7 admitted that Qatar 2022 would likely be his last World Cup as he revealed he plans to retire at age 40.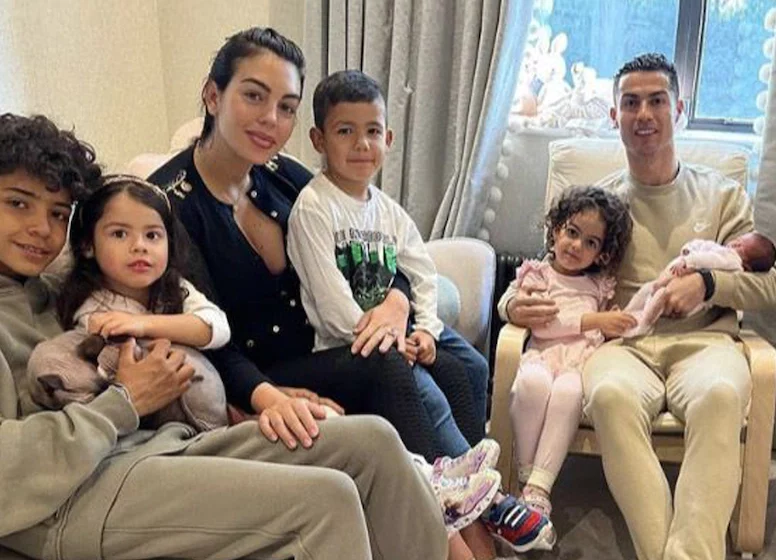 With the news of his departure from Manchester United, memories of that interview have resurfaced to remind us of who he is and, most importantly, where he comes from.
In the 2019 interview, he recalled his mother working as a cook and his father as a gardener and an alcoholic. His most vivid memory is leaving home when he was 12 years old to attend Sporting Lisbon's youth academy, a stage he considers one of the hardest of his life.
He and his teammates would go to the McDonald's back door at the end of the night to pick up leftover hamburgers. There was always a woman named Edna and two other employees who helped them.
CR7 recalled,
"Late at night, about 10:30 or 11, we'd get a little hungry. So we had a McDonald's next to the stadium where we lived, and we'd always go to the back door and knock on the door, 'Hey, do you have any hamburgers left?"'
Later he said,
"I asked people in Portugal, and they closed the McDonalds, but if this interview can help find them, I would be so happy."
He continued,
"I want to invite them to Turin or Lisbon to come to my house to have dinner with me, and I want to meet these girls. I want to give something back to them because that period was a period that I cherish very much. You can't imagine what it meant to have burgers at night."
In the wake of that interview, Paula Leca is one of the three McDonald's employees who have said to a media outlet,
"I'm happy, and it shows how humble he is. I'm nobody for him to remember me like that. It was something that happened a long time ago. I'm pleased about what he has become. I never thought he would remember me so many years later."
She said later that she had lost contact with her former boss, Edna. We do not know whether Edna and Ronaldo met again, but knowing him, he indeed wanted to keep the reunion private.
Also Read: "I didn't wanna even look at him": Georgina Rodriguez Reveals Meeting Cristiano Ronaldo for the First Time as Manchester United Star Faces Severe Consequences After Piers Morgan Interview
Cristiano Ronaldo Is Leaving Manchester United
Cristiano Ronaldo will likely play in his final World Cup before hanging up his boots for good. According to reports, Ronaldo is aiming to retire at age 40.
Piers Morgan recently interviewed Ronaldo about the situation he finds himself in at United. The 37-year-old no longer plays for United and has several criticisms for the club that made his name in an interview aired on Wednesday and Thursday.
According to the Premier League club on Tuesday, Cristiano Ronaldo is leaving Manchester United "with immediate effect." During an explosive interview on the eve of the World Cup, Erik ten Hag and the club's owners were criticized by the 37-year-old forward.
He felt "betrayed" by United and that several people were trying to get him to leave. Additionally, he said he has no respect for the club's boss Erik ten Hag, following the club's ban for refusing to play against Tottenham last month.
Also Read: "They are always joking about the wedding": Jennifer Lopez Has Made Cristiano Ronaldo Troubled as Struggling Football Legend Being Pressured to Marry Georgina Rodriguez Soon
Source: Marca