Will Smith won the Oscar for best actor for his 2021 film King Richard at the 94th Academy Awards, but it is hardly the thing he is remembered for anymore. A lot happened at the Oscars this year but all of it was forgotten the moment Chris Rock cracked a joke, Jada Smith rolled her eyes, and the dutiful husband "smacked the shit out of" Rock. Smith won the best actor award minutes later and gave a speech that would've been considered a deeply heartfelt and beautiful one to its core, had he not violently assaulted a man moments ago.
Also Read: 'I Want To Apologize to Chris Rock's Family': Will Smith Wants To Beg for Forgiveness to Chris's Mom Rosalie Rock, Brother Tony Rock for 'Irreparable' Damage
Will Smith is "deeply remorseful" after slapping Chris Rock
lWill Smith slapped Chris Rock during the infamous 94th Academy AwardsAfter months of silence and maintaining a low profile, the King Richard actor finally took the decision to address his actions and the fans' questions. The actor posted an official 5-minute apology video on his YouTube account today, exactly four months after the infamous incident, titled 'It's been a minute…'.
The disgraced Academy Award-winning actor asked for forgiveness from comedian Chris Rock. He said, "Chris, I apologize to you. My behavior was unacceptable." He further added, "There is no part of me that thinks that was the right way to behave in that moment. I am deeply remorseful."
The injudicious actions on Mr. Smith's part were incited, as he even shared in his video when Chris Rock made a harmless joke about Jada Smith's baldness, which he did not know was due to a medical condition she was struggling with, alopecia.
Also Read: 'That Sh*t Hurt, Motherf**ker': Chris Rock Says Will Smith Oscars Slap Doesn't Make Him a Victim, Trolls Will Smith as 'Suge Smith'
During the course of the video, Smith profusely apologized not only to Chris Rock but also to his mother Rosalie Rock, and brother Tony Rock for hurting their sentiments. He even made sure to apologize to his own family for making them a recipient of all the ill-fame. Smith also absolved his wife, Jada Smith, the root cause of the problem, by claiming that his actions were his and his alone and that the missus had nothing to do with it. As far as Will Smith himself is concerned, he confessed, "I'm trying to be remorseful without being ashamed of myself. I'm human and I made a mistake." 
Also Read: "Talk This Out and Reconcile": Jada Smith Wants Chris Rock, Will Smith to Move Past Oscars Slap Controversy
A genuine apology or just an attempt to reclaim his former image?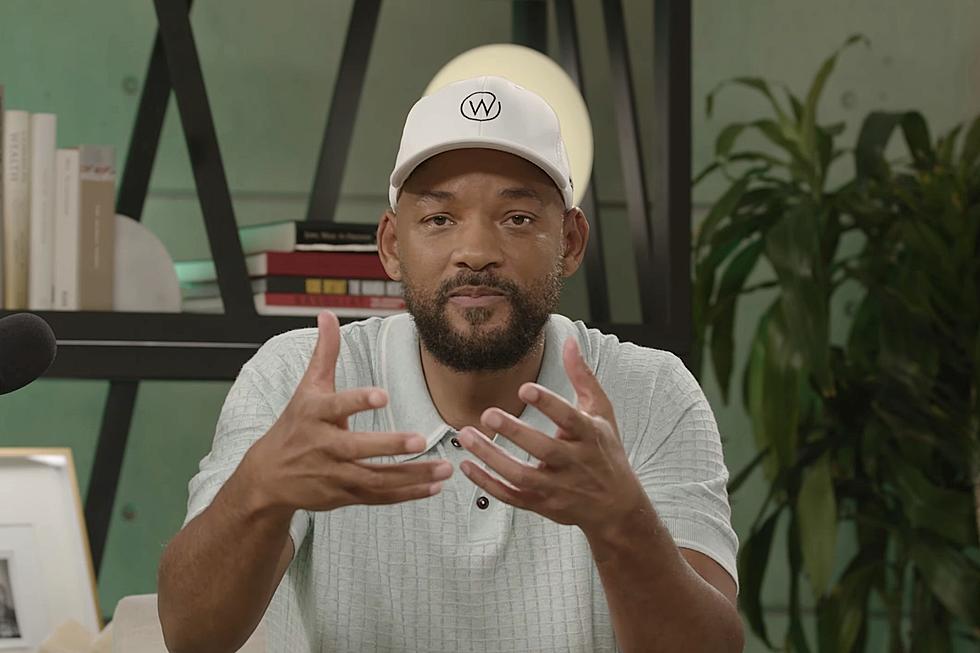 Smith made a statement right before concluding the video where he admitted that:
"I know it was confusing, I know it was shocking. But I promise you, I am deeply devoted and committed to putting light and love and joy into the world." 
The Pursuit of Happyness actor definitely knows how to clean up after himself and this apology video makes one feel conflicted as far as genuineness is concerned. On one hand, it could just be a desperate attempt where the actor is grappling at straws to resurrect his fallen image. On the other hand, this might be an honest apology coming from the deepest recesses of his heart.
Only time will tell what's in store for Will Smith, his career, and his general public perception. But the actor definitely feels confident that all he needs is a chance to redeem himself and then things can take a turn for the better, as he concluded the video by saying:
"If you hang on, I promise we'll be able to be friends again."
Watch Will Smith's apology video here:
Also Read: 'OMG They Actually Did It!!': South Park Disses Will Smith Oscars Slap, Proves Fan Predictions Right as Only Show That Mocks Everyone & Everything
Source: YouTube