Actress Gwyneth Paltrow and English singer Charli XCX supported Justin Bieber's wife, Hailey Bieber, after she was spotted recently wearing a white crew new crop top with "Nepo Baby" printed on it. By her recent look in Los Angeles, the model seems to have participated in an infamous nepotism controversy in Hollywood. Her recent appearance quickly drew fans' attention; some have been jokingly calling her the nepo wife too. Celebrities, however, came forward to support the model.
After recently revealing that she has an ovarian cyst, Rhode's skincare founder is in the midst of a healing process. Last year, she suffered a mini-stroke and had surgery to close a hole in her heart. Hailey Bieber also revealed that she suffered a lot mentally and physically after the mini-stroke.
Also Read: Frustrated With Negative Attention from 'Nepo Baby' Shirt, Hailey Bieber Claims She Has PTSD To Gain Sympathy Votes
Gwyneth Paltrow And Charli XCX Come Forward To Support Hailey Bieber
There has been much buzz around Hailey Bieber recently, not for her famous husband or modeling but for her response regarding nepotism in the media and entertainment businesses. There's been a major debate regarding so-called "nepo babies" since Vulture published an article titled "Year of the Nepo Baby" in December.
Justin Bieber's wife has been recently spotted wearing a plain white tee with the logo "Nepo Baby" on the front in Los Angeles. InStyle's Instagram page posted a picture of Hailey Bieber on Friday, in which she can be seen in the now-famous nepo baby t-shirt. They captioned the picture,
"#HaileyBieber is saying it with her whole chest. Link in bio for a chart on the whole Baldwin family tree if this makes no sense to you."
Gwyneth Paltrow's comment on InStyle's post showed her support for Bieber and implied that she would even consider wearing one. She commented, "I might need a few of these."
English singer-songwriter Charli XCX also joined the race and showed her support by tweeting, "I respect the nepo baby t-shirt attempt."
There were plenty of hilarious responses to the singer's tweet, wondering if he was trying to shade her. Although the Rhode Skin founder is the daughter of actor Stephen Baldwin and model Kennya Deodato, her other family members also belong to the film industry. As a bonus, she is the wife of famed singer Justin Bieber.
Also Read: 'I have a cyst… Not a baby': Hailey Bieber Debunks Pregnancy Rumors, Says the 'Baby Bump' is Actually a Potentially Life Threatening Ovarian Cyst
Fans Troll Charli XCX For Her Support Of Hailey Bieber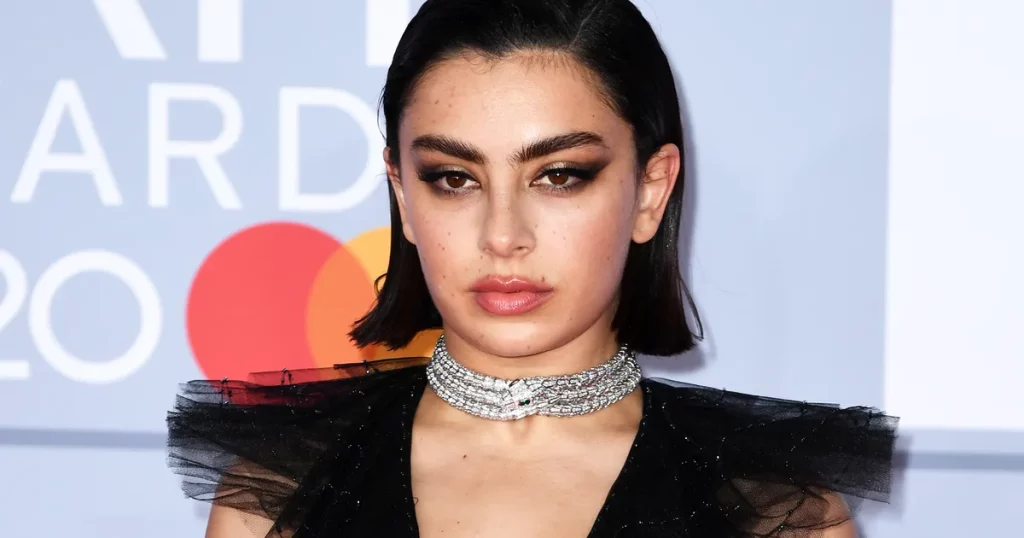 English singer Charli XCX tweeted on January 8 to support Hailey Bieber's 'Nepo baby' t-shirt attempt, which reads, "I respect the nepo baby tshirt attempt."
i respect the nepo baby tshirt attempt

— Charli (@charli_xcx) January 8, 2023
Her fans quickly started reacting to her tweet. There have been almost five million views of her tweet, with many people highlighting her use of the word "attempt." Also, people are slamming her that she did not get the response that she was expecting to support the model.
POV: The comments aren't going as you expected

— Patricia Tavaras (@PatriciaTavaras) January 8, 2023
attempt 💀

— Justin Carey (@onejustincarey) January 8, 2023
Her "attempt" on impact. Her husband is a major share holder of Spotify to which you're in #366 pic.twitter.com/T3J2Dyu28q

— J🤍H (@JeileyH) January 8, 2023
like respecting your attempt to be an artist

— lizz (@hlsyrr) January 8, 2023
I respect that you think you have more impact than Hailey.

— Meghan ♰ (@holy_kidrauhl) January 8, 2023
— shirts that go hard (@shirtsthtgohard) January 8, 2023
Since the New York magazine cover dropped, Hailey Bieber hasn't properly discussed being a part of a famous family. It was her unspoken action; however, that spoke volumes!
Also Read: "I've tried everything…tried every laser": "Obsessed" With Her Look, Kim Kardashian Makes a Confession to Gwyneth Paltrow About Her Makeup and Skincare
Source: Instagram, Twitter