Kanye West is surely known for more than his music. He may have lost his billionaire status, but the American rapper still manages to make headlines with his controversial statements. In his recent appearance on The Alex Jones Show, he once again managed to spark outrage after he claimed that the "Jewish Media" has been portraying the Nazi leader as if he did not offer anything of value to the world.
On the show, the Rapper did not hesitate to share his love for Nazis and admiration for the German dictator Adolf Hitler. He also praised the Nazi leader for inventing things like Highways and the microphone that he used as a musician.
Read More: "It's very triggering for people and embarrassing": Kanye West Booms Business After London Based Studio Gives Away Free Tattoo Removal of Controversial Rapper 
Kanye West Sees the Good in Hitler
On December 1, Kanye West joined the conspiracy theorist Alex Jones on his show, with a black mask all over his face. Although his face was covered with a mask that had neither eye nor mouth slits, there seems no doubt that it was none other than Kanye West himself.
The rapper has been open about his struggles with mental health illness, but the recent statement has raised serious concerns for his mental health. During his appearance on The Alex Jones Show, he shared his thoughts on Hitler and the Nazi party.
The rapper defended the dictator saying that the Jewish media has made us feel like the Nazi Party and Hitler "have never offered anything of value to the world." After listening to his remark the host reminded him that Nazis have done a lot of very bad things.  However, West was not having any of it as he went on to praise Hitler for his inventions.
Read More: 'She does wish things could've been different': Kim Kardashian Reportedly Regretting Kanye West Divorce, Feeling Bad For The Toxic Person Ye Has Turned Into
Kanye West Defends Nazis and Hitler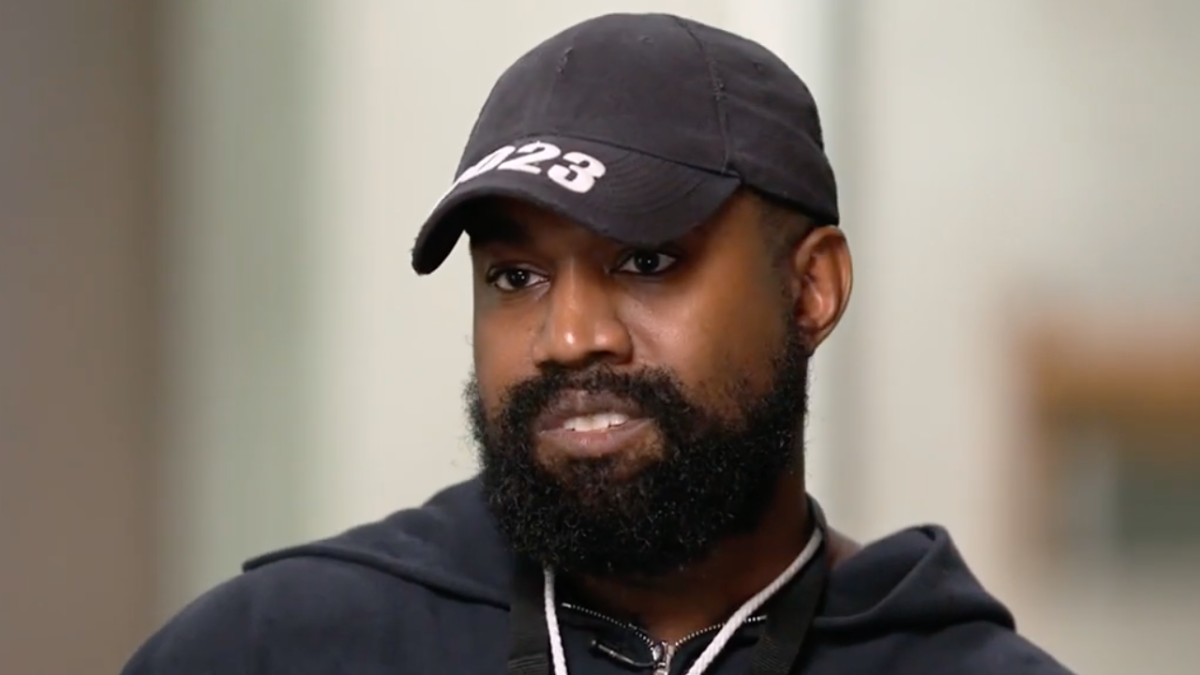 On the hours-long live stream, Kanye West shared that he is done with classification and believes that every human has something of value that they brought to the table. And the rapper believes that Hitler is surely no different than anyone.
While the host of the show, Alex Jones, claimed that "the Nazis were thugs and did really bad things." West intended on sharing Hitler's alleged inventions with the world. He said, "This guy… invented highways, invented the very microphone that I used as a musician, you can't say out loud that this person ever did anything good, and I'm done with that."  He then said that he likes the German dictator, Hitler.
This would not be the first time, the rapper has said something controversial. Earlier in October, he shared a series of anti-Semitic posts on social media, leading Adidas to cut ties with him. Not just Adidas, Balenciaga and Gap also ended ties with West after he attended a Paris fashion show wearing a shirt with a slogan saying, "White Lives Matter."
Read More: "As a mother of 4, I've been shaken by the disturbing images": Kim Kardashian Has Reportedly Refused Balenciaga Offer, Sets Record Clean When it Comes to Keeping Her Children Safe in 'Predatory Industry' 
Source: The Alex Jones Show