As the world is all over the grand celebration of Jennifer Lopez and Ben Affleck's wedding, the marriage took 20 years in the making. The couple began dating in 2001 and later parted ways. As the couple reunited and officially tied the knot, let's have a look at the songs that the pop star dedicated to the Batman actor. Through her illustrious singing journey, Jennifer Lopez, directly and indirectly, dedicated songs to Ben Affleck. Interestingly, the album came after the couple announced their breakup. 
Read more, Bennifer Allegedly Spending Half a Million Dollars on Second Wedding, Fans Say JLo is Really Starved for Attention
Album by Jennifer Lopez after breaking up with Ben Affleck 
As the couple's first movie together, Gigli flopped at the Box Office, their love chemistry was a hit in real life. When Ben Affleck and Jennifer Lopez announced their breakup after dating, Jennifer Lopez dedicated an album named, This Is Me… Then to Ben Affleck. The 13-songs album had many hits but what made the news was the songs named, Jenny from the Block, All I Have, Baby I Love U, and I'm Glad, as they were dedicated to Ben Affleck and referred to the early romance of the Bennifer. 
Read more, Reasons a Ben Affleck Batman Movie Is a Darn Good Idea
The songs dedicated to Ben Affleck 
The song, I'm Glad had lyrics about finding true love and it was speculated that was dedicated to Ben Affleck. The lyrics of the songs were, "I think I'm in love, damn, finally." The album sold over 6 million copies worldwide and also had the second spot on the Billboard Hot 100. Another song that was dedicated to Ben Affleck was Baby I Love U as the lyrics had various references to the love that she had for the actor. 
Read more, 'Love is a Great Thing': Jennifer Lopez Reportedly Rushed Wedding Because She Knew Ben Affleck Would Get Cold Feet
Ben Affleck and Jennifer Lopez's grand wedding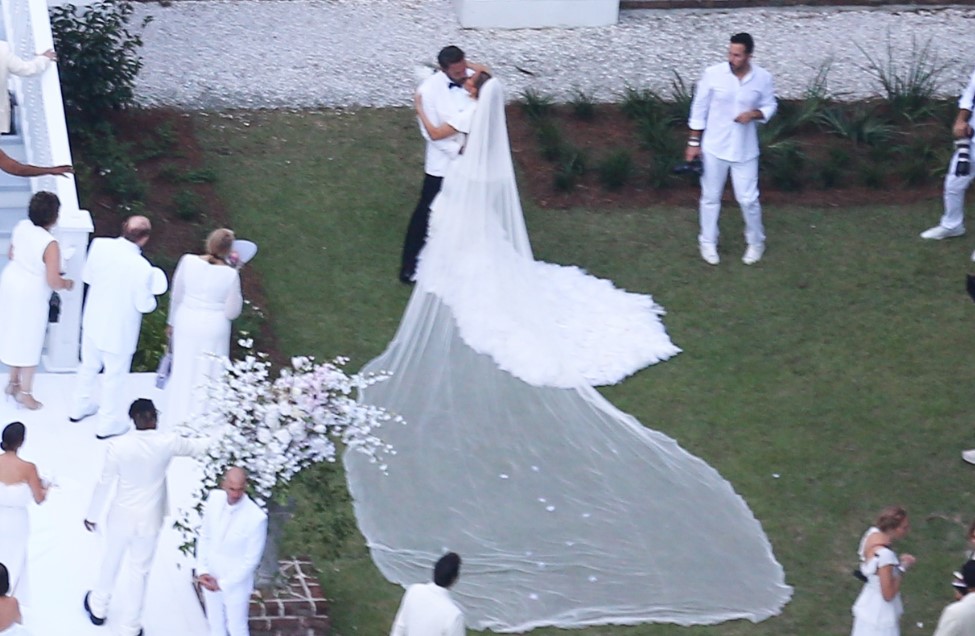 After two decades of being connected to each other directly or indirectly, Ben Affleck and Jennifer Lopez have officially tied the knot. As the wedding at the 87 Acre Georgia Estate was attended by close friends, the couple gave many relationship goals for the world of the Internet. 
Read more, Popular Celebs Who Married Into Royalty
Source: New York Post