On Tuesday, Meghan Markle and Prince Harry attended the Robert F. Kennedy Human Rights Ripple of Hope award ceremony in New York City. The Duke and Duchess of Sussex received an award for their combat stance against racism within the royal family. This 'Human Rights Award' is given to individuals who exhibit exemplary leadership and promote equity, justice, and human rights by taking action to protect and advance those values. A swarm of fans greeted the Duke and Duchess of Sussex as they arrived hand in hand at the event.
Despite being awarded the Ripple of Hope award for such an important reason, Prince Harry's endearing dad jokes didn't spare the gala's 1,500 attendees. The Duke of Sussex joked that the two were just on a night away from their children when they were invited to collect an award for their philanthropy.
Also Read: Meghan Markle Reportedly Copying Kate Middleton, Wears Princess Diana's Jewelry Just Like the Princess of Wales Did a Few Days Ago – Is it Damage Control?
Meghan Markle And Prince Harry's Now-Famous 'Date Night'
In the conversation with Kerry Kennedy during the Robert F. Kennedy Human Rights Ripple of Hope Gala, Meghan Markle and Prince Harry discussed their commitment to social change, where the Duke of Sussex seemed to joke that he had thought attending the gala would be a 'date night' for the Sussexes.
Prince Harry said,
"To be honest with you all, I thought we were just going on a date night, so I find it quite weird that we're sharing the room with 1,500 people. We don't get out much because our kids are so small and young, so this is completely unexpected. But it's nice to share date night with all of you; thank you for coming."
As a result, the Duchess of the Sussex also contributed with a laugh and said,
"Thank you for bringing me on this very special date night."
Although everyone was smiling on the night, the ongoing controversy surrounding Harry and Markle's relationship with the royal family is reaching a boiling point. There is an expectation that the royal spat will spiral out of control following the couple's Netflix documentary, which is all set to air on Thursday.
Markle wore a white Louis Vuitton gown with an off-the-shoulder neckline, reminiscent of her wedding dress from 2018. Wearing a white button-up shirt with a black tuxedo, Harry looked sleek and stylish.
Also Read: Meghan Markle, Prince Harry Reportedly Paid $100 Million To Destroy Royal Family's Reputation in Netflix Series
Prince Harry And Meghan Markle Received Human Rights Award, Raising Questions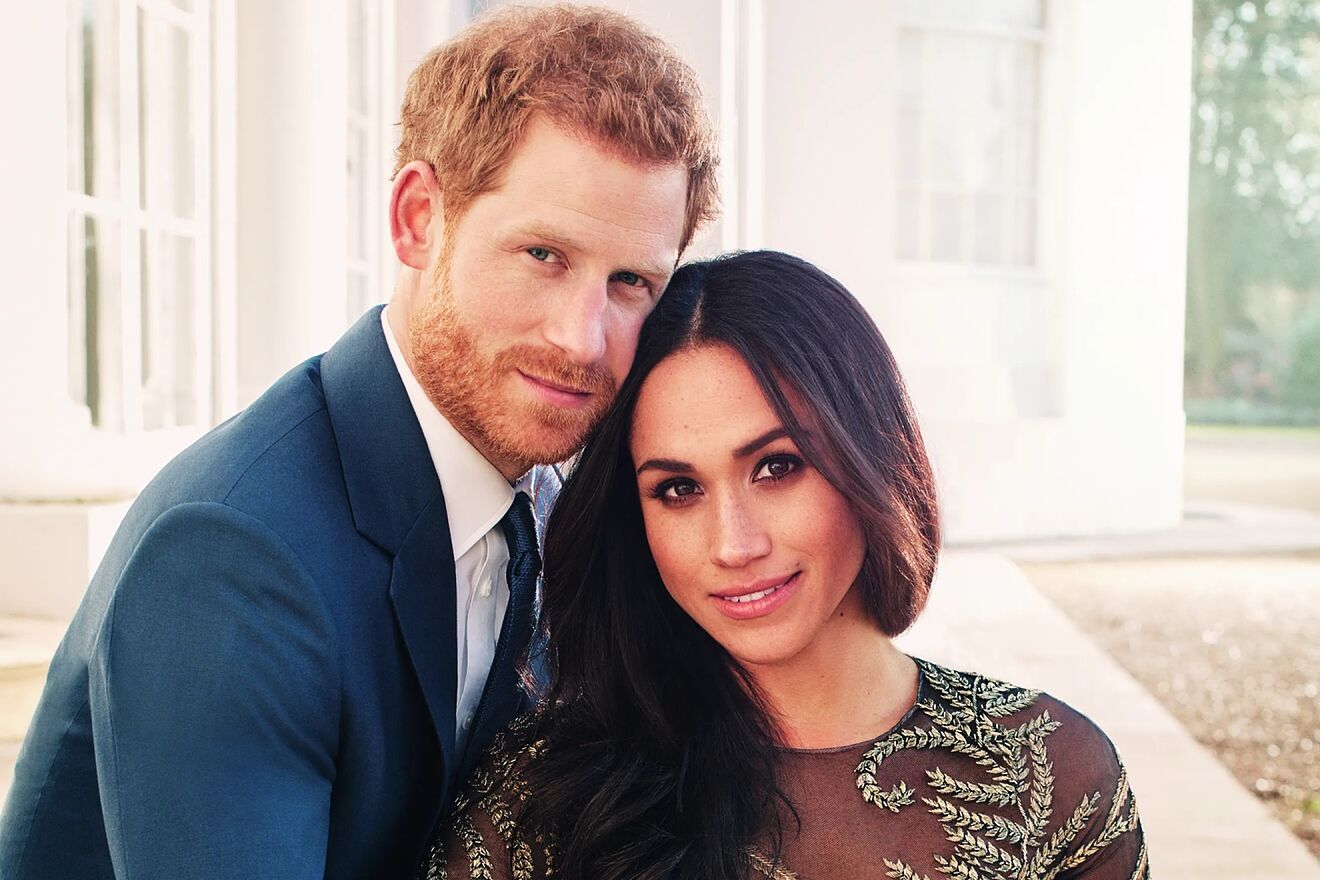 In recognition of their stand against structural racism and work on human rights issues, the Duke and Duchess of Sussex received the Ripple of Hope Award on Tuesday. As Robert Rinder points out, Prince Harry and Meghan Markle accepted the award when other campaigners were more worthy of the title.
Taking the award for challenging racism within the royal family, Judge Rinder star Robert Rinder accused the couple of lacking 'humility.'
In Good Morning Britain on Tuesday, the guest host said,
"Surely what you would do is you have the profound and clear and honest humility as a human being, to know that there are real people out there whom you should accept the award for, given the real human rights work they do."
Further, Rinder said,
"The idea I, or anybody else here, would accept a human rights award given what is going on around the world, strikes me at the very least –use the language of that world – problematic."
The Sussexes received the Robert F. Kennedy Human Rights Foundation award ahead of their upcoming Netflix docuseries Harry & Meghan.
Also Read: "They're literally just a s*x tape shy of Kim K": Meghan Markle Branded as Next Kim Kardashian After Trailer For Her Netflix Documentary With Prince Harry Creates Chaos
Source: Marca