Amanda Seyfried is just one of those fan-favorite actresses that no audience can enjoy enough of. The talented actress has appeared in multiple movies such as In Time, Mamma Mia!, Ted 2, and of course, her most recognizable role in Mean Girls as Karen Smith. The actress has built up quite a reputation in the film industry and has so many successful films under her belt. However, the actress has recently expressed her experience as a fresher in the film industry and how uncomfortable it can be as a girl of 19 years starting out as an actress. The performer recalled that despite appearances, her popularity didn't shield her from all harm.
In an interview with Porter magazine, Amanda Seyfried acknowledged that all things considered, she managed to escape early 2000s Hollywood "pretty unscathed" despite having to deal with challenging circumstances.
Amanda Seyfried regrets doing nude scenes at 19 years of age
From model to actress, Amanda Seyfried is a powerhouse of her own. The actress stated the following when talking about her nude scenes during her early filming days.
"Being 19, walking around without my underwear on—like, are you kidding me? How did I let that happen? Oh, I know why: I was 19 and I didn't want to upset anybody, and I wanted to keep my job. That's why."
The actress even feels for the younger generation that is coming into the film industry, stating that:
"I think being really famous [at a young age] must really fucking suck. It must make you feel completely unsafe in the world. I see these younger actors who think they have to have security. They think they have to have an assistant. They think their whole world has changed. It can get stressful. I've seen it happen to my peers."
Clearly, the actress does not want her experience to be something that every newcomer in the industry has to face, and therefore, she has built certain confidence within herself to the point where she is now comfortable with whatever role comes her way.
Also Read: Celebrity Oscar Fashion Fails That Bled The Red Carpet Dry
The actress is now confident about herself and the work she has put in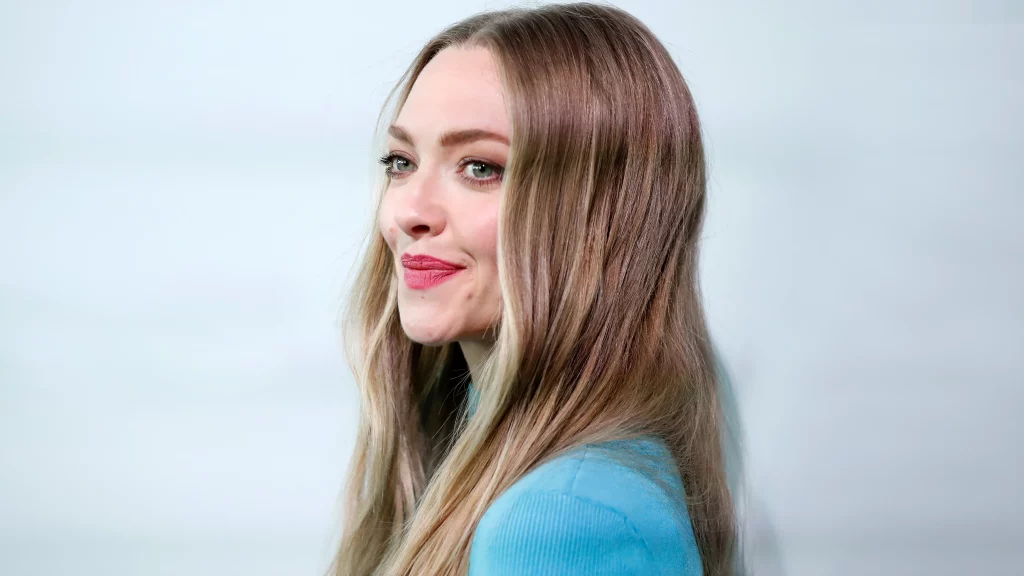 The Emmy candidate continued by saying that since then, a change in her confidence level has prevented her from encountering the same difficulties as an adult."There's a respect level that I have never felt so fully around me."
The actress has a more than impressive history with her films. Even Marvel had offered her a role within their continuously growing cinematic universe. The actress even revealed the secret behind her confidence:
"It has nothing to do with any level of fame or recognition or critical acclaim. Whatever it is, it's not because of Mank, it's not because of The Dropout, it's not about having seen my movies. I'm respected because I'm 36 years old, and I know who the f*ck I am."
It is needless to say that the actress has made herself an invaluable asset to whatever role she accepts due to her having such a level of experience and confidence with her.
Also Read: 'I Liked Her a Lot': Fans Outraged After Jared Leto Supports Convicted 'Fraud' CEO Elizabeth Holmes
Amanda Seyfried has also become an advocate for therapy
The actress has been vocal about her own struggle with mental illness in more recent years, and she frequently promotes therapy. She acknowledges in her interview with Porter that she has finally figured out how to keep herself grounded in the face of cultural demands.
"When I meet somebody who's younger, like in their twenties, and they get rejected…by a job or something like that, it crushes them completely for a minute. Nothing can crush me completely when it comes to work. I'm uncrushable! Not one thing can crush my life unless it has to do with my family."
Amanda Seyfried can be seen in the recent drama series, The Dropout. In The Dropout, Elizabeth Holmes describes a ground-breaking blood test that only required a single drop from a thumb prick. The failure of the innovation prompted a federal investigation and criminal trial.
Also Read: 'That's mine and it's private': Eternals Star Gemma Chan Addresses Dating MCU Co-Star Dominic Cooper After Rare Public Appearance at Wimbledon
Source: Cosmopolitan