Rita Sahatçiu Ora, a British singer, and songwriter is finally dispelling rumors that she once had a 'throuple' relationship with Tessa Thompson and Taika Waititi. 
Rumors first came to light in May 2021 after paparazzi pictures went viral of Southpaw star and her Thor: Love and Thunder director, Taika Waititi, allegedly 'making out' with Tessa Thompson following a whole night party at Waititi's Sydney house. At the time, the trio appeared to be quite close and intertwined, which led some people to surmise that the couple had disclosed their relationship to Thompson, who had previously admitted that she was "bisexual."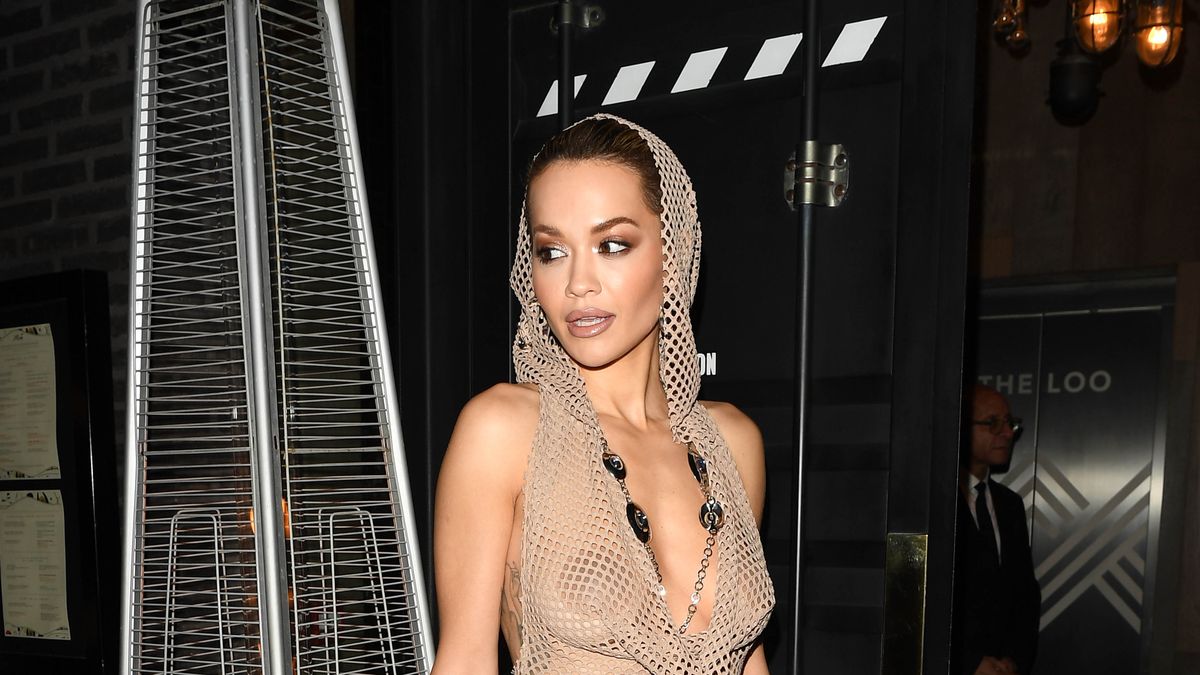 But as Rita Ora now admits to British GQ, those pictures were simply the result of friends having fun and letting off some steam. The 32-year-old claims that the rumors were just too ridiculous to comment on, so that is why she hasn't addressed them yet.
Also Read: "I thought he had my back": Rita Ora Blasts Interviewers For Asking About Ex-Flame Calvin Harris Despite Singer Currently in Relationship With Taika Waititi, Blames Breaking Up For Their Musical Career
Rita Ora discusses the 'threesome' rumor allegations with Tessa Thompson and Taika Waititi
A couple of years ago, after pictures of Rita Ora, Oscar winner Taika Waititi, and Tessa Thompson surfaced, there were rumors about their relationship status. The images sparked rumors that the celebrities were having a "throuple." Waititi was unconcerned when asked about the rumors, while Ora, Thompson, and Waititi have all remained silent on the situation.  But since the British singer addressed those persistent rumors, the situation has changed.
The director of Thor: Love and Thunder and The I Will Never Let You Down singer have been getting along well ever since he allegedly got married to Ora last year. She recently opened up to British GQ about her marriage to Taika Waititi. She said that she felt "100% settled" at this point in her life, but soon the conversation shifted away from Ora and Waititi's romance and toward those annoying rumors about their alleged threesome relationship with Thompson. The RIP singer finally explained why she had held back from doing so, stating, 
"I just chose to not acknowledge that because it's ridiculous. I think when some things are so absurd, and it's hard to fathom any sense of it, you just have to ignore it."
Also Read: "Oh my God, it literally was a coincidence": Rita Ora Finally Confesses About Jay Z Cheating on Beyonce With Her Rumors
Speaking of the photos of the trio sharing close bonds with one another, she remarked, "That [photo] was literally just a bunch of friends having a good time. They [Taika and Tessa] had a crazy schedule and everyone was letting loose. I love that. Each to their own."
What 'good thing' followed those rumors?
However, Fall In Love singer claims that her LGBTQIA+ fans were completely supportive and thanked her for normalizing same-sex relationships regardless of whether the photos accurately captured what was happening or not. She continued, "That really made me happy. "You don't know who it's touching." 
Her husband Taika Waititi had previously been open about the viral images in an interview with the Sydney Morning Herald in June 2021. The 47-year-old said, "I think everything goes away pretty quick in the world of the internet. "And also, is it that big a deal? No, not really. I was doing nothing wrong. It's fine."
Also Read: 'I hit rock bottom. I was terrified': Even Gordon Ramsay's $220M Fortune Wasn't Enough to Save Daughter Holly Anna from Brutal Addiction, Claims She 'Fought Everyday'
Now that we think this case is over for the time being the couple has their confirmation regarding those claims about the 'threesome.' 
Source- GQ Magazine